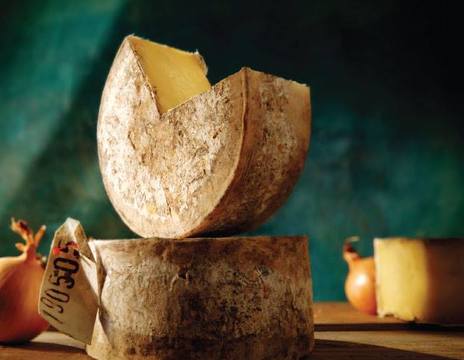 The world's best-loved cheese comes from a Somerset village.
Yes, there are flattering imitations all over the civilized world. Original Cheddar cheese, however, is indisputably English.
Since the 1100s, Cheddar cheese has been made in the Somerset village of Cheddar, where the many caves and caverns of Cheddar Gorge provided perfect levels of temperature and moisture for maturing the hard cheese.
In fact, Britain's most popular cheese always made with unpasteurized cow's milk, is still produced in the village of Cheddar at the Cheddar Gorge Cheese Company—as well as in commercial creameries and farmhouse dairies across the country. At one time, true Cheddar cheese could only be made within 30 miles of Wells Cathedral.
Aged or matured in cloth-wrapped, drum-shaped wheels, either in limestone caves or in artificial cool, moist caverns, it develops a natural rind. The longer the cheese sits, the stronger and sharper its flavor becomes. While a mild Cheddar might be aged only three months, extra sharp cheddar matures for 18 to 24 months.
The popularity of Cheddar cheese is a tribute to its versatility. Though a hard cheese, Cheddar retains enough moisture to make it slightly crumbly, yet smooth in the mouth. It keeps well. The longer it is aged, the stronger its nutty undertones grow, and, aficionados enthuse, the better it becomes. Cheddar complements foods from cold meats to fruit, pickles to bread. Its low-temperature, smooth melting quality makes Cheddar ideal for sauces, toasting and incorporating into casseroles or eggs.
Sample English Cheddar in a Ploughman's Lunch at better pubs everywhere, or on the menu at Betty's Tea Rooms in York or Harrogate, or stop into a farmhouse creamery on your rambles. In London, pick up a sample of the finest Cheddar at Paxton & Whitfield on Jermyn Street, just a block south of Piccadilly Circus, or at Neal's Yard Dairy in Covent Garden.
Welsh Rarebit
Cheddar is in its glory in this luncheon dish or hearty high tea fare. Eschew the recipes that simply make a milk-based cheese sauce. Try instead this simple and authentic rustic country version handed down for generations.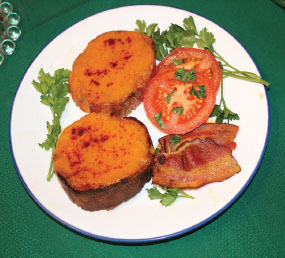 2
Welsh Rarebit recipe
Ingredients
3 Tbs. butter
3 Tbs. flour
¾ cup dark beer
3 cups (12 oz.) shredded sharp Cheddar
½ tsp. each salt and pepper
2 tsp. dry mustard
1 Tbs. Worcestershire sauce
1 tsp. paprika
Method 
Whisk flour into melted butter in a saucepan over low heat. Cook a couple of minutes, then add beer slowly and cook for several minutes, whisking constantly. Then, stir in cheese and spices. Cook just until cheese melts.
Serve on toast or toasted English muffins. Best when browned and bubbling under the broiler, perhaps with a slice of tomato. Goes equally well with beer and tea.
* Originally published in May 2017.