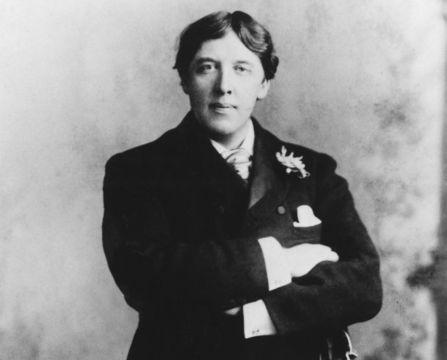 Oscar Wilde is one of the most quotable writers of all time, so here are his most famous quotes as declared throughout his life and works. 
Oscar Wilde rose to become the toast of London appreciated not only for his plays, Lady Windemere's Fan, The Ideal Husband, and The Importance of Being Earnest, and his novel, The Picture of Dorian Gray, but for his grace, wit, and charm.
And then at the height of his success, his star fell. On trial at the Old Bailey, he was convicted of indecent behaviour and sentenced to two years of hard labour, which ultimately broke his spirit and heart. Though he wrote two last pieces, now classics De Profundis and The Ballad of Reading Gaol, Wilde also said: "I wrote when I did not know life; now that I do know the meaning of life, I have no more to write. Life cannot be written, life can only be lived, I have lived."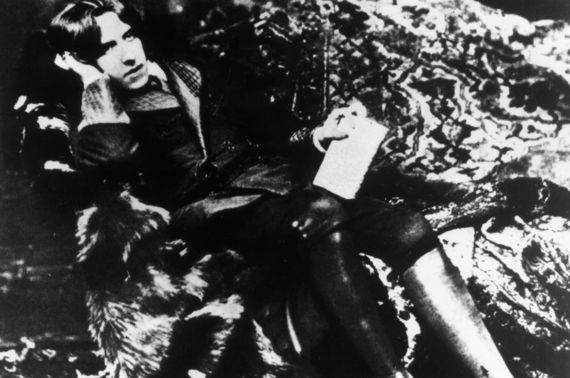 6
One Wilde biographer, Richard Ellman, wrote: "He was conducting, in the most civilized way, an anatomy of his society, and a radical reconsideration of its ethics." But art and life were for Wilde intertwined, and he did not fit the proper Victorian mold. Wilde's career as a writer was tied up with his flamboyant personality and lifestyle.
The education of Oscar Wilde
Oscar Fingal O'Flahertie Wills Wilde was born on 16th October 1854 at 21 Westland Row in Dublin. His parents were Sir William Wilde, a successful aural surgeon and writer; and Jane Francesco Elgee, who translated and wrote poetry and called herself 'the voice in poetry of all the people in Ireland.' Oscar had two siblings, an older brother named Willie, and a sister, Isola, born when Oscar was two.
Isola especially seems to have been a major influence in his life. His little blond sister died at age 10, and he never really got over that loss. After his death, an envelope was found with the lines, 'My Isola's Hair' and 'She is not dead but sleepeth.'
Oscar Wilde grew up in a household constantly full of Dublin's artists and intellectuals. His mother regularly held a salon, and their artists, writers, intellectuals and members of the medical profession gathered.
When Oscar was ready for college he went on scholarship to Trinity College, the Protestant College in Dublin, where he excelled in Greek.
With another scholarship, he went to Oxford in 1874 and studied with John Ruskin, yet disagreed with Ruskin's belief that art should be infused with a moral purpose. Oscar grew to love beauty and art for art's sake. He was influenced by Keats and the idea that beauty is truth and truth beauty. He wrote: "Love art for its own sake, and then all things that you need will be added to you."
While at Oxford, Oscar wrote to a friend, saying: "God knows, I won't be an Oxford don anyhow, I'll be a poet, a writer, a dramatist. Somehow or other I'll be famous, and if not famous, I'll be notorious.' And indeed, Wilde's reputation as an eccentric, a wit, and an apostle of Aestheticism quickly grew.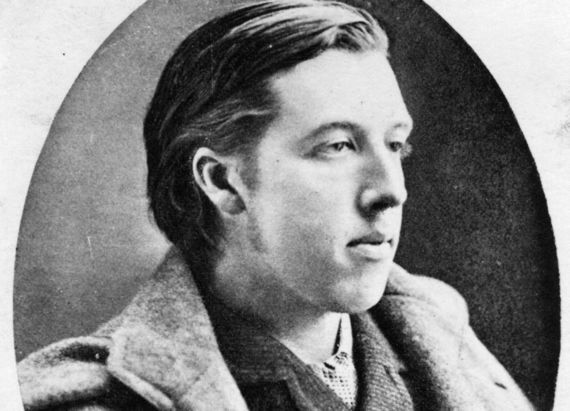 6
At Oxford, he began to write reviews of London art exhibits. In 1880 he wrote his first play, Vera, though it was not performed. The following year, he published his collected poems at his own expense. They elicited a somewhat hostile reaction from critics, but they had popular appeal and went into five editions.
The relationships of Oscar Wilde
Interest in Wilde spread across the ocean to America. Miss Mary Anderson, a New York actress, asked him to write a play for her. He began a five-act tragedy that developed into The Duchess of Padua. Soon after, he was invited to come to America himself to lecture on aesthetics. On his arrival he told the customs agent: "I have nothing to declare but my genius."
When Wilde returned from America he went to Paris. In France, he met Victor Hugo, Paul Verlaine, Mallarme, Toulouse Lautrec, Degas, and Pissaro.
Wilde attracted attention from the ladies wherever he went, and often returned the favour. He fell for a girl for the first time when he met Florence Balcombe and gave her a cross inscribed with his name. He also did a delicate pencil sketch of her, showing a sweet, wistful look. Florence later married Bram Stoker, author of Dracula. Wilde was later smitten with the actress Lillie Langtry.
On 29th May 1884 he married Constance Mary Lloyd, daughter of an Irish barrister living in London. The two made their home in Chelsea at No. 16 Tite Street. Wilde took a job as a book reviewer for the Pall Mall Gazette. He had little money but quite a reputation as a conversationalist. Their first son, Cyril, was born in 1885, followed the next year by another, Vyvyan. Wilde adored his children and spent hours playing with them.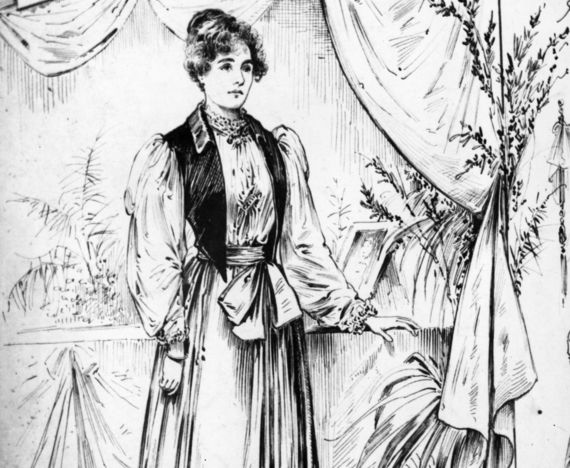 6
He seemed poised to consummate a perfectly respectable, if somewhat flamboyant, career. But two pivotal events set his life on a different course. First, he wrote the now-classic book, The Picture of Dorian Gray, a story about a beautiful man who stays young while his portrait grows old and ugly. The press was almost unanimous in their condemnation of the book, considering it prurient, immoral, vicious, coarse, and crude. Unconcerned, Wilde commented, "There is no such thing as a moral or immoral book. Books are well-written or badly written. That is all."
Oscar Wilde & Bosie
Also during this time, he met someone who forever changed his life, and who had the beauty of Dorian Gray, Lord Alfred Bruce Douglas, or Bosie, the third son of the 8th Marquess of Queensberry. Wilde was drawn to Bosie for several reasons. He was from an aristocratic family, good looking, young, and showed promise as a poet of sonnets. Some biographers think Bosie may have reminded Wilde of Isola.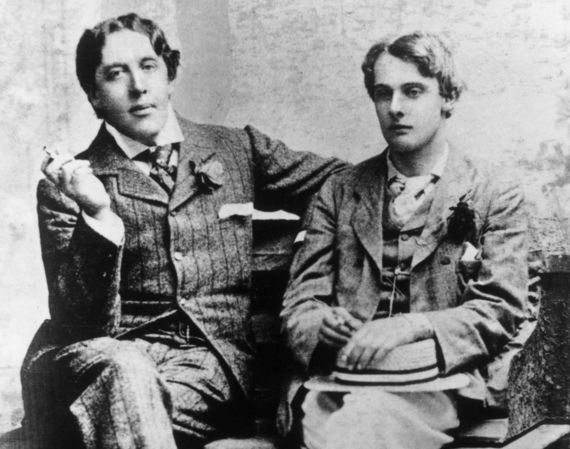 6
Wilde's relationship with Bosie put him in dangerous territory since all homosexual acts were illegal in England at that time. Wilde's next several works were well received, and the controversy of Dorian Gray receded. His play Lady Windemere's Fan opened at the St. James Theatre to a rousing reception. When the audience shouted 'Author!' Wilde gave this now-famous speech: "Your appreciation has been most intelligent. I congratulate you on the great success of your performance, which persuades me that you think almost as highly of the play as I do."
His wit poked fun at the hierarchies of society and aimed to remove the masks of the upper crust. Further successes included Salome, a biblical play in one act, A Woman of No Importance, An Ideal Husband, and The Importance of Being Earnest. George Bernard Shaw wrote in the Saturday Review: "In a certain sense Mr Wilde is to me our only thorough playwright. He plays with everything: with wit, with philosophy, with drama, with actors and with audience, with the whole theatre." And The New York Times said of The Importance of Being Earnest: "Wilde may be said to have at last, and by a single stroke, put his energies under his feet."
But Bosie's father had a different opinion of Wilde and was furious at the praise heaped on him. Four days after The Importance of Being Earnest opened, Queensberry drove to the Albemarle Club on Dover Street, where Oscar was a member. He left his card, and wrote: "To Oscar Wilde, posing as a sodomite." The porter, perhaps because of the misspelling or because he was unfamiliar with the word, put it in an envelope and addressed it to Wilde, leaving it in the hall letter rack.
Wilde took it very seriously and told a friend: "Bosie's father has left a card at my club with hideous words on it. I don't see anything now but a criminal prosecution. My whole life seems ruined by this man..."
The imprisonment of Oscar Wilde
At Bosie's insistence, Wilde applied for a warrant for the arrest of the Marquess for libel. But at the trial, Queensberry was acquitted. Wilde had been entertaining, even eloquent, at the trial, but his double life was exposed. Wilde was prosecutor, but it was obvious he was himself on trial.
His friends and Constance urged him to go abroad, but he refused. His pride would not allow it, and he did not want to be a coward or deserter. Instead, he went to the Cadogan Hotel where he had a room. That evening the police arrested him, charging indecent behaviour.
Three weeks later he stood in the same dock where Queensberry had stood. The trial ended with a hung jury. At a second trial, Wilde was found guilty of gross indecency and sentenced to two years of hard labour. At that point, he lost much of what was important to him in life. His long-suffering wife moved to the continent with the boys. The contents of his house were sold at auction. For most of his time in prison, he was even denied writing materials.
Toward the end of his sentence, he was finally allowed pen and ink and paper, one blue sheet at a time, each removed as he finished. On these sheets, he wrote a long letter to Bosie that became known as De Profundis, his last prose work. It is an apology and confession in which he blamed his downfall on Bosie and expressed his bitterness, self-hatred, and guilt.
"The gods had given me almost everything," he wrote, "I had genius, a distinguished name, high social position, brilliancy, intellectual daring; I made art a philosophy and philosophy an art...
"Desire at the end was a malady, or a madness, or both. I grew careless of the lives of others. I took pleasure where it pleased me ..."
Wilde endured many hardships in prison, walking a treadmill for six hours each day to grind flour and sleeping on a bare board, yet the humility and consideration the prisoners showed one another deeply moved him, and Wilde grew popular with the other prisoners. He later arranged to have some money sent to them when they were released. He was finally freed on 19th May 1897. Though nothing written by a prisoner was allowed to leave the premises, the Governor of Reading Gaol gave him back his manuscript.
Oscar Wilde & France
Oscar went to France and never set foot in England again.
He spent two years in Dieppe and wrote a letter to the press telling of the cruelties of prison life and the evil of incarcerating children under 14. He also spoke of the horror of watching a mentally disabled convict being flogged. The letter resulted directly in the Prisons Act of 1898.
Wilde soon moved to the little village of Bernaval-sur-Mer where he began his last serious work, The Ballad of Reading Gaol, about the execution of a murderer and celebrating the desire for freedom.
In Bernaval-sur-Mer he was popular with the villagers, including the parish priest. But soon he grew lonely, and eventually, when Bosie visited him they went off to Italy where Oscar finished The Ballad of Reading Gaol.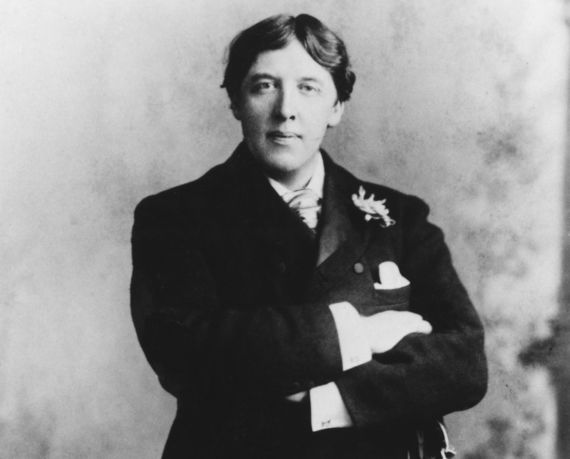 6
Wilde's life was winding down. In May 1899 he returned to Paris, to the Hotel d'Alsace. He fell into the life of the cafes, begged money from friends, drank absinthe, and grew fat on cheap food. On 30th November 1900, Wilde died of cerebral meningitis at age 46 after being accepted into the Catholic Church the day before. A wit to the end, during his final fever he is reported to have said. "My wallpaper and I are fighting a duel to the death. One or the other of us has to go."
In 1954 Sir Travers Humphreys, who had as a junior barrister taken part in Wilde's trials, wrote: "Reflecting upon the events of nearly 60 years ago one fact is plain beyond argument. The persecution of Oscar Wilde should never have been brought."
Except for Shakespeare, perhaps Wilde is our most quotable writer. Yet more than that, it has been said that his life and work changed the direction of art. He put the artists' vision first, ignoring the claims of conventionality, and drew attention to the hypocrisy and intolerance of his day. By doing so he extended the boundaries of literature and redefined the role of the artist. And through his life and his art, he extolled the values of wit, charm, and grace.
* Originally published in Feb 2019.