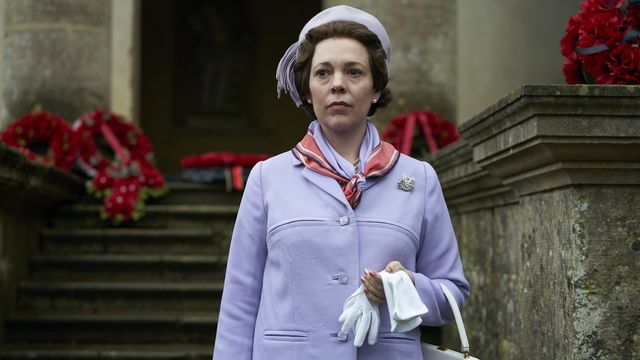 Watch the stars of The Crown season three talk about being on set, becoming royalty and visiting a medium 
Helena Bonham Carter and Olivia Colman play Princess Margaret and Queen Elizabeth II in the latest season of The Crown - here the pair talk about filming. 
Read more: Helena Bonham Carter spoke to Princess Margaret about The Crown
Speaking about being Queen Elizabeth, Olivia Colman said: "It really is a huge team effort. Sue David did my makeup and the incredible wig, which no-one even noticed was a wig. I turned up in character and people asked if I'd had my haircut. It takes an hour and fifteen minutes to put it on, apparently, but I didn't even realise the length of time it takes. I just sit there and have a cup of tea and a chat and Sue makes me look like the Queen. 
Read more: How realistic is The Crown season three
"Amy Roberts designed the incredible costumes. The Queen has a different outfit for almost every scene and they're all handmade. The teams are very skilled and brilliant and know the shapes that work on my body, which are also reminiscent of the things she wore during the period.
"Everyone rose to the challenge and was brilliant at what they did. They had to find out what colours looked right under the light and I realised I was in very good hands."