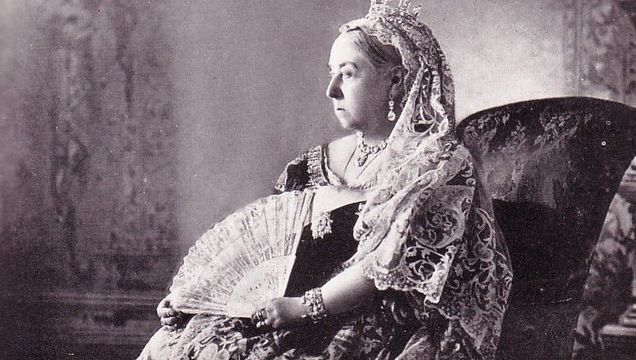 When she was just ten years old, Queen Victoria, wrote and illustrated a children's book called The Adventures of Alice Laselles. 
The Queen penned the book under her birth name Alexandrina Victoria. She also illustrated the book with paper dolls, which she coloured in. The sweet book follows the adventures of Alice Laselles at Miss Duncombe's school for girls. It was published by the Royal Collection Trust and is still available to buy today. 
Aged 10 ¾, Queen Victoria wrote this charming story about the adventures of Alice Laselles at Miss Duncombe's school for girls. The book, illustrated with paper dolls delicately coloured in by Victoria herself, is available to purchase from our online shop.https://t.co/aoI2jC8t3h pic.twitter.com/m35z7FvelL

— RoyalCollectionTrust (@RCT) May 13, 2020
On May 13, the Royal Collection posted to Twitter a short description of the book, an image of the cover art, and a link of where to buy it. The site adds that the "book is published here for the very first time, and is illustrated with characters created from Victoria's own collection of paper dolls, drawn for her by her governess and then delicately coloured in by Victoria herself."
Read more: Is this the last-known footage of Queen Victoria?
Queen Victoria remained a voracious writer throughout her life. From the age of 13, Queen Victoria kept diaries, 141 volumes, about 2,000 words a day, and 60 million words throughout her lifetime. After her death, following the Queen's instructions, her daughter, Princess Beatrice removed anything that might upset the royal family. What remains of the letters are still in print today.
Queen Victoria
Queen Victoria (nee Alexandrina Victoria) was Queen of the United Kingdom of Great Britain and Ireland from 20 June 1837 until her death. She ruled for 63 years and seven months, longer than any of her predecessors. This era is known as the Victorian Era. It was a period of industrial, cultural, political, scientific, and military change within the United Kingdom, and was marked by a great expansion of the British Empire.
Read more: The truth about Queen Victoria's relationship with John Brown