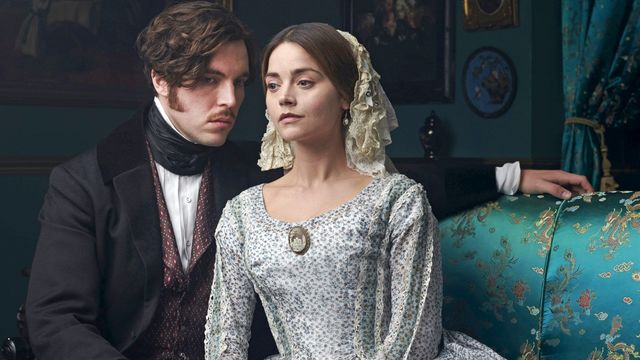 With Victoria back on our screens we caught up with creator Daisy Goodwin to see what we can expect from season three
US fans were delighted last month as Victoria returned to PBS Masterpiece and as the series continues we're happy to get insider knowledge from Goodwin, who says: "Victoria and Albert are the most famous couple of the nineteenth century, but underneath the united facade, their relationship is at breaking point and it is a struggle for mastery that neither side can win."
Speaking after the show was recommissioned, she said: "Series three will start in 1848 which was a hugely dramatic and eventful time for both the royal family and Europe, with revolutions on the continent and uncertainty around the monarchy. Viewers can expect more drama than ever before in the third series."
Go behind the scenes of #VictoriaPBS, Season 3 with creator, writer, and executive producer Daisy Goodwin. The queen returns this Sunday, January 13 at 9/8c on MASTERPIECE @PBS. pic.twitter.com/WgXvk0bzJl

— Masterpiece PBS (@masterpiecepbs) January 7, 2019
So what can we expect?
Series three will see Victoria under pressure from the government to leave London for her own safety, amid fears of revolution and unrest in London. But the Queen is also facing pressure within the royal marriage. Victoria had six children in eight years, so season three is set to show some pressures in the bedroom, as Victoria starts to withhold sex rather than risk becoming pregnant again. 
However, the big question remains, will Albert die in season three?
We all know that he died young, leaving Victoria a widow for over four decades, but will season three reach 1861, the year in which the royal consort died? Goodwin has confirmed that it won't, which is good news for Albert fans!
This season also sees the introduction of new characters, as Victoria's elder sister Feodora appears. Princess Feodora of Leiningen was Victoria's elder half sister who married a German prince while Victoria as still a child. However, upon her return to England it's clear to see that there is tension between the two. 
Lewis star Laurence Fox is joining the show as the "charismatic and wayward" Foreign Secretary Lord Palmerston, a major player in the politics of the era.