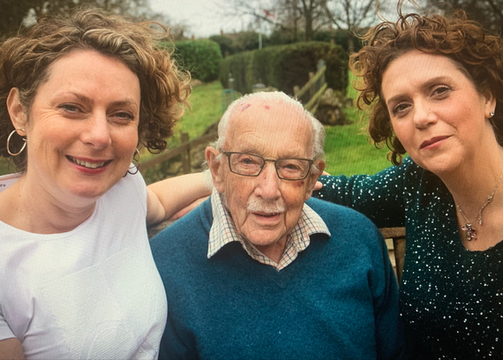 Captain Tom is set to receive the highest honor of them all
We recently spoke about how Captain Tom had been promoted to colonel on his 100th birthday by Queen Elizabeth.
Captain Tom had tirelessly raised over 30 million pounds for the health service in their battle against the Covid-19 crisis. Captain Tom raised this money by doing a sponsored walk in his own garden ahead of his 100th birthday.
Read more: Where do the Royal Family actually live?
Queen Elizabeth made Captain Tom the first honorary Colonel of the Army Foundation College back in April, when he was recognized all over the world for his outstanding work.
Captain Tom became an international sensation overnight, and his admirers could be found all over the world.
He even release a charity single!
Captain Tom, along with some voices from the NHS choir, recorded a lovely rendition of 'You'll Never Walk Alone' where yet again all proceeds went to the NHS. Have a look at the video below!
Sir Tom
After Tom's rendition of 'You'll Never Walk Alone' made him the oldest person to ever top the UK single's chart, he recieved praise from none other than Boris Johnson himself, who had this to say 'Colonel Tom's fantastic fundraising broke records, inspired the whole country and provided us all with a beacon of light through the fog of coronavirus. On behalf of everyone who has been moved by his incredible story, I want to say a huge thank you. He's a true national treasure.' High praise indeed!
Johnson even recommended Tom be exceptionally honoured by the Queen, who agreed with the sentiment.
This week, Downing Street announced that Captain Tom is set to be knighted by Her Majesty, the highest honour one can recieve from the Queen.
Tom is said to be in disbelief at the award, and the tributes to him have already started flying in.
Lewis Hamilton, the famous F1 driver claimed to be 'in awe' of Sir Tom's achievements and Ian Botham, a famous English cricketer said 'In hard, hard times the country needs something like this to inspire them'. 
Clearly, Sir Tom has made an impression on everyone in the UK, and long may it continue!
Read more: Prince Charles won't be visitng Ireland this year