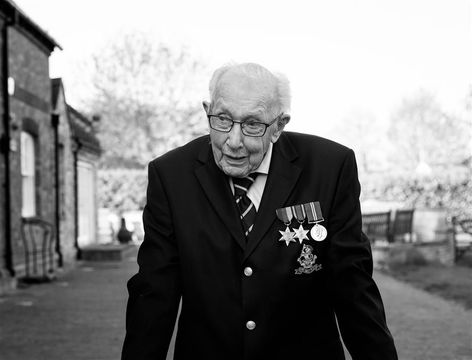 Honorary Colonel Tom Moore tuns 100 today having raised over £30 million for the health service to help battle COVID-19.
Captain Tom Moore raised over £30 million for the United Kingdom National Health Service during the coronavirus pandemic by doing a sponsored walk in his garden, in Marston Moretaine, Bedfordshire, before his 100th birthday. Queen Elizabeth marked the occasion by letting him know he will be made the first Honorary Colonel of the Army Foundation College, Harrogate.
Beloved by the nations and known simply as "Captain Tom" this will be a birthday he'll surely cherish as a special letter from the Queen arrived. His 100th birthday will also be marked by two flypasts by Army Air Corps helicopters and a Spitfire and a Hurricane.  He has also been re-presented with his Second World War Defence Medal ahead of next week's VE Day celebrations.
Read more: The latest issue of British Heritage Travel magazine
The new Honorary Colonel, Captain Tom, has also been sent over 1,200 birthday cards from around the world. 
Prince Charles and Camilla sent their congratulations. Camilla said Colonel Tom makes her "proud to be British.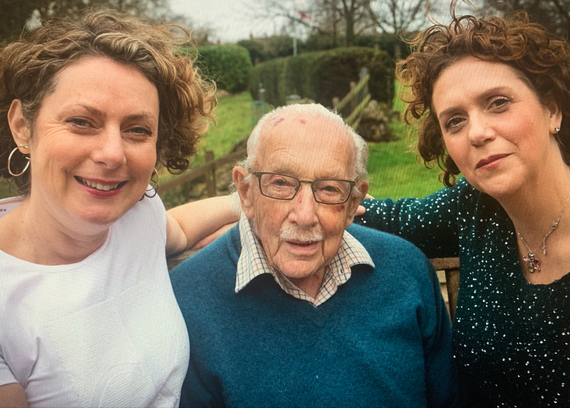 3
The World War II veteran will also have a train named after him - The Captain Tom Moore – which will go into service with the new name today, Great Western Railway said.
Captain Tom also recently became the oldest person to score a UK number one in the charts with his renditions of You'll Never Walk Alone, recorded with Michael Ball and the NHS Voices Of Care Choir. He was also surprised with a special Pride of Britain Award for his astonishing fundraising walk.
Read more: Queen Elizabeth checks in with New Zealand's Prime Minister
Colonel Tom stressed in importance of unity in fighting the COVID-19 pandemic. Speaking to the Express he said, "As you will have come to know, I sincerely believe that we as a nation must always stand together, united and undivided by class, race or religion, and the only way we will defeat this invisible enemy is to stand shoulder to shoulder, and never walk alone."
Colonel Tom's World War II service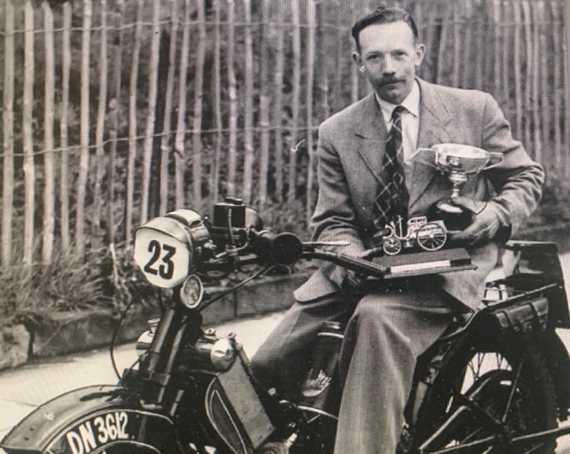 3
Tom Moore was conscripted into the British army, at the age of 20, in 1940, in the middle of the Second World War. He served with the 8th Battalion of the Duke of Wellington's Regiment and was stationed in India and Burma.
Moore trained in Cornwall and was involved in defending the coast amid fears of a German invasion. He was soon promoted to Corporal before being sent to an officer training unit.
Shortly after he turned 21, Captain Tom was again promoted to Second Lieutenant before being sent to the Duke of Wellington headquarters. In October 1941, Captain Tom's regiment was posted to India before moving on to Burma.
Captain Tom was among the heroic troops from more than 40 countries to take part in the huge assault, across land and water, on Arakan. This was a key part of recapturing the area before Armed Forces advanced on the capital of Burma, now Myanmar, Rangoon.
Despite its importance in the war, and the thousands of lives lost, the assault is often referred to as the "Forgotten War."
Happy Birthday, Colonel Tom! 
Watch the BBC report on Colonel Tom Moore's 100th birthday:
You can donate to Colonel Tom's fundraising here.
Read more: Prince Harry reads Thomas the Tank Engine