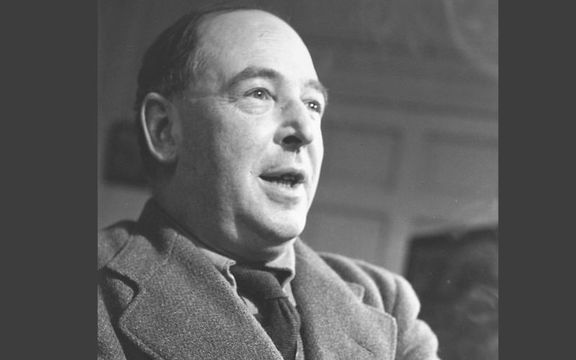 Born in November 1898, Clive Staples Lewis was one of the intellectual giants of the twentieth century and arguably one of the most influential writers of his day who left a remarkable legacy behind when he died in November 1963. Perhaps best known for his Chronicles of Narnia series - upon his death, CS Lewis left a legacy unlike any other. 
Born in Belfast, Lewis lived in Northern Ireland until he was 13-years-of-age at which stage he was sent to Malvern, England, which was famous as a health resort, especially for those with lung problems. While there he abandoned his Christian faith, which wouldn't return to him for another 20 years following the death of his father and several close friends as well as a time spent fighting in World War I, during which he was wounded during the Battle of Arras.
While Lewis wrote several poems and short stories over the years, it was his involvement in The Inklings that resulted in the Narnia chronicles as well as the classic English Literature in the Sixteenth Century (Excluding Drama). The Inklings is the nickname given to a group of writer friends cherished by Lewis, including J.R.R Tolkien, whom the author found while working as an English tutor at Magdalen College, Oxford. For 16 years The Inklings met twice a week either on campus or in a back room at The Eagle and Child, a pub known to alumni as The Bird and Baby. Unfortunately, the pub closed during the pandemic but is hoping to reopen to customers in early 2023. 
It was shortly after the publication of the Narnia series - which features heavy Christian themes based on Lewis's own faith - that he met Joy Davidman Gresham for the first time after a long period spent conversing through letters. Gresham, who was 15 years junior to Lewis, was an American poet and writer who after the breakdown of her first marriage sought answers in the works of Lewis. A devout feminist reformed communist, Gresham first wrote to Lewis in 1950 and the pair spent several years interacting as penpals. Upon moving to the UK with her two young sons the pair met for the first time and continued their strong friendship - challenging each other as intellectual equals and changing each other's lives entirely.  
During this time, Lewis left Oxford to become Chair of Medieval and Renaissance Literature at Cambridge and received the Carnegie Medal in recognition of The Last Battle - the seventh and final novel in the Narnia series.
While professionally his life was blooming, personally Lewis had learned that Gresham was fighting bone cancer while also facing the possibility of a deportation order and so, the pair had a secret marriage of convenience and continued to live largely separate but connected lives. However, upon learning that Gresham's cancer had progressed, the pair realised the depths of their feelings and began a relationship that changed Lewis and continued until Gresham's death in 1960. Lewis continued to take care of Gresham's children from her first marriage and speaking about their relationship, told his longtime friend Nevill Coghill: "I never expected to have, in my sixties, the happiness that passed me by in my twenties." So groundbreaking and grand was their relationship that it was immortalised in the 1993 film Shadowlands starring Anthony Hopkins and Deborah Winger as Lewis and Gresham. 
Three years after Gresham's death, Lewis died - one week before his 65th birthday and on the same day as President Kennedy was assassinated. A few months before his sudden death, Lewis resigned his position and was elected Honorary Fellow of Magdalene College, Cambridge. His grave is located in the yard of the Holy Trinity Church in Oxford and the inscription on his gravestone reads: "Men must endure their going hence." Lewis's brother chose the quote and explained that it came from a Shakespearean calendar which hung on the wall in the room in which their mother died when Lewis was aged 10. After her death, their father stopped turning its pages and so the quote was forever associated with the family. 
After Lewis died, his estate left to his brother Warren and was, in turn, passed on to his two step sons who were involved in the making of the series of films based on the Narnia novels.