[caption id="EastLoandonaCornucopiaofUndiscoveredWonders_Feature" align="aligncenter" width="510"]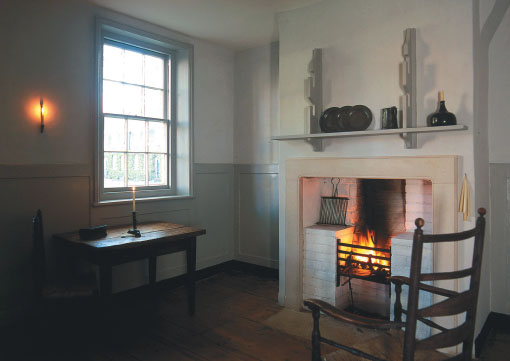 9
The Geffrye Almhouses, a short stroll from Liverpool Street Station, depict the interior of the same room as it would have looked from the 1600s to the 1980s. Here, shown as in 1780, and below in 1880.
[/caption]
[caption id="EastLoandonaCornucopiaofUndiscoveredWonders_img1" align="aligncenter" width="190"]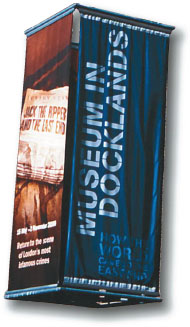 9
[/caption]
Nowhere else in Britain suffers the same image problem as London's East End. That gloomy vision of docks, lost in perpetual peasouper fog behind rows of bombed-out slum housing is no more true than chirpy cock-er-ny Pearly Kings and Queens 'aving kneesups round the ol' Joanna, exchanging quips in rhyming slang and eating jellied eels. But somehow East London just can't seem to shake its reputation.
But something new is happening. Of course, those born in the East End have known about its secrets for years, and artists, movers and shakers have been slowly buying into the area over the last two decades. But even we are being surprised by what's being turned up as the great 2012 machine cranks into action and the eyes of the world move to the "wrong" end of London for the Olympics. Heavens—a recent Lonely Planet guide to London has even done an about-face and devoted an entire section to this much-neglected area for the first time.
I had intended this to be a "Top 10" of East London's attractions, but that proved to be more difficult than I thought. How to pick just one from a couple of dozen outstanding historic pubs? Or single out a winner from several quirky museums and markets? So, here are 10 themes for East-End visitors.
1. MUSEUMS
A 15-minute walk (or a short bus ride) from Liverpool Street Station, the beautiful 18th-century Geffrye Almshouses (
www.geffryemuseum.org.uk
) have been turned into a remarkable museum of interiors. Each display depicts the "same" room, as it would have looked in different periods of history—from 1600 to the 1980s. Wandering between the old almshouses, connected by a corridor and intersected by the old chapel, one gets the feeling of moving through time. It's especially wonderful at Christmas, when the rooms are decorated as they would have been—from simple kissing boughs in holly and yew, through early Victorian Christmas trees to electric fairy lights and plastic tinsel.
The Victoria & Albert Museum of Childhood (
www.vam.ac.uk/moc
), virtually opposite Bethnal Green tube station, is an extraordinary building. It started life in Kensington, as part of an exhibition complex, but was moved to the East End in 1865, and houses the V&A's collection of, well, anything to do with childhood—from clothes to toys, books to furniture.
The Museum in Docklands (
www.museumindocklands.org.uk
) nestles in one of the last-surviving warehouses in what is now the mini-Manhattan-a-like Canary Wharf area (well worth a trip in itself, for its toy-train Docklands Light Railway lines and high-rise glass-and-water feel—complete with a large underground shopping complex). The museum is a cool, hands-on history of what makes London what it is—and is surrounded by some nice wine bars and mid-price restaurants.
There are other, smaller museums, notably the charming Ragged School Museum (
www.raggedschoolmuseum.org.uk
) for a second or third visit to the area.
2. MARKETS
Petticoat Lane Market (confusingly situated on Wentworth and Middlesex Streets, a stone's throw from Aldgate/Aldgate East and Liverpool Street stations) has to be London's most famous market. It's open all week, but on Sunday mornings, it's enormous—over 1,000 stalls, selling all the genuine tat your heart could desire. It's more an atmospheric experience than a shopping frenzy, as are the glorious Columbia Street Market (selling fabulous plants and flowers, also on Sunday mornings—the earlier you get there, the more gorgeous the displays) and Billingsgate fish market, on Tuesday to Sunday mornings from an eye-watering 5 to 8:30 a.m.
[caption id="EastLoandonaCornucopiaofUndiscoveredWonders_img2" align="aligncenter" width="510"]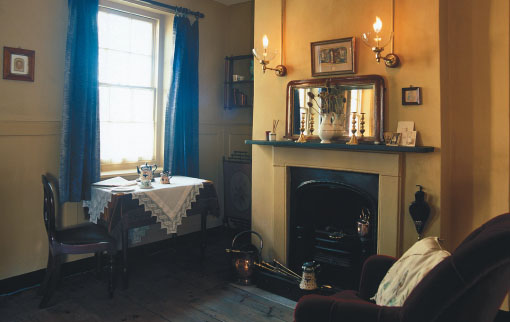 9
[/caption]
[caption id="EastLoandonaCornucopiaofUndiscoveredWonders_img3" align="alignright" width="619"]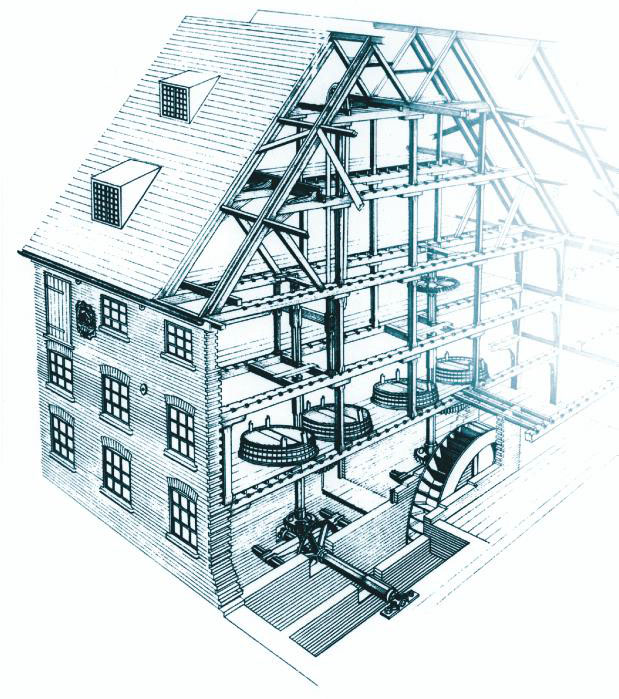 9
The House Mill, across the street from Bromley-by-Bow tube station, is a fully restored 18th-century tidal mill. The mill traps the river water at high tide to power the waterwheels on its ebb. Stop by the Millers House Cafe any weekday, or take a guided tour on Sunday afternoon.
[/caption]
Billingsgate has a personal resonance for me; until his death last year, my Uncle Ted was the market's oldest fishmonger, and he used to take me there when I was a child. For centuries it was just down the road from the Tower of London, but was forced to move to Docklands by greedy developers in the 1980s. Now the very land the market moved to (10 minutes' walk from Canary Wharf) is worth a fortune, and the developers want it out again. There are no signs of its shifting this time. Watch restaurateurs, local retailers and the notorious costermongers bantering, bartering and joking, enjoy a massive fry-up in one of the on-site "caffs" and see how London ticks.
For noninsomniacs, Spitalfields Market, near Liverpool Street station, has funky fashions, crafts and cool events between Thursday and Sunday at "normal" hours of the day.
Most of the "designer" goods you'll find in markets will be fakes—but there is one place to find the Real McCoy at knock-off prices. The outlet at the Burberry factory in Hackney (29-53 Chatham Place, London E9 6LP) has been attracting those in the know for years.
3. DIVERSITY
The East End has always been a melting pot for cosmopolitan London, and it remains one of the most ethnically diverse areas in Britain. Ancient Brick Lane is a strange mix of the super-trendy, the beaten-up and the historically fascinating. Also known as "Banglatown" for its large number of people from Bangladesh, it's vibrant at literally every hour of the day and night. It's "famous" for its curries, though in recent years it has become a tourist trap, and the quality has suffered—there are, frankly, better areas in London for Indian food these days. Notwithstanding, it's still fascinating, with its cloth shops (mainly run by Jewish vendors, so don't go on a Saturday) and the 24-hour Brick Lane Beigel Bakery, an East End institution.
4. NICHOLAS HAWKSMOOR
The East End was architect Nicholas Hawksmoor's spiritual stamping ground. Some of his most famous churches are dotted around what would have been quite smart areas. Fate has not dealt them an even hand. The magnificent Christ Church in Spitalfields has been restored to its original splendor, but poor St. George In The East is a curiosity. Bombed in the Blitz like so many churches in the city, its Italianate outer shell was relatively unscathed. Inside was a different story. It was so badly damaged that all that could be done was to build a modern church inside the old one. It is still one of the loveliest exteriors in London—don't miss the somewhat battered, ancient mortuary in the graveyard.
[caption id="EastLoandonaCornucopiaofUndiscoveredWonders_img4" align="aligncenter" width="1024"]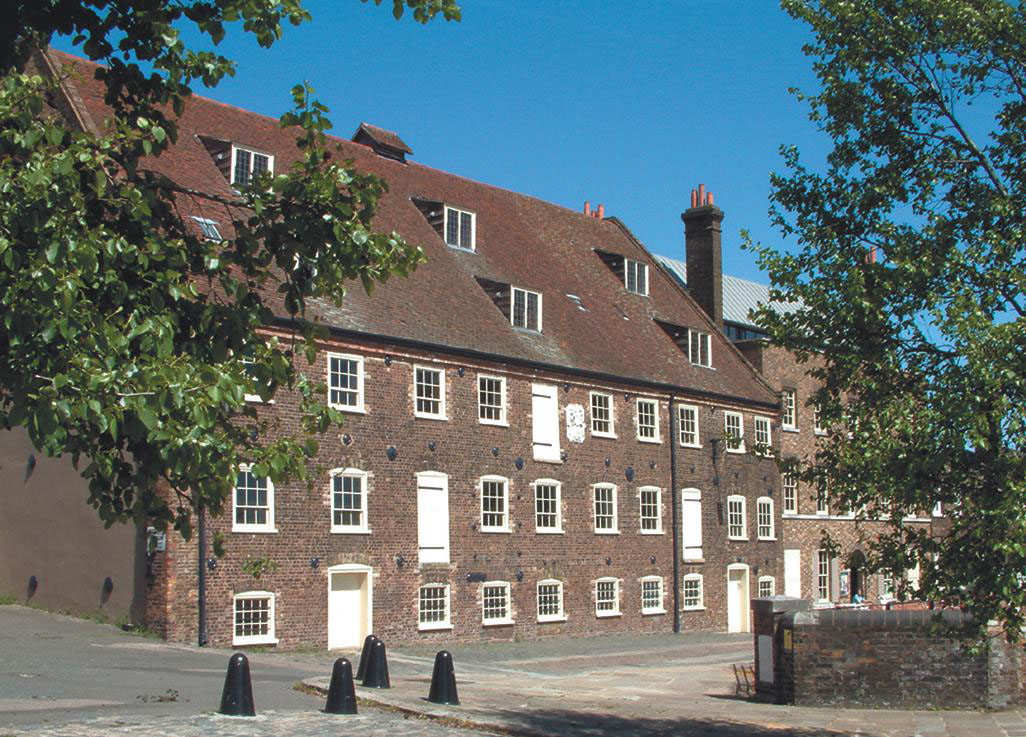 9
[/caption]
[caption id="EastLoandonaCornucopiaofUndiscoveredWonders_img5" align="alignright" width="141"]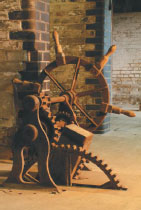 9
[/caption]
[caption id="EastLoandonaCornucopiaofUndiscoveredWonders_img6" align="aligncenter" width="272"]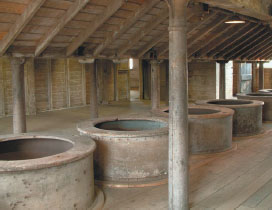 9
[/caption]
For real Hawksmoor fans, however, St. Anne's in Lime house has an added creepy bonus—an unexplained pyramid, squatting in the middle of the churchyard, like some long-forgotten Masonic symbol. Conspiracy fans link it with ley-lines and mystic patterns, but drawings in the British Museum seem to suggest it was just a roof ornament that never got used.
5. SURVIVORS
Sutton House and Eastbury Manor would originally have been nestled in acres of countryside, but are now incongruously surrounded by East London sprawl. Sutton House is in Hackney, and despite having been turned into a school, used as a fire-warden's center during the war, abandoned then taken over by generations of squatters, it still has many of its original features, including a lovely linen-fold-paneled parlor, a Victorian study and great chamber.
Eastbury Manor is in Barking and is completely surrounded, right up to the walls, by what was the largest council estate in the world when it was built for the workers at the Ford plant in the 1930s. Heaven only knows how it survived, but this wonderful old Elizabethan red-brick manor, complete with curly chimneys, a watchtower to oversee ships on the distant Thames, paneled rooms and connections with the Gunpowder Plot is constantly surprising conservators—notably with some recently discovered frescoes on the walls. The house is open on the first and second Saturdays of every month and worth making the frankly-rather-tedious District Line trip to get to it. Both are National Trust properties.
6. THEATERS
Wiltons Music Hall (
www.wiltons.org.uk
) is a fragile, extremely rare survivor of Victorian London. A truly Dickensian theater, complete, tiny and battered, its barley-twist columns and peeling galleries cling to a former scandalous life where the Can-Can was first performed in London and Champagne Charlie drank himself to an early grave. Closed for many years, its creaking doors now occasionally open for performances in what has to be London's most atmospheric theater. Don't miss.
Another personal choice, The Theatre Royal, Stratford East, (
www.stratfordeast.com
) is a stone's throw from Stratford station, and will be right at the hub of things when the Olympics arrive. An 1884 gem sadly now surrounded by office blocks, its ancient, spotted mirrors, gilded carvings, faded velvet and tiled floors remind me of happy days when I was acting—its pantomimes are legendary, and I was lucky enough to play Queen Rat in Dick Whittington.
The Hackney Empire (
www.hackneyempire.co.uk
) is best known for its comedy. It was recently restored to its former 1901 glory, as the first-Saturday-of-the-month guided backstage tours reveal.
7. PUBS
The East End and pubs go together. There were once thousands of them; now just a few historic examples remain chain-free and un-themed. The Narrow, The Grapes and Booty's are three fantastic pubs within 200 yards of each other along Limehouse's Narrow Street—cobbled path one side, lapped by the Thames the other. The Grapes and Booty's are the older hostelries, but the Narrow, on the canal where Limehouse Basin empties into the Thames, is celebrity chef Gordon Ramsay's first gastro-pub. Expect superb food, but booking is essential.
The 16th-century Prospect of Whitby in Wapping was a haunt of villains and smugglers, nicknamed the Devil's Tavern; the 17th-century Captain Kidd celebrates the famous pirate hanged at Execution Dock. Both are riverside pubs. Perhaps most notorious of all is The Blind Beggar on Whitechapel Road, where gangster Ronnie Kray shot George Cornell in 1966. It's a Victorian pub, with plenty of history—evangelist William Booth preached his first sermon outside it—but more for a second or third visit.
[caption id="EastLoandonaCornucopiaofUndiscoveredWonders_img7" align="aligncenter" width="478"]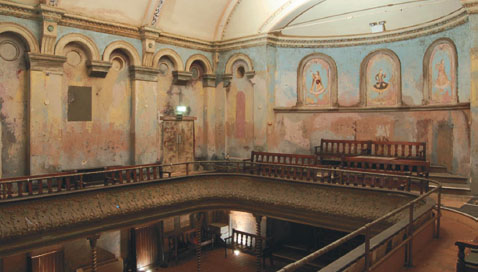 9
The Can-Can was first performed in London at Wiltons Music Hall. The only surviving Victorian music hall in London was closed for decades, but now hosts occasional performances.
[/caption]
8. WATER
The Thames has been the East End's lifeblood for centuries (I love taking the Thames Clipper river bus when I have the time to ditch the tubes—the view from the back of the brand new fleet is much better, and cheaper, than the tourist boats), but if the Thames is the artery, the canals are its veins. For many years the waterways were silted up, but they are now being regenerated to bring materials to the Stratford Olympic site by barge, and as part of the legacy, these canals will be opened to the public. It's already possible to walk along much of the towpath into the Lea Valley. Regent's Canal begins at Limehouse Basin and wends its way through North London via Regent's Park and Little Venice, out to Paddington.
Three Mills Island, on the river Lea, is across the road from Bromley-by-Bow tube station, a beautifully restored world of cobbled streets, Victorian street lamps and the fabulous House Mill (
www.housemill.org.uk
), which opens on a regular basis. The area is well known as a backdrop for movies, so perfect is its setting. But it's recently been in the news for slightly more alarming reasons—an unexploded WWII bomb was recently discovered and happily neutralized.
9. ART
When artists start moving into an area, you know it's on the up. And the East End is throbbing with them. Whitechapel Art Gallery, next door to Aldgate East tube station, is somewhat older—an Edwardian gallery, beautiful on both the inside and out—but for the real cutting-edge, off-the-beaten-track stuff, Trinity Buoy Wharf is as cool as it is secret. Built to invent and test new seafaring safety features (and once Michael Faraday's workplace), the wharf is home to London's only lighthouse, all manner of Victorian buildings, a lightship—and Container City, a pile of shipping containers turned into studios and workplaces for artists. It's open daily, but check the Web site (
www.trinitybuoywharf.com
) to find out when the best things are happening. Oh—and there's a genuine American diner-trailer, complete with jukeboxes, bench seats and '50s décor.
10. SECRETS
The East End is never short of surprises. Abbey Mills Pumping Station—a Gothic/Byzantine masterpiece in iron and glass—is a cathedral to sewage built by the great Joseph Bazalgette as part of the great sewerage system of the 1860s. It's still used as a back-up; you'll catch glimpses of it from the District Line tube.
The Whitechapel Bell Foundry on Whitechapel Road is another incredible survivor. In business since 1570, it still makes bells in its listed 18th-century workshops. Among its products are Big Ben and the Liberty Bell. Most recently it cast a replacement bell for New York's Trinity Church, following the damage done on 9/11.
www.whitechapelbellfoundry.co.uk