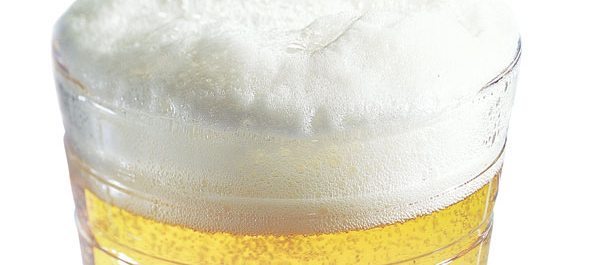 Beer in all its forms remains the national drink of Britain, predating by centuries the arrival of that upstart tea. The British have made and drunk beer since before the Romans. It truly remains the United Kingdom of Beer.
One of the most striking landmarks on the busy main road into central London from Heathrow airport is the early 19th-century Griffin brewery of Fuller, Smith, and Turners, more commonly known as Fuller's. Having brewed beer on this site for almost two centuries, Fuller's has the distinction of being the last major working brewery in London.
It has another distinction in being one of around 30 family-controlled or family-owned brewers left in the UK, all of whom are proud to produce real ale. Over the second half of the last century, the British brewing industry faced tremendous commercial pressures as beer drinkers' habits changed, and demand for cask, or real, ale fell away. In the 1970s, asset-strippers from the City flooded in to buy up brewers whose stocks were grossly undervalued and sell the breweries for shopping malls and housing. Mergers and acquisitions between rival brewers meant many established and favorite names disappeared. As drinkers' tastes changed, foreign lagers flooded in as the younger generations turned their backs on traditional brews such as bitter, ale and porter.
Read more: How did British pubs get their names?
While microbreweries capture the trendy beer drinker, and the international brewing giants capture the nondiscriminating, family-owned or controlled brewers continue to serve the enthusiastic and knowledgeable customer base of real ale fans or those who just like beer as it used to taste.
Many breweries, including Fuller's of London, offer the public an opportunity to see how their beers are made. Just for British Heritage readers, I joined a tour in Chiswick to see what went into some of Britain's favorite real ales.
When you take a tour of the Griffin brewery, the tour is joined at The Mawson's Arms pub on the corner of the brewery site. The pub is in an early 18th-century townhouse once the home of the poet Alexander Pope. Enjoy its beautifully symmetrical exterior before entering to find a pub that embraces you like a pub should.
The age of the pub is reflected in the deep patina of the oak bar. Generations of visitors and brewery workers have dined on superior pub fare while downing Fuller ales and putting the world to right. The eye travels to the fireplace over which an oil painting of James Fuller (1765 – 1839), who became the first Fuller involved in the firm, keeps watch on his heritage. In fact, though the Smith side has died out, there are still Fullers and Turners involved in the family business.
A tour of the Griffin brewery is not an amble around an ancient workplace where ruddy-cheeked yeomen of yore happily down tools to demonstrate age-old brewing techniques for the curious and thirsty. It is in fact a highly organized hive of activity where freelance brewery guides take around 90 minutes to show the visitor the 21st-century techniques of brewing. Ruddy-cheeked yeomen of yore? Not exactly. As our guide Jane put it succinctly: "Brewing is no longer a blue-collar job. Brewers now have IT skills and wear white jackets to work."
Read more: Britain's oldest pubs with the best ghostly regulars
Despite this shift in working practices, brewing remains a craft with age-old techniques. Today these utilize gleaming metal cauldrons and vessels the height of small blocks of flats. The curious and thirsty visitors are not wandering around in pairs or small groups either. Fuller's typically runs six tours a day, five days a week. The group I joined had around 25 people, so large in fact it was broken into two groups, and a second guide was summoned.
The group was extremely eclectic. A large group of Royal Marines on leave from service in Afghanistan, a beer lover who had been given the tour as a birthday present and two gentlemen with time to kill in London. Many U.S. visitors have made the tour, as have many Scandinavians where Fuller's beers are very popular.
Jane set off at an energetic pace. The company has spent considerable time and effort in bringing its heritage into the working brewery. The visitors are taken to the Hock Cellar, where vintage advertising signs and artifacts from the company's history are stored. This writer permitted himself a sharp intake of breath when he found his favorite beer cost 20 cents a pint the year he was born instead of today's $3 at the bar.
Visitors are given high visibility fluorescent safety jackets when led to the first stage of the process. Jane was quick to point out that beer for centuries has comprised a heady mix of just four ingredients, barley, hops, water and yeast and we were about to witness it again in 21st-century West London.
The first stop was to see the barley being milled and enjoy a quick gallop through the history of brewing. The barley is germinated and becomes malt. Depending on the amount of roasting, the malt will darken and strongly influence the color and flavor of the beer. The malt is crushed to break apart the grain kernels, increase their surface area and separate the smaller pieces from the husks. Jane remarked that this is known as the "grist" and has given the English language the expression "grist to the mill."
The grist is mixed with heated water in a "mash tun" for mashing. This process converts the starches of the grain to dextrins and then to fermenting sugars, to be used when yeast is later added to the mixture.
When this heady brew is drained, the liquid is known as "wort" and it is this liquid that goes into the "copper" or kettle where the hops are added. The top of the kettle was about four stories above West London. Jane was keen to say that the sheer size of this equipment means the brewer cannot leave its site.
The beer is then moved into its last stage of fermentation where the yeast is added to turn the sugars from the malt into alcohol. Readers who are familiar with yeast bought from a packet for home baking will be fascinated by Jane's description of the importance of yeast to the brewer and the extreme precautions required in its use.
Jane made it clear that each brewer uses an individual strain of yeast unique to itself. When yeast is needed, it is retrieved from a secure "yeast bank" where it is kept alive. Brewers guard their yeast jealously and should a brewer's yeast, identifiable by its own DNA, be found in a rival's beer then lawsuits would follow.
The tour ends with a return to the Hock Cellar where visitors can taste the beer they have just seen being made as they slake a well-earned thirst.
One common aspect of the range of family breweries is their antiquity. Shepherd Neame in Faversham, Kent, takes the crown, having been established in 1698. It was to be almost another 80 years before the next oldest surviving firm, Hall and Woodhouse, was established in Blandford St Mary, Dorset, in 1777; a year that British drinkers might have needed a drink to drown their sorrows over their colonial difficulties.
The still-operational equipment in various brewery locations can be equally ancient. Oxfordshire's Hook Norton brewery in the eponymous village is the only brewery in the UK, and probably one of the few companies in Britain, still steam-powered. On the ground floor of the brewery sits an immaculate 1899 25 hp steam engine, supplying through a series of belts, cogs and shafts most of the motive power the brewery needs to produce its beers. A warning for visitors is that this is no museum object and is fully operational. It is not put on as a tourist attraction and may not be operating when a tour is taking place.
Wisbech, Cambridgeshire-based Elgood & Son has the treasure of four acres of magnificent gardens behind its 200-year-old working brewery, painstakingly reinstated with original Georgian and Victorian features. The gardens and visitor center are open to the public from late April to September and can be visited independently of the brewery tour.
Visitors to the breweries can then head for one of the roughly 4,000 public houses owned by these companies, where the full range of beers that the firms produce will be on tap. Pubs owned by family-controlled businesses will tend to have authenticity as old as the brewers themselves in contrast to the pub chain mediocrity found elsewhere. This vertical integration between brewer and public house is a tradition that has survived the free market assaults of the 1980s and 1990s and rewards the beer enthusiast with pubs as they used to be.
The survival of Fuller's and the remaining family-controlled brewers means there are producers making the beers their great, great-great, or even great-great-great grandfathers created as they kept a restless world at arm's length. The owners' personal touch, freed from the pressures of satisfying the institutional stockholders of publicly-listed brewers, guarantees a link with a time when beer was brewed by the man who owned the business.
What is real ale?
Beer is a perishable product and will quickly spoil if not handled and stored correctly. In the early 1970s, the Campaign for Real Ale (CAMRA), a pressure group which fought to preserve traditional British brewing, coined the term "real ale" to make it easy for people to differentiate between the bland processed beers then being pushed by the big brewers and traditional beers.
Many pubs and brewers use the terms real ale, cask beers, cask-conditioned ales or even real beer to describe their beer. The important consideration for the industry is that it undergoes a second fermentation in the cask and must be drunk within a strict time limit as it is unpasteurized. It can only be served by hand pumping. In order to get around these issues, a keg beer was developed that has a long shelf life. It is beer with the yeast removed, and the beer is pasteurized. The beer also has carbon dioxide added to allow it to be served without pumping.
What's that in my glass?
Given the length of time that beers have been brewed in the UK, it is not surprising that a wide range of real ales have been developed. Famously drunk warm, thanks to CAMRA, here is a snapshot of likely beers on tap.
Mild
Mild is usually dark brown in color, due to the use of well-roasted malts or barley. It is less hopped than bitters and often has a chocolatey character with nutty and burnt flavors. Yorkshire-brewed Timothy Taylor's Golden Best is a light-colored mild. Milds today tend to have an ABV (alcohol by volume) in the 3 percent to 3.5 percent range.
Bitter
Bitters are usually deep bronze to copper in color due to the use of slightly darker crystal malts. Bitter falls into the 3.4 to 3.9 percent band, with Best Bitter 4 percent upwards, but some brewers label their ordinary Bitters "Best." Extra or Special Strong Bitters are 5 percent or more, including Fuller's ESB.
Golden ales
This new style of pale, well-hopped and quenching beer was developed in the 1980s as independent brewers attempted to win younger drinkers from heavily-promoted lagers. Strengths will range from 3.5 to 5.3 percent. Golden ales are pale amber, gold, yellow or straw-colored, and above all, such beers are quenching and served cool.
IPA or India Pale Ale
First brewed in London and Burton-on-Trent for the colonial, Indian market, true IPAs have disappeared. Modern IPAs with strengths of around 3.5 percent are not true to style. Look for juicy malt, citrus fruit, and a big spicy, peppery bitter hop character, with strengths of 4 percent upwards.
Pale ale
Lower alcohol bitters used to be designated Pale Ale. Today Pale Ale is usually a bottled version of Bitter, though historically the styles are different.
Porter
Porter is a dark brown beer from the 18th century, originally a blend of brown ale, pale ale and "stale" or well-matured ale. It acquired the name Porter as a result of its popularity among London's street-market workers. Porters are complex in flavor, range from 4 to 6.5 percent and are typically black or dark brown.
Stout
British stout is rare now except for a certain Dublin brewer, one Arthur Guinness, who decided to fashion his own interpretation of the style. Guinness in Dublin blended some unmalted roasted barley and in so doing produced a style known as Dry Irish Stout. Stouts can be dry or sweet and range from 4 to 8 percent ABV.
Light bitters
This is a bitter with an ABV of 3.4 percent or lower. Originally these beers were most prevalent in the West Country where they were colloquially known as Boys' Bitters. The number of traditional West Country light bitters has fallen, although St. Austell IPA and Arkells 2B still fly the flag.
Scottish beer
Scottish beers tend to be darker, sweeter and less heavily hopped than English and Welsh ales as a colder climate demands warming beers. The traditional, classic styles are Light, also known as 60/-; Heavy or 70/-; Export or 80/-; a strong Wee Heavy, or 90/-. In the 19th century, beers were invoiced according to strength, using the Imperial currency of £.s.d (pounds, shillings and pence).
Slips, trips and hazards
Tourists should be cautioned when visiting breweries that they are mostly Victorian in origin, and are still working industrial plants. This means that access can be very difficult for those with mobility problems and are rarely suitable for wheelchair users. The brewery shops, however, do tend to be on ground level and have suitable access. Children under 14 are generally not allowed to go into a brewery, for both health and safety reasons.
Read more: The house that inspired Wuthering Heights is for sale
* Originally published in August 2009.