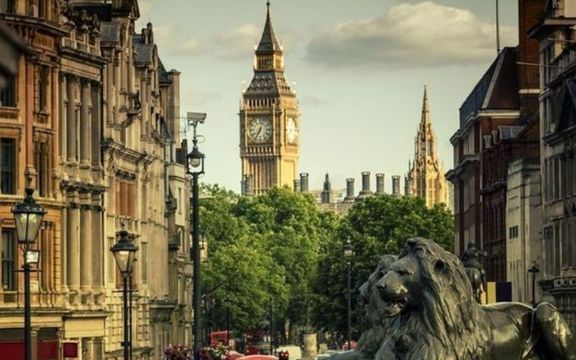 Take the train to visit a nearby corner of England.
There is much to see and do in London but day trips outside of the city give a broader picture of England and lets you experience the countryside, scenic towns, castles, and stately homes that are just an hour or two's train journey from the capital.
Here are 10 individual day trips that are easy to reach from central London and take no more than two hours of travel time each way. While each of these destinations can be reached by car or bus, each is most accessible as a day trip by train. "Same day return" tickets for travel outside of rush hours are usually just slightly more expensive than a one-way ticket. Before traveling, we always check train schedules here.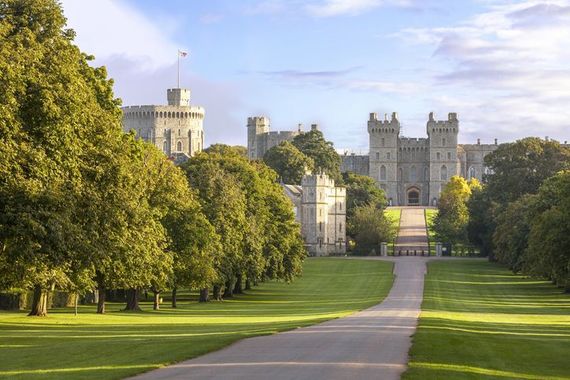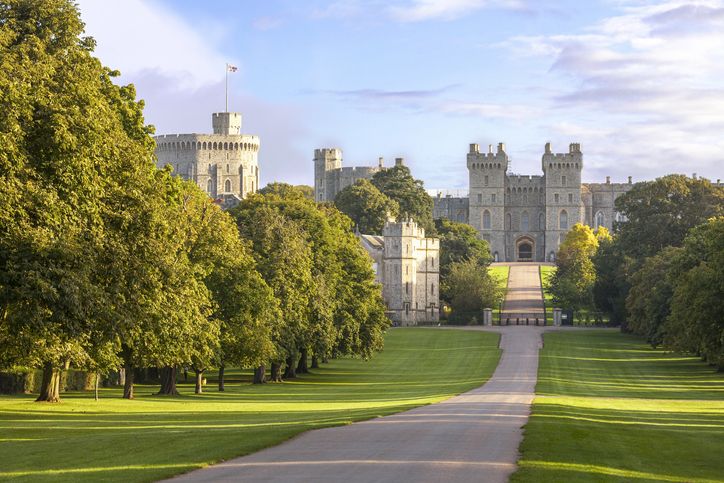 7
Samuel Pepys, the 17th-century diarist, called Windsor Castle "the most romantic castle that is in the world." One of the largest and oldest occupied castles anywhere, it is also the favorite official residence of Queen Elizabeth II.
The magnificent State Apartments are furnished with some of the finest works of art from the Royal Collection, including paintings by Rembrandt, Rubens, Canaletto and Gainsborough. St. George's Chapel, the burial place of 10 monarchs including Henry VIII and the Queen Mother Elizabeth, who died in 2002, is an outstanding example of Gothic architecture.
Beyond the castle walls, the charming town of Windsor offers quaint streets lined with tea rooms and small shops. I like taking late morning or afternoon tea at the Castle Hotel on High Street. Aside from a delicious cream tea, its wide windows offer views of Windsor Castle just across the road. Walk around to the back of Windsor Castle and stroll along part of the Long Walk, which spans Windsor Great Park where Prince Charles used to play polo in his younger days.
Train service from London's Paddington Station to Slough; then change for the Windsor Central to Windsor. The entire journey takes about 45 minutes.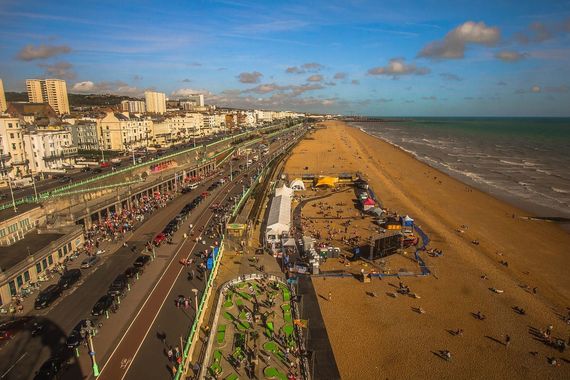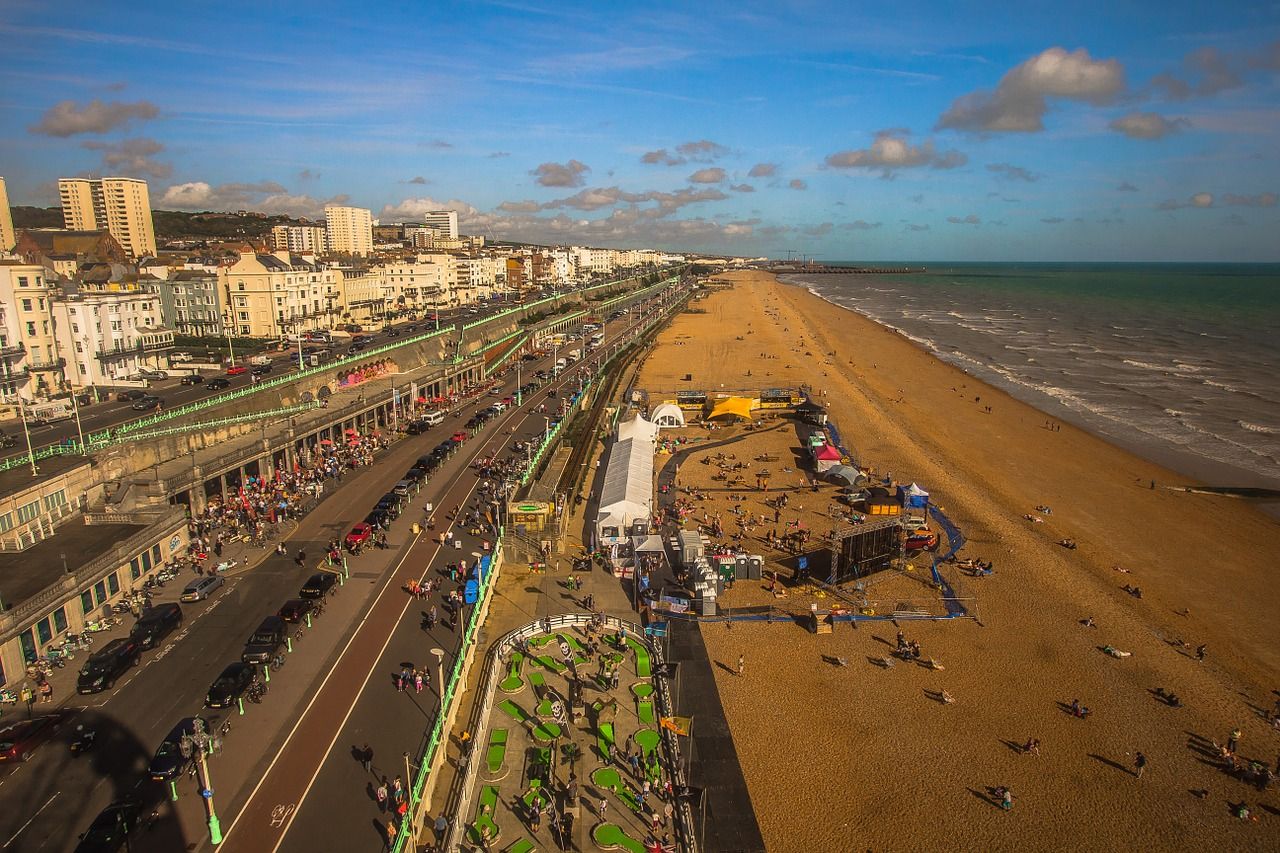 7
By the sea, by the sea, by the beautiful sea, and with its beach, boardwalk and pier, Brighton on the south coast of England has been offering a superb escape from the city for centuries. Its creamy white and gold Regency architecture sparkles against the wide sky. The Lanes, a quaint maze of narrow cobblestone streets, is a shopper's paradise with its antique shops.
Designed by John Nash, the Royal Pavilion is ornate and exotic and seems to belong more in the Far East with its domed tops than in England. But it is the sea that draws visitors here. Brighton Pier has the usual seafront arcades and shops while the beach, covered with pebbles, is a haven for sun and sea worshippers. Stroll along the magnificent boardwalk and then wander off the beaten path to the Mock Turtle Tea Shop at 4 Pool Valley, a wonderful place for tea and scones and freshly made strawberry preserves and clotted cream.
Train service from London's Victoria or London Bridge stations. The journey takes just under an hour.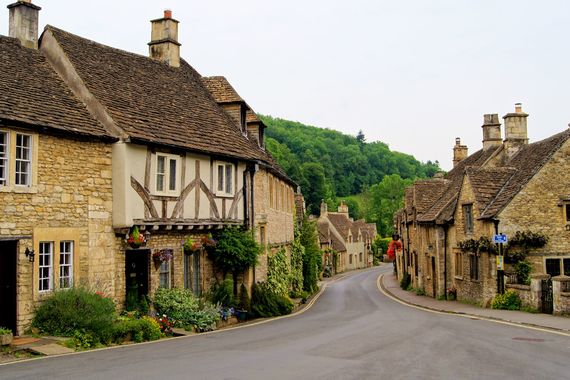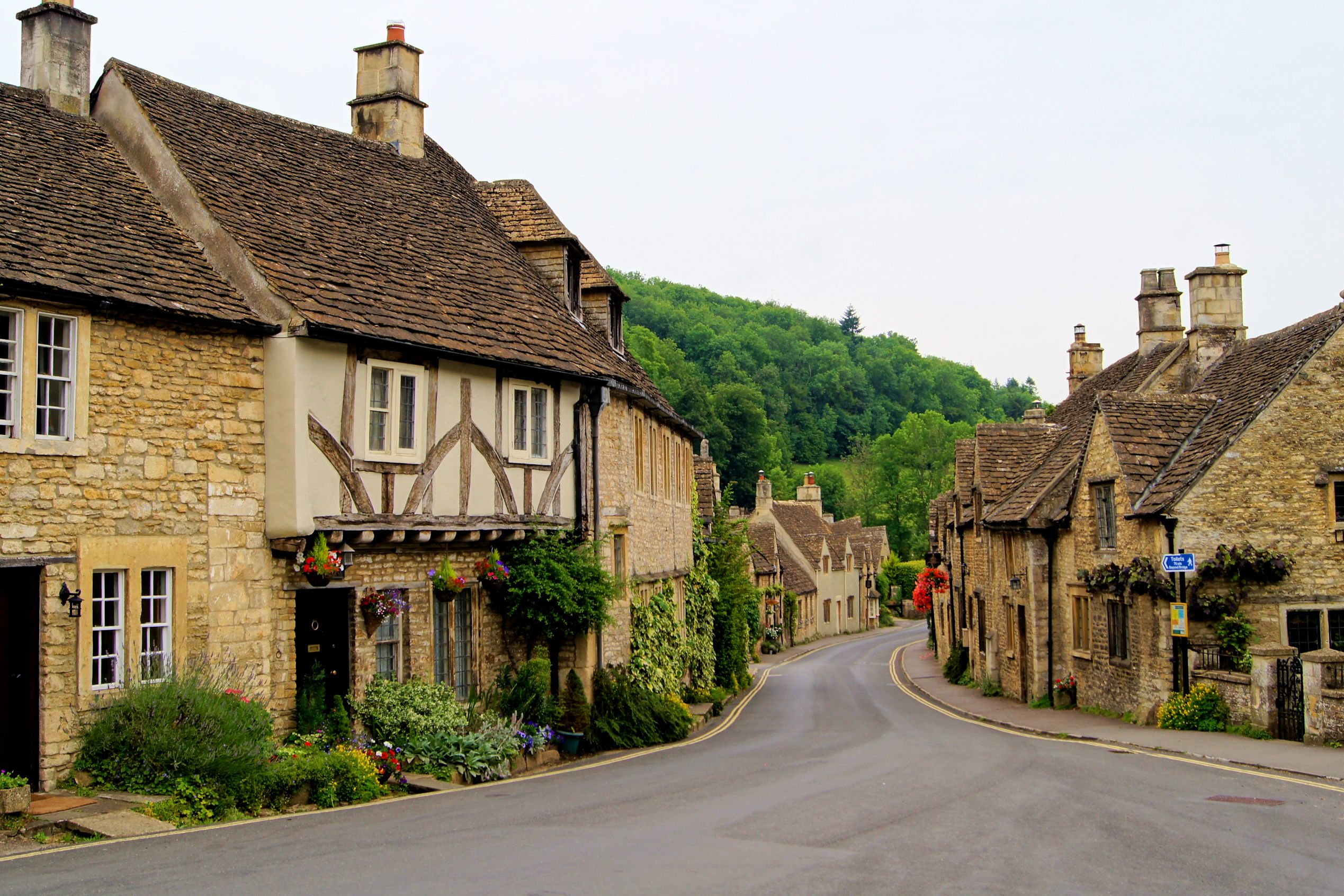 7
Less than 100 miles from London, the Cotswolds has beauty and charm highlighted by buildings made out of honey-colored limestone.
For the most part, this charming town allows you to just enjoy its lovely streets, shops and restaurants, though there are a few sights that will catch your eye. The Market Hall on the High Street was built in the Victorian Tudor style in 1887. On Oxford Street, the Curfew Tower still stands; dating to the Norman Conquest, this is one of the last remaining such towers in Britain. Tuesday is an especially good day to visit because that is Moreton-in-Marsh's market day, a tradition dating as far back as 1227. With its bright turquoise tablecloths and colorful flowers, the Marshmallow Restaurant & Tea Room on High Street offers a perfect setting for tasty refreshments.
Train service from London's Paddington Station. The journey takes about an hour and a half with most trains.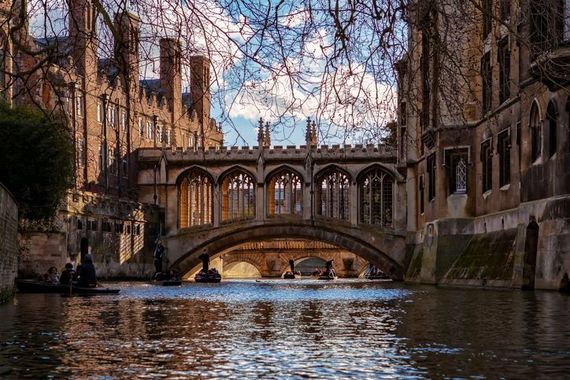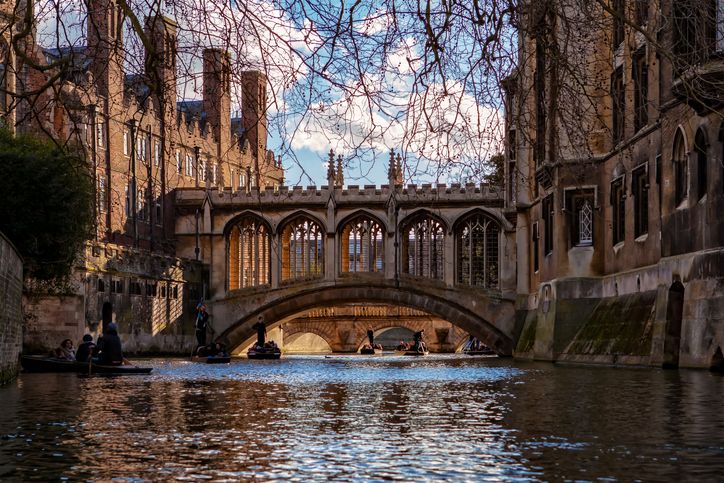 7
While Oxford combines a bustling city with a world-renowned university, Cambridge is strictly a world of academia. Cambridge is dominated by the college buildings that make up the famous university. Wander through random iron gates, walk along the River Cam and stroll along the "backs," the sprawling meadows behind many of the colleges. Pass through the oldest gatehouse in Cambridge to visit Pembroke College, the third oldest school in town. When it's time for lunch, pop into Michael's Brasserie located in a quaint 18th-century building on Northampton Street for an inexpensive but tasty meal.
Train service is direct from London's King's Cross or Liverpool Stations; the journey takes between 50 minutes to just over an hour depending on the time of day.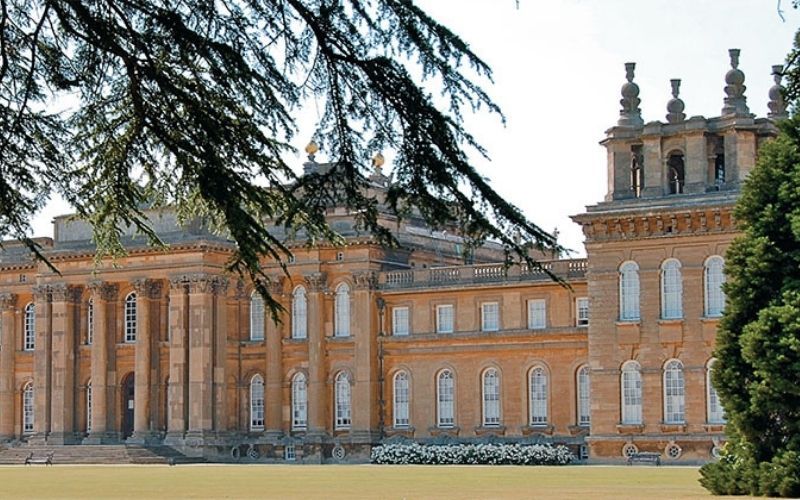 7
Located in the charming town of Woodstock this is the only residence in Britain to be named a World Heritage site and it certainly deserves the honor.
Built in the early 18th century, Blenheim was given to the first duke of Marlborough by Queen Anne. Its exterior is stunningly adorned with huge columns and grand obelisks. The lavishness continues within. Among the extravagant furniture, elaborate carpets and great works of art, the small, simple room with a low ceiling where Winston Churchill was born in 1874 is in stark contrast to the grandeur of Blenheim. Be sure to walk around the palace's gardens. After visiting Blenheim Palace, explore the village of Woodstock with its fine 17th-century buildings. 
Train service from London's Paddington Station to Oxford takes about an hour. There are frequent local buses from outside the Oxford train station to Woodstock, or you can easily get a taxi for the brief eight-mile ride to the palace.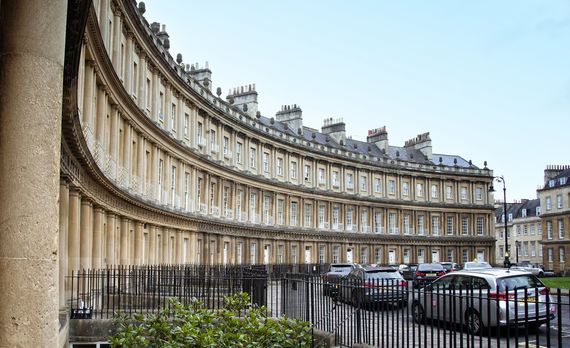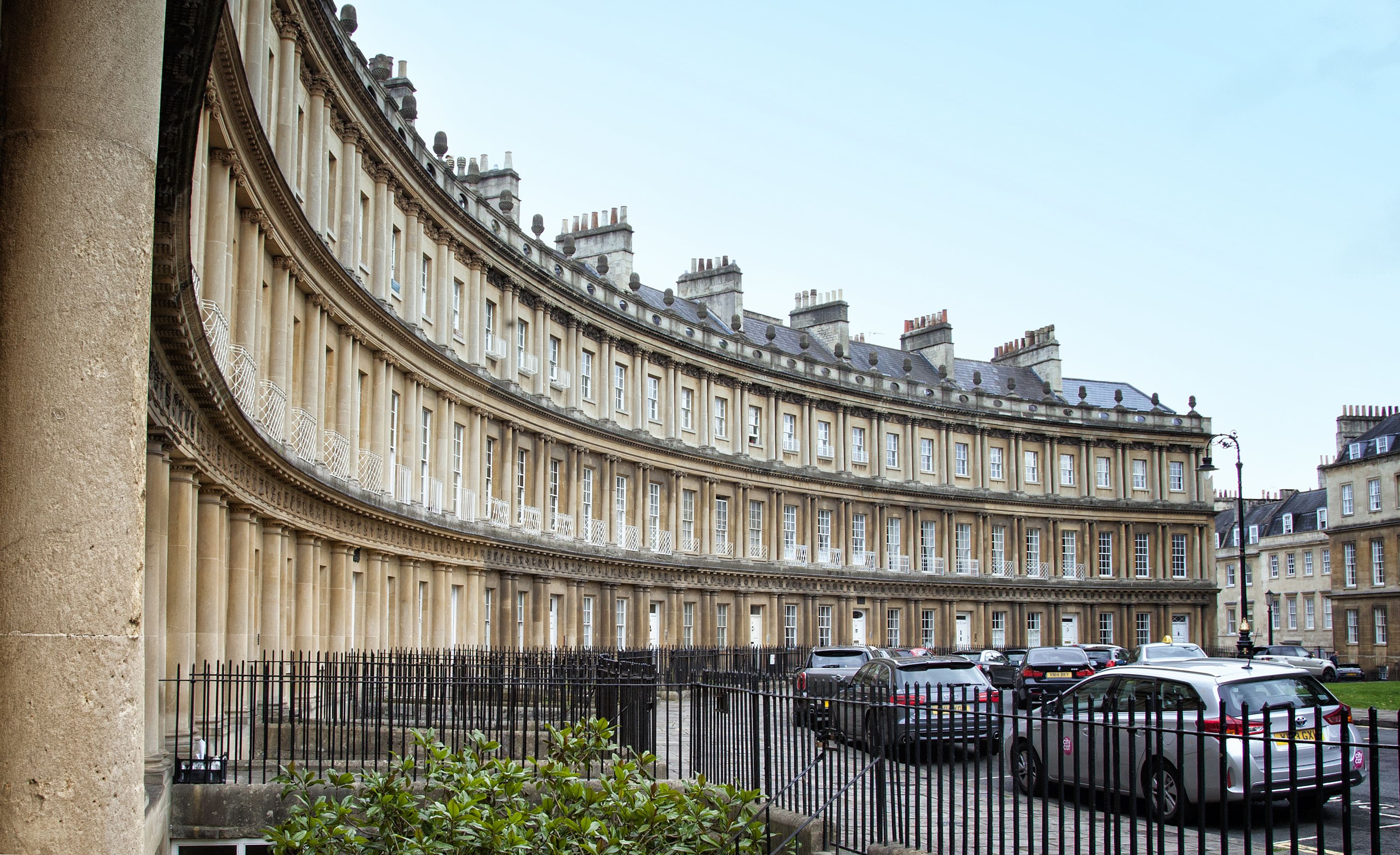 7
Eighteenth-century England comes alive in the city of Bath. Think of Jane Austen's novels, and you have an image of this vibrant city even before your arrival. Its architecture, graceful crescents and interesting Roman remains have a striking appeal to all who visit here.
Visit the steamy Roman Baths, which are very well preserved from that historic period. Walk along the Royal Crescent, one of the loveliest streets in England, with its grand white houses curving from end to end and dating from the 18th century. Take part of the raised six-mile circular walk that starts near Bath University and look down on the city's spires and Georgian terraces.
Trains run from London's Paddington Station to Bath Spa. The journey takes about 90 minutes.