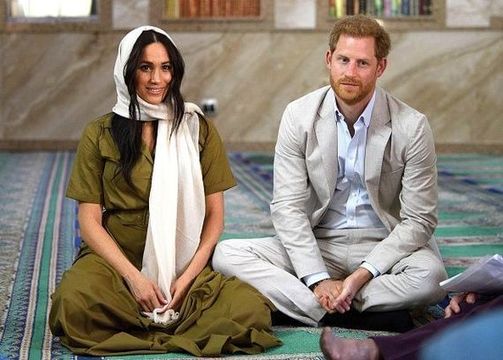 Harry and Meghan have been keeping a relatively low profile since stepping down from the Royal Family
Earlier this year, Prince Harry and Meghan Markle made the shock announcement that they would no longer be working Royals. This meant that they would cease all Royal engagements, and take the necessary steps needed in order to establish financial independence.
As well as this, Harry and Meghan made headlines when they announced that they really would be distancing themselves from the Royal Family in every way possible, and would be making the move across the pond to North America.
Initially, the pair set up camp in Canada, but have since made the trip down south to Los Angeles, where they now reside. This seems to have been a move that fits better with their career, considering that the pair have agreed to a multi-million dollar Netflix deal for a show that is set to air soon.
While Harry and Meghan have spoken at several virtual events over the course of the pandemic, they have, for the most part, kept a relatively low-profile during these troubling times.
That has changed this week, however, as they have appeared in a new portrait released on Friday by TIME Magazine.
The pair have worked with the magazine before, appearing in the '100 Most Influential People' television special last September. This Tuesday, they will host a curated talk produced by the magazine called "Engineering a Better World," focused on making online communities less toxic.
It certainly seems that Harry and Meghan are stepping out and will be doing more and more appearances such as this as their careers in the public go forward.
Take a look at the promo photo below