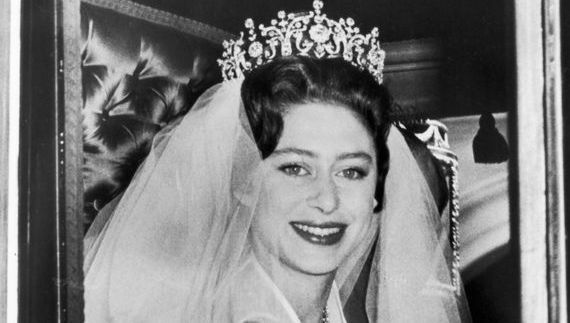 The 6th May 1960 was quite a date in the life of Princess Margaret
Princess Margaret, the sister of Queen Elizabeth, was somewhat of a maverick in the Royal Family. It is fair to say she never did things by the book, and was certainly her own person.
Princess Margaret first met photographer Anthony Armstrong Jones in 1958. In a whirlwind romance, the pair were engaged by 1959, and set to be married in 1960. Details of the pair's relationship caught the British press completely by surprise, as Princess Margaret ensured there was minimal intrusion by the press in their relationship.
Read more: Queen Elizabeth breaks yet another record
Westminster Abbey was the location for the wedding, and it was a special occassion for several reasons.
Armstrong Jones and Margaret's wedding was in many ways the first of it's kind. Never before had a Royal wedding been broadcast on national television and elsewhere around the world. 2000 guests attended the wedding, and viewership figures around the world exceeded 300 million!
The ceremony itself was a high-class affair. Royalty and celebrities from all over the world flooded in to take in the Royal wedding. After going through with the tradition of appearing on the balcony of Buckingham Palace to receive the crowd, Margaret and Armstrong Jones set sail for the Carribean on a 6 week cruise. 
Sadly, their fairytale honeymoon was not enough to keep the two together in the long run. Extra-marital affairs and scandal plagued their marriage for several years before the two really drifted apart by the 1970s.
Margaret was rumoured to have had several high-profile flings, which meant she got a huge amount of attention from the UK press. 
Despite the breakdown of their marriage, the pair's wedding was a landmark event for the Royal family, and set the tone for the bigger and better weddings that were to come.
Have a look at the footage below, courtesy of British Pathe