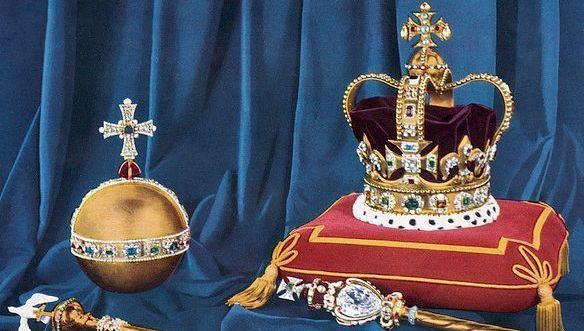 Simply put, St. Edward's Crown is one of the most iconic symbols of Royalty known around the world.
The crown is worn during all coronation ceremonies and is the centerpiece of all the Crown Jewels of the United Kingdom.
The first recorded use of St. Edward's Crown dates back to 1220. It was used for the coronation of Henry III and would go on to be transferred and passed around by the Royal Family for years to come.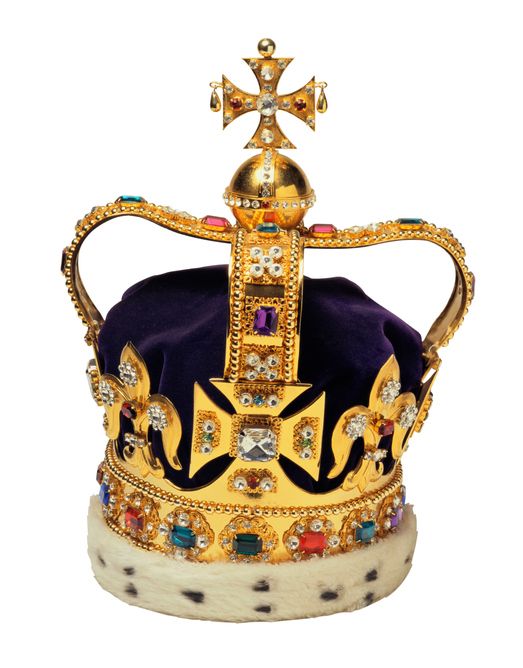 2
What is the Crown comprised of?
As you can imagine, there are several different pieces of gold, diamond, and much more.
The crown is notably heavy, reportedly weighing a whopping five pounds. The crown is made up of gold, ermine, velvet, and several different gemstones that give the crown its iconic look.
Reports state that prior to 1911, all of the gemstones used in the crown were essentially rentals that would be replaced following its use, but that all changed when the Royal Family invested in the gems that are now used in the crown.
While of course St. Edward's Crown is seldom used, it is undoubtedly one of the most impressive in the collection. Perhaps only the Imperial State Crown comes close in its grandeur.
How much would it all cost?
While it is near impossible to get an accurate figure on how much the coronation crown would cost, CashNetUSA's blog post in 2019 has deconstructed the crown and used this as a means to estimate the total value of the crown.
While the Crown Jewels are considered priceless, the study found that in total, the coronation crown would cost $ 4, 519, 719. Certainly not cheap!
So all in all, it may take some time before you can save up enough to make your own coronation crown. Best leave it to the Royals perhaps.
* Originally published in Oct 2019.