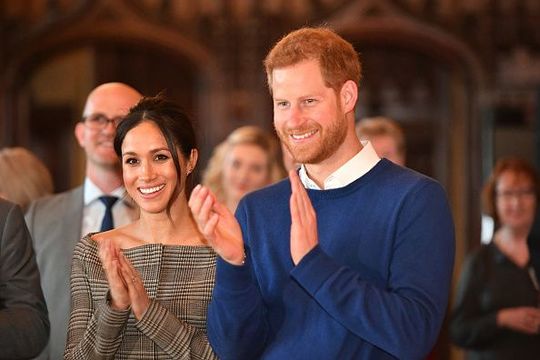 With Pride Month in full swing, the Duke and Duchess of Sussex have made their opinions on the matter very clear. But is this usual protocol for the Royals?
The pair have been unafraid to take a stand on various social issues, which indicates a marked difference in how the Royal Family has typically behaved. 
The Royal Family is generally expected to refrain from airing their own personal views and politics and social issues, but Harry and Meghan have decided to buck the trend and show that they stand with the LGBTQ community.
Read more: Here's our favorite photos from the Queen's birthday celebrations
What have they done?
The Duke and Duchess of Sussex have used their considerable Instagram following to highlight their support for various causes related to the LGBTQ movement. 
In keeping with their trend of using each month to highlight a different social issue close to their heart, the Duke and Duchess of Sussex put up a post exclaiming that they 'proudly' shine a light on the Pride movement.
Read more: The legacy of Queen Victoria
Have the pair broken protocol?
Royal protocol strictly forbids any of the family expressing their political views. It is unclear whether the LGBTQ issue falls under that category, and it is fair to say most people will have no issue with Harry and Meghan expressing their solidarity with the movement.
This however, doesn't mean that there aren't any critics of the pair's activism. Several users on Instagram expressed their displeasure with the post, with one being quoted as saying 'You have no respect for the monarchy, its protocols and traditions'. Perhaps this reaction is a tad extreme.
Here at BHT we believe Harry and Meghan have every right to express their support for the LGBTQ movement, and having members of the Royal Family with progressive ideals can only be a good thing.
Read more: The reign of Queen Elizabeth II