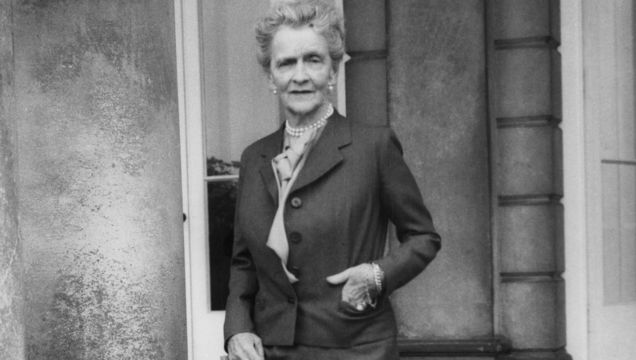 On Nov 28, 1919, she was elected Britain's first female Member of Parliament, but there was more to Lady Nancy Astor than politics, as Deanna O'Connor explains.
"If anybody had told me, as a child in Virgina, that one day, I was going to be the first woman to sit in the House of Commons, I would have thought them daft. But if I had told people the things I had prayed for as a child in Virginia, they'd have thought me daft."
Little Nancy Langhorne from Greenwood Virginia, grew up and crossed the Atlantic, moved in elite intellectual and political circles, became a Viscountess and made history as England's first female Member of Parliament (MP) in 1919. 
She was brought up in a home with a strong Christian faith and belief in discipline, which stayed with her throughout her life. Her family, former slave-owners, were struggling financially in her early childhood, but her father, formerly an auctioneer and a rail contractor, eventually remade his wealth in the tobacco trade. 
Langhorne went to a finishing school in New York with her sister Irene, and at the tender age of 18 entered into a disastrous first marriage to Robert Gould Shaw II, an international polo player with a penchant for alcohol and affairs. The couple had one child together, RGS III, affectionately known as Bobby, born 18 August 1898. They separated after four years, divorcing in 1903. Bobby moved to England with his mother, and her younger sister Phyllis.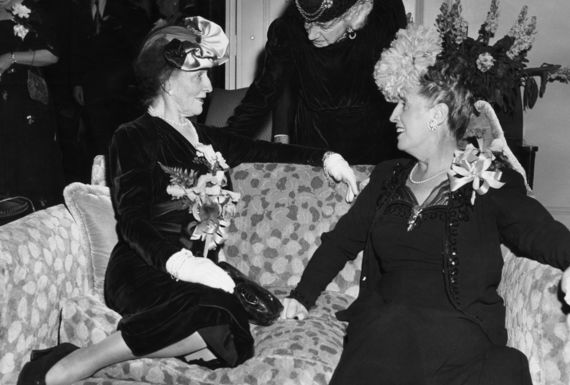 5
A second marriage
Moving in high society circles in London, it wasn't long before glamorous and witty Nancy had caught the eye of Waldorf Astor, whose William Astor father owned The Independent newspaper. Within six months of meeting they were married in 1906. They had much in common, being American expatriates, and were also born on the same day, 19 May 1879. 
The couple moved to the grand and beautiful Cliveden estate, a gift from her father-in-law. They established a Red Cross hospital at the stately home during World War I. They also grew their family to five children together by the end of the war, with four boys—William Waldorf Astor II, Francis David Langhorne Astor, Michael Langhorne Astor and John Jacob Astor VII—and one girl, Nancy Phyllis Louise Astor. She was also a brilliant hostess at her grand homes at Cliveden and St James' Square in London, with visitors including Franklin D Roosevelt and Charlie Chaplin.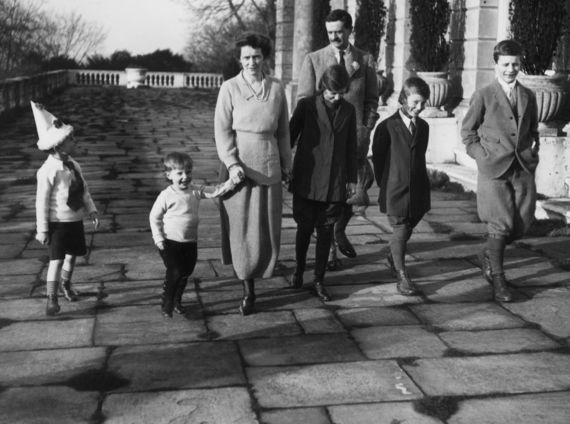 5
In 1917, the British Government had made William Astor a Viscount and so, upon his death in 1919, Waldorf inherited the title and Nancy became Lady Astor. As a Lord, Waldorf automatically sat in the House of Lords, and could no longer take his seat in the House of Commons, but asked Nancy if she would, and she hit the campaign trail in Plymouth. 
A Lady among the people
A former employee at Cliveden, who worked for Lady Astor for nearly 20 years, described her thus: "As a boss she was very sincere and serious. I don't ever remember her telling any of the staff off. One thing I particularly know about Lady Nancy, she did contact the staff about their living accommodation and on a Saturday morning she would come around to every cottage and make sure things were alright. You felt you were really working for a real lady." 
On the campaign trail, Nancy took the same approach—she went and campaigned among the people. Throughout her political career Lady Astor tirelessly campaigned for issues concerning women and children, as well as domestic violence, particularly when connected with alcohol (her teetotal influence later led to legislation which raised the legal age for consumption of alcohol to 18). Her election campaign posters proclaimed: "Vote for Lady Astor and your babies will weigh more." The press didn't really take her seriously, and not just because she was a woman—they thought she was upper class and out of touch, although surely the same could be said of every man in Parliament. Nonetheless, she won the seat and made history.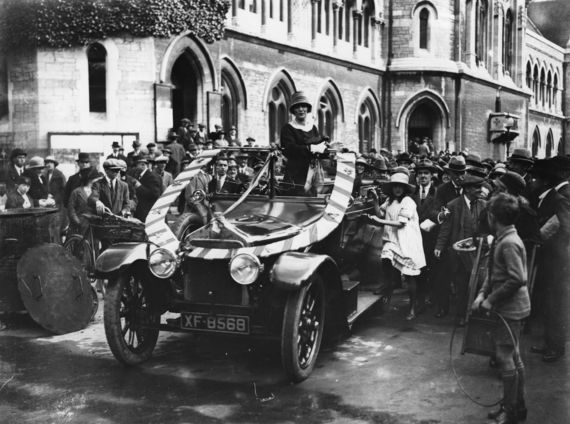 5
Lonely at the top
For the first two years she spent in Parliament, she was ignored by the rest of the MPs, who didn't even speak to her. Being the first is never easy. "Pioneers may be picturesque figures but they are often rather lonely ones," she wrote in My Two Countries (1923). 
In a 1959 interview with British television program Panorama she described entering Parliament: "My best friends didn't speak to me hardly, they couldn't. It was like going into a members' club…an all-males club, and I was very conscious of that so I'd stay in the house and I wouldn't hang around the lobby. I didn't go into the writing room, I had a little room of my own."
Asked how long the prejudice against her and other women MPs had gone one she replied, "I think it's still going on." 
However, she persevered, honouring the women of the Suffrage movement who had paved the way for her to be there. She continued: "But I really felt, and this is important, women had died for the vote. Mrs Pankhurst and that women who threw herself before the…and I realised that I was there because of what they had done and that gave me great courage and a great feeling of sort of dedication to the woman's cause."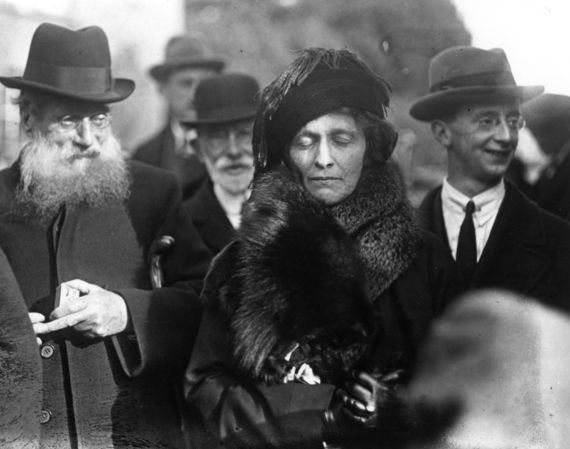 5
Gradually, after a couple of years as the sole female voice in government more women began to join her, and she noted with pleasure that: "In the 12 years before women's suffrage only four acts were passed directly concerning women: a small increase of property rights, training of midwives, qualification for the county council and affiliation orders for wives. In 12 years after, there were 28 acts passed." 
Asked were women as suited, mentally, to public life as men, she riposted: "In many ways I think they are more suited because they are not so easily flattered as men are. I guarantee any woman can get any man if she's got enough flattery."
Witty, clever and a pioneering campaigner for women, another bon mot she once proclaimed, was, "I sometimes think, when it comes to moral courage, women have just as much moral courage as some men have immoral courage." 
Unpopular opinions
In 1931 she travelled to the Soviet Union with George Bernard Shaw and bravely asked Stalin when he was going to stop torturing and killing his own people. The interpreter refused to translate the question at first. Unphased, Stalin replied, "As soon as it is no longer necessary for the protection of the state." Quizzed by the press on her return from Russia, she stated, "I never was a Communist and I don't believe it will succeed but I believe the way to help the world and to help Russia to come out of Communism is for the rest of the world to trade with them."
While Nancy did much good work—including advocating for women and children, the development and expansion of children's nursery schools, the recruitment of women into the civil service and the police force—her objection to engaging in the Second World War saw her and 
her so-called Cliveden set begin to garner a reputation (much-disputed) as sympathetic to the Nazis. They did have a belief in appeasement and viewed of Germany as a block against the spread of Communism—but public opinion began to turn against them. She became known in Parliament as 'The Honourable Member for Berlin'. 
Despite her stance against Chamberlain having helped Winston Churchill on his way to becoming Prime Minister, famously, they didn't see eye to eye and she once said to him: "Winston, if you were my husband I'd put poison in your coffee!" To which Churchill replied: "Nancy, if you were my wife, I'd drink it!"
A legacy
Overall Lady Astor won seven elections between the years of 1919 and 1935 and was MP for the constituency of Plymouth Sutton for 26 years until the 1945 elections when she did not stand. Her husband had refused to support her running for office and the strain on their marriage saw them separate, although they reconciled shortly before his death in 1952. Lady Astor died 2 May 1964, just a couple of weeks shy of her 85th birthday, at Grimsthorpe Castle in Lincolnshire.