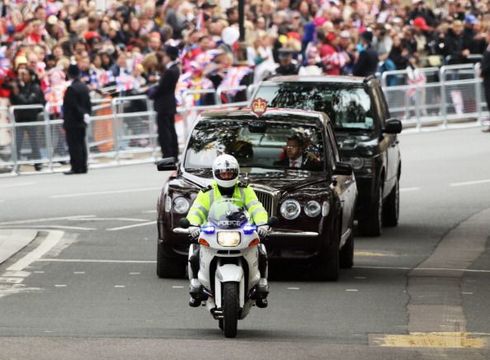 This week has not been going well for the royals. Reports have emerged detailing how a marked police motorbike in William and Kate's convoy collided with an 83 year old woman.
Reports state an 83 year old woman named Irene Mayor has been taken to a hospital in London. Mayor is believed to be in a serious but stable condition, thankfully.
Read more: Our favorite photos of the Order of the Garter service
So what exactly happened?
On early Monday morning the Duke and Duchess of Cambridge were making their way from London to Windsor to attend the Order of the Garter service. What is rightfully noted as one of the Royals' favorite occasions of the year was unfortunately marred by a terrible accident. 
Upper Richmond road in South-West London was the scene of the crash, where it is reported the motorbike collided with Mayor, sending her flying in the air.
As it protocol for incidents like this, the Independent Office for Police Conduct will be conducting a full investigation into the incident. It is worth noting that the officer involved will be assisting with the investigation.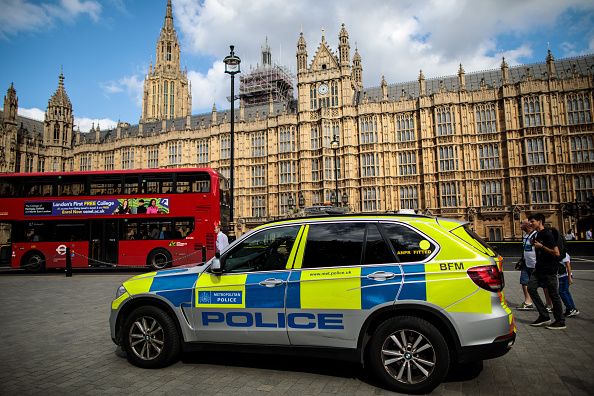 2
Read more: Have you seen this footage of The Queen honoring JFK?
What about William and Kate?
It is believed that William and Kate were Unaware of the accident at the time. A Kensington Palace spokesperson said 'The Duke and Duchess of Cambridge were deeply concerned and saddened to hear about the accident on Monday afternoon. Their Royal Highnesses have sent their very best wishes to Irene and her family and will stay in touch throughout every stage of her recovery'.
Knowing William and Kate, there's no doubt Mayor can be expected a visit from the pair as soon as she's ready. 
Royals on the Road
The Royal family certainly haven't had the best luck with the roads lately. Last January saw Prince Philip involved in a terrible crash that flipped his land rover before deciding it was best to forfeit his licence. 
As well as this, just last week the Duke of Kent crashed his car in Brighton that could potentially lead to a police investigation.
Lets hope Irene Mayor makes a full recovery!
Read more: The reign of Queen Elizabeth II