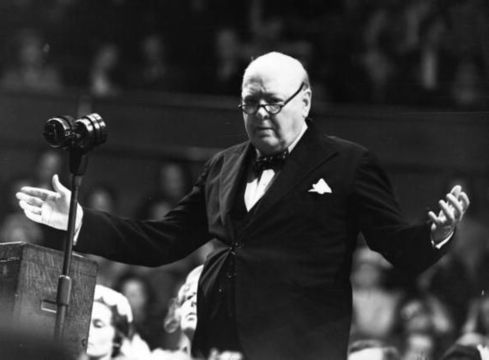 When Winston Churchill went to Washington following Pearl Harbour, the world took notice. The year was 1941 and tensions around the world were at an all-time high.
The attack on Pearl Harbor during World War II, on Dec 7 1941, had just occurred and the world was waiting with bated breath for the inevitable response that would come from an angered American government. 
With this in mind, there was much anticipation as British Prime Minister Winston Churchill touched down on American soil on Dec 22, 1941.
The Prime Minister had made the decision to convene with United States President
Franklin D. Roosevelt in order to devise a coordinated response from the Allied Forces to the attack.
Roosevelt was believed to be shaken by the nature of the Japanese attack, and had spoken passionately in Congress two weeks prior and shared a statement that highlighted his anger. He said ''Yesterday, December 7th, 1941—a date which will live in infamy—the United States of America was suddenly and deliberately attacked by naval and air forces of the Empire of Japan.'' With a death toll that surpassed 3,000 soldiers, a response from the Americans was inevitable.
War was swiftly declared against Japan. This was followed by a declaration of war against Nazi Germany - meaning the United States had well and truly entered the fray.
Ever the shrewd operator, Winston Churchill sensed the opportunity and quickly made the decision to make his way over to the United States. The Prime Minister wanted to sway Roosevelt into lending a hand in the battle against the Nazis, as opposed to focusing solely on the fight in the Pacific.
European media at the time was unsure of just where Winston Churchill was headed once it became clear he had left Downing Street - many were of the belief he was in the Middle East- though soon enough the public realized that he was stateside.
Churchill delivered remarks while lighting the White House Christmas tree. He said ''I spend this anniversary and festival far from my country, far from my family, and yet I cannot truthfully say that I feel far from home.'' He would dedicate the night to children, who were burdened by the war. ''Now, by our sacrifice and daring, these same children shall not be robbed of their inheritance, or denied the right to live in a free and decent world.''
Come the Dec 26, Churchill and Roosevelt would make speeches to Congress, making Churchill the first Prime Minister to do so. This would prove to become an iconic moment, where relations between the USA and the UK became stronger than ever before.
Have a look at the clip below, courtesy of British Pathé: