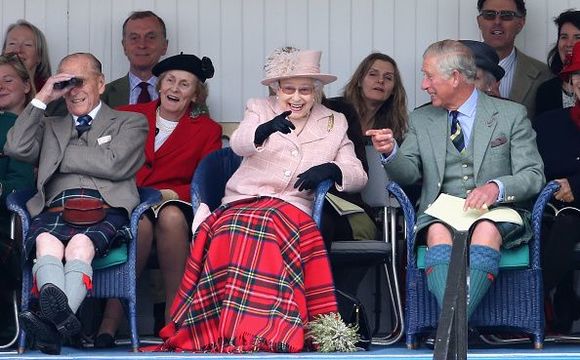 The Royal Family's love for Scotland is very well documented and nothing illustrates that more than this old footage of the family enjoying the games!
Editor's note: Sadly, this year the Highland Games in Braemar, Aberdeenshire, went online but this wonderful British Pathe footage shows the wonder of the games the Royal Family love so much.
Braemar, located about 58 miles west of Aberdeen in the Scottish Highlands, is the host site of the Highland Games, an annual celebration of Scottish heritage and culture that takes place on the first Saturday in September.
This iteration of the Highland Games includes piping, Highland dancing, hammer tossing, and a tug of war. Queen Elizabeth, herself is the patron of the gathering.
The Highland Games are a way of celebrating Scottish and Celtic culture. Certain aspects of the games are so well known as to have become emblematic of Scotland, such as the bagpipes, the kilt, and the heavy events, especially the caber toss. While centered on competitions in piping and drumming, dancing, and Scottish heavy athletics, the games also include entertainment and exhibits related to other aspects of Scottish and Gaelic cultures.
Royal trumpeters can be seen giving a Royal salute as her Majesty's car pulls up to the games.
The British Pathe description reads: "Royal trumpeters give salute as cars arrive at traditional Highland Gathering and Games. VS of the arrival of Queen Elizabeth II, Prince Charles (the Prince of Wales), Prince Philip (Duke of Edinburgh), and (probably) Prince Edward. They are greeted by various dignitaries. Queen Elizabeth, the Queen Mother is also there along with other minor royals and children. CU of royal crest above their box."
Have a look at the footage below, courtesy of British Pathe:
* Originally published in Jan 2020.