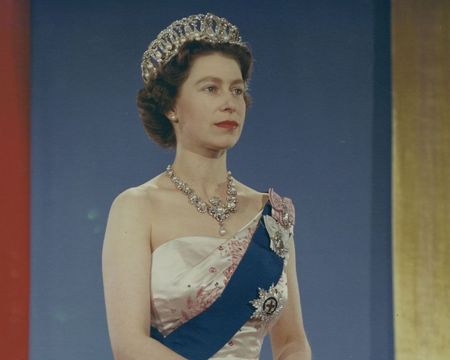 Not everyone gets to wear a crown, but if you're going to do it heed the advice Queen Elizabeth once shared.
Editor's note: Queen Elizabeth II, Britain's longest-serving monarch passed away on Sept 8, 2022, aged 96. BHT takes a look back at some of the most popular stories that arose during her 70-year reign. 
Ever wondered how heavy the crown is? Quite, according to the late Queen Elizabeth. Everyone's favorite monarch spent some time chatting to the BBC in 2018 and shed some light on what it's like to really wear the crown.
Queen Elizabeth II hilariously explained how you can't look down to read a speech while wearing the crown, as the weight of the diamonds can put excess strain on your neck.
Her Majesty was her usual charming self and looked in good spirits as she joked about the weight of the crown.
Have a look at the footage below, courtesy of the BBC:
When Queen Elizabeth II was crowned in 1953, she wore the St. Edward's Crown. This crown is part of the Crown Jewels and probably the most famous among the collection was previously used by George V and George VI for their coronations too.
St. Edward's Crown weighs a whopping 2.23kg (4.9lbs) . It was named after Edward the Confessor and is on public display in the Jewel House at The Tower of London.
The Queen also wore the Imperial State Crown at the State Opening of Parliament, usually once a year. This crown is set with 2868 diamonds, 11 sapphires, 11 emeralds, and 269 pearls. 
In the BBC documentary, Queen Elizabeth described it as "unwieldy".
The Queen said: "You can't look down to read the speech, you have to take the speech up.
"Because if you did, your neck would break - it would fall off.
"So there are some disadvantages to crowns, but otherwise they're quite important things."
Alastair Bruce, an expert on the Crown Jewels who had a conversation with Her Majesty in the documentary, said: "It's difficult to always remember that diamonds are stones and so they're very heavy."
The Queen added: "Yes, fortunately, my father and I have about the same sort of shaped head. But once you put it on it stays. I mean it just remains on."
* Originally published in March 2020. Updated in 2022.