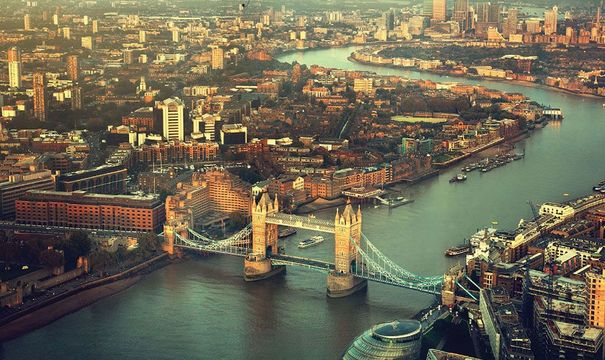 Writers have loved London for as long as London has existed. Their voices echo down the centuries, lending the city a means of expression and ourselves a lexicon for understanding it.
When William Caxton set up his printing press in the almonry of Westminster Abbey in 1476, he became England's first publisher. Works such as Geoffrey Chaucer's Canterbury Tales and Aesop's Fables have never gone out of print, and there is a plaque to his memory in the Abbey, close to Poets' Corner.
One of the greatest poets the world has ever known, William Shakespeare, is so closely associated with London that it's sometimes hard to remember he was actually born in Stratford-upon-Avon. There are several London sites associated with The Bard, two of which have been discovered in the past few decades. The Curtain Theatre, in Shoreditch near Liverpool Street, has surprised everyone, including academics. Searching for a "wooden O," archaeologists were astonished to find the remains of a rectangular theater, surrounded by a warren of smaller buildings, some with floors made from animal knucklebones. They even discovered the foundations of what was probably the very stage that would have seen the first performances of Romeo and Juliet and Henry V. The site is currently being developed into apartments, but when it is finished, the theater's foundations will be on view for all to enjoy.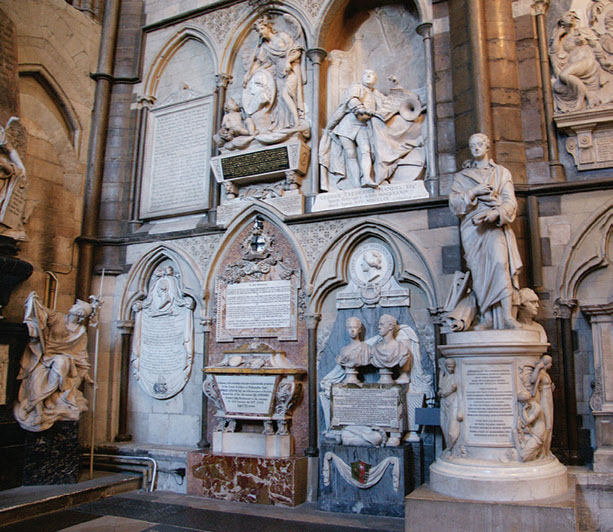 10
The Rose Playhouse, a curved set of foundations beneath an office block on Bankside, thanks to an active program of performances and tours, makes an evocative visit. Shakespeare's most famous theater, the Globe, was almost next door.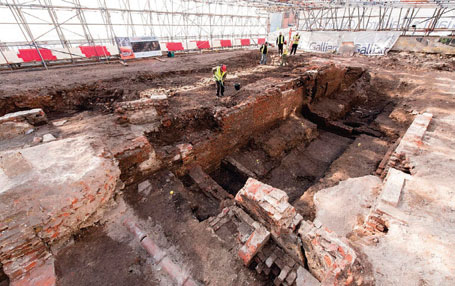 10
The area was developed after World War II, but visitors may see its footprint mapped onto the ground and dream about what it must have been like. They don't have to use too much imagination, of course, as thanks to American actor Sam Wannamaker, we have a fantastic, working re-creation of Shakespeare's Globe a couple of hundred yards away next to the river. Tours of the theater are worth joining, but to get a flavor for how the place would have worked, book seats for a performance. It's one of the few theaters in London where it's worth paying top dollar for a ticket; there are a lot of bad sightlines. Mention "literary London" to nearly anyone and the first name that bubbles to the surface will almost certainly be Charles Dickens. Dickens didn't just live in London, he lived London. He knew its highs and lows from personal experience. He wrote movingly about debtors' prison, because his own father had been incarcerated at Marshalsea. Dickens's horrifying descriptions of factory conditions come from his own time laboring in a blacking warehouse, while his memorable, eccentric characters are often only slight exaggerations of people he met while walking the city's streets on a daily basis.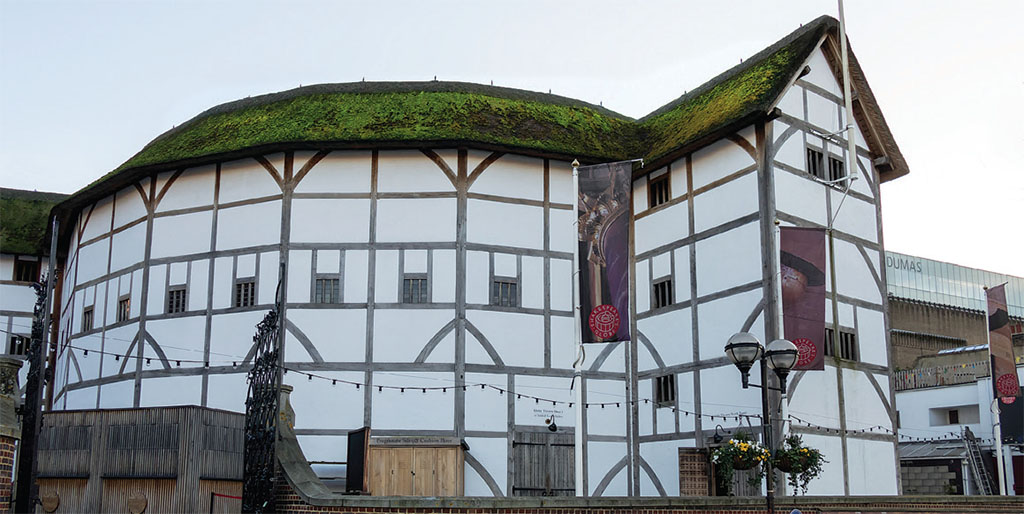 10
Charles Dickens knew every nook and cranny of the City, Westminster and beyond. He explored dangerous dockland and no-go Eastxs End "rookeries" as well as smarter f areas around the West. As his work became recognized, the novelist was able to live more comfortably. Perhaps his happiest years were spent at what is now the Charles Dickens Museum. He and his young wife, Catherine, moved into 48 Doughty Street in 1837. Plates around the dining room table remember friends such as fellow author William Makepeace Thackeray, biographer John Forster, artist Daniel Maclise and actor William MacCready.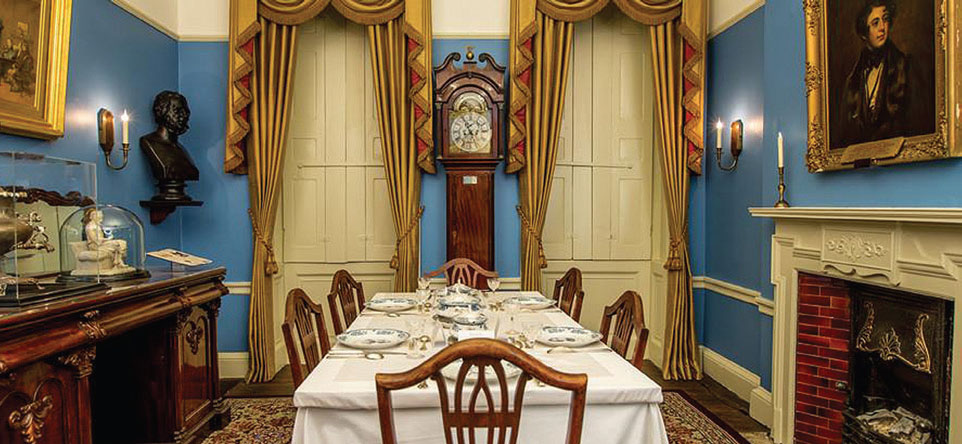 10
Upstairs in his study, at the famous writing desk that still dominates the room, Dickens completed The Pickwick Papers, wrote Oliver Twist and Nicholas Nickleby and began The Mystery of Edwin Drood. In the garret nursery, bars from the Marshalsea Prison remind the visitor of the author's humble beginnings, but ultimately this is a place of happy memories. There is no better time to visit than at Christmastime, when the museum is decorated as Britain's greatest lover of Christmas would have done himself.
One of London's most famous addresses, 221b Baker Street, is entirely fictional, though exiting Baker Street tube station to a nine-foot statue of master detective Sherlock Holmes, you'd never know it. The (somewhat touristy) Sherlock Holmes Museum is called "221b," but you'll find it between numbers 237 and 241. Sir Arthur Conan Doyle, Holmes's creator, actually lived in South Norwood, deep in the suburbs of South London, but if you're looking for a quick Sherlock fix, look no further than a rather fun mock-up of Holmes's study on the upper floor of the Sherlock Holmes pub, just behind Trafalgar Square in Northumberland Street.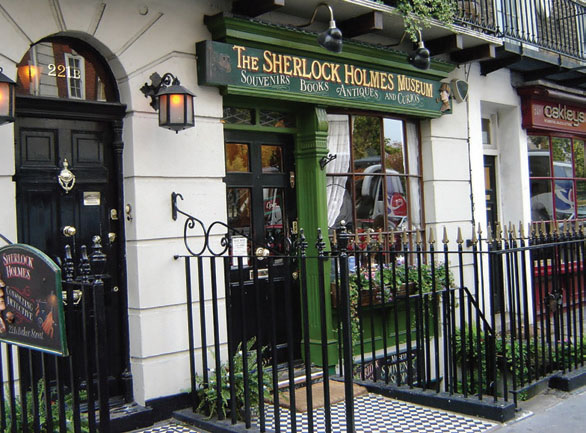 10
To attempt a definitive list of members of the Bloomsbury Group is to court controversy. The loose set of writers, artists and intellectuals who lived and studied around Bloomsbury—a leafy area of Georgian garden squares, famous medical establishments and the various faculties of University College, London in between Euston Road and Holborn—changed with every meeting, but all agree on a few of the real big-hitters. Artist Vanessa Bell played Queen Bee with her writer-sister Virginia Woolf. They would hold salons at their home, 46 Gordon Square, with writers such as Lytton Strachey and E.M. Forster, critic Clive Bell and the economist John Maynard Keynes. The area is spangled with literary blue plaques and not just from the Bloomsbury Set. Mary and Percy Bysshe Shelley's former home is at 87 Marchmont Street and, of course, the ubiquitous Charles Dickens lived just a few streets away.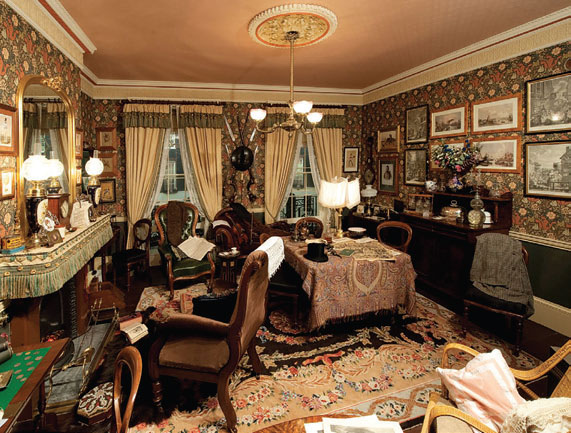 10
In the 1940s and '50s Fitzrovia was to Literary London what Bloomsbury was in the '20s and '30s. Loosely based around the Fitzroy Tavern, north of Soho, west of Tottenham Court Road, its many pubs were the haunt of a new kind of writer. Boozy, brilliant, boisterous and outrageous, these (largely) men lived life on the edge, and wrote that way too. Following in the footsteps of famous radicals such as Thomas Paine and Karl Marx, occultist Alistair Crowley and painter Augustus John, this was the booze-addled world of Dylan Thomas, Julian Maclaren-Ross and George Orwell, among many others. A notoriously violent area at the time, it's hard to imagine today's genteel Fitzrovia as the scene of razor gangs and hardened criminals, but somehow the underworld characters in pubs such as the Marquis of Granby, the Wheat-sheaf, the Duke of York, the Newman Arms, the Bricklayers Arms (aka the Burglar's Rest) and, of course, the Fitzroy Tavern inspired great writers to even greater writing.
The tragic, exquisitely short story of Romantic poet John Keats is almost entirely based in London and its environs. Born in Moorgate to poor but respectable parents, Keats's life began well enough. He was sent to school in Enfield, a remarkably forward-looking establishment that rewarded achievement rather than beating failure. When he was 8, however, his father died. His mother died a few years later, and the family was plunged into poverty. Keats was apprenticed to an apothecary, then trained in medicine at Guys Hospital. The hospital now nestles in the shadow of London Bridge station. There's an affecting statue of Keats, who had already begun writing poetry, in the quadrangle. His slight, bronze figure sits sheltered in one of the arches from the old London Bridge, looking mildly bewildered at romantic medical students sitting next to him taking selfies.
The very best place to appreciate Keats, however, is at his former home, John Keats House. The 10-minute walk to this beautiful Regency cottage from Belsize Park tube (five minutes if you take the Overground to Hampstead Heath) is a delight in itself. Leafy Hampstead holds many joys and has been home to many artists, writers and poets.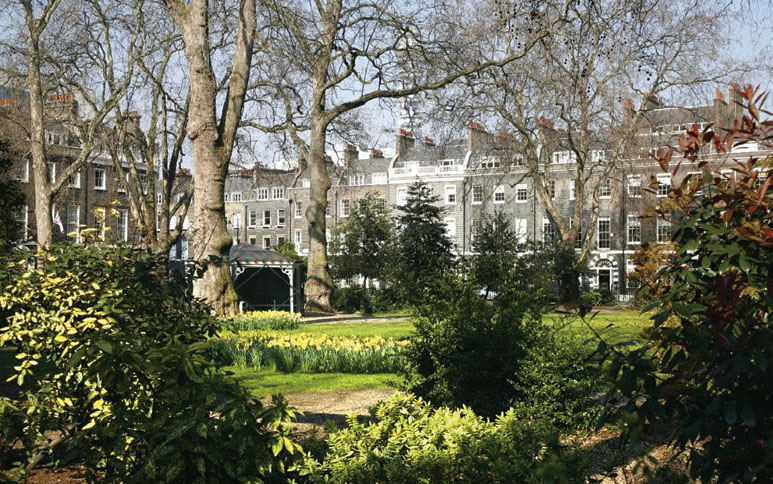 10
Keats House is now a single establishment, but was once divided in two. Keats rented two rooms in half of the cottage: a study where he wrote some of his finest work and the bedroom, where, as a medic, he diagnosed himself as suffering from consumption, a then-fatal disease. Though poverty-stricken and never enjoying good health, the poet was lucky in respect to his friends. He would often cross the landing to spend hours talking with his housemate Charles Brown, and he famously fell in love with Fanny Brawne, literally the girl next door. The lovers were separated by a brick wall and, perhaps oddly to us, communicated by letter. He was never to marry Fanny. Poverty and ill health prevented their union, and Keats himself died in Rome at the age of 25. Fanny treasured her engagement ring for the rest of her life, now on display in the museum. Though Keats's life is tinged with sadness, the house is not. From the servants' quarters (where Charles Brown's own illicit relationship with a maid is recounted) to Fanny's bedroom, this delightful house is filled with wistfulness and optimism.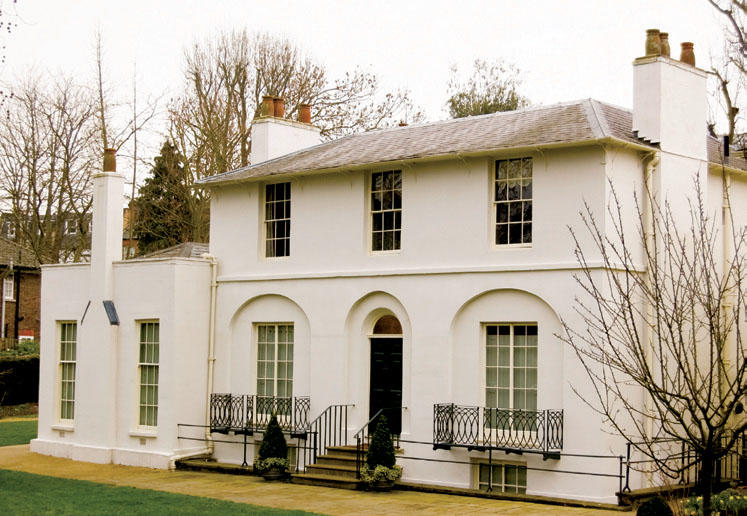 10
Thus is it ever with literary London. From unknown Romans to the likes of J.K. Rowling, Zadie Smith and Peter Ackroyd, the city has always cherished—and needed—its writers.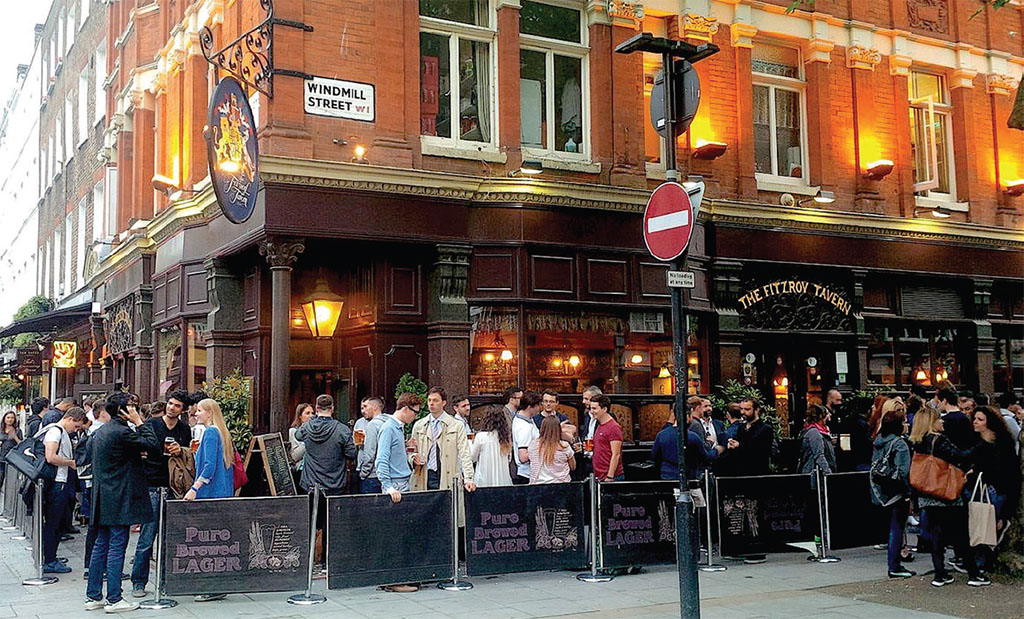 10
CONTACTS

Rose Playhouse
roseplayhouse.org.uk
The Curtain Theatre
thestageshoreditch.com/archaeology
Shakespeare's Globe
shakespearesglobe.com
Charles Dickens Museum
dickensmuseum.com
Sherlock Holmes Museum
sherlock-holmes.co.uk
Sherlock Holmes Pub
sherlockholmes-stjames.co.uk
Keats House
cityoflondon.gov.uk/things-to-do/keats-house/Pages/default.aspx