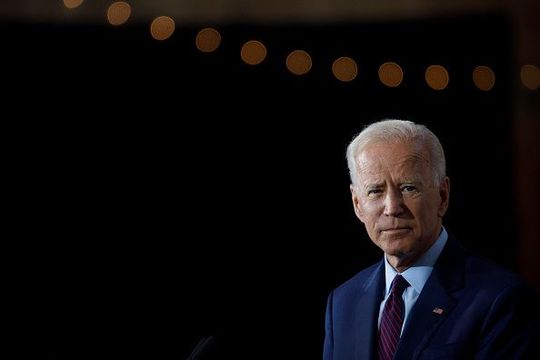 News has emerged stating that the newly-elected American President will be taking a trip across the pond
The pandemic has meant that many of the traditional diplomatic visits we see held between heads of state and world leaders have had to be put on hold.
In normal times, it is expected that the American President will take several trips to Europe over the course of a year to meet with world leaders and dignitaries.
As we know, the pandemic has put this on hold, with meetings being held over Zoom all year. Now, as the vaccine rollout throughout the United States and the United Kingdom has been ramped up, news has emerged that details how Joe Biden will be visiting Queen Elizabeth this summer.
Her Majesty is getting ready to meet her 13th occupant of the White House, President Joe Biden and his wife, first lady Jill Biden, at Windsor Castle this coming Sunday. The Bidens will be in the United Kingdom to attend the G7 Summit, which is being held in Cornwall this year.
Jen Psaki, the President's press secretary, said "Who among us wouldn't want to meet the queen? … They issued, of course, a graceful invitation, which he certainly accepted. He's looking forward to seeing her with Dr. Biden as well."
Biden is yet to make a trip overseas during his relatively short tenure so far. It is safe to say that there has been an abundance of national issues closer to home that the President has had to combat before setting his sights elsewhere.
Queen Elizabeth has held five State Dinners at the White House – more than any other monarch or head of state according to the White House Historical Association.
Biden's visit to Windsor Castle will not officially be considered a state visit, so Queen Elizabeth can expect a relatively formal affair.
Jill Biden will also have a busy schedule over the week, meeting with several charity groups, and several organizations dedicated to UK army veterans.
President Joe Biden will become the 13th U.S. president to meet Queen Elizabeth during her record-breaking reign, and it will be her first such major engagement since the death of her husband Prince Philip in April https://t.co/ZIjvUXQFmm

— Reuters (@Reuters) June 3, 2021
President Joe Biden will become the 13th U.S. president to meet Queen Elizabeth during her record-breaking reign, and it will be her first such major engagement since the death of her husband Prince Philip in April https://t.co/ZIjvUXQFmm

— Reuters (@Reuters) June 3, 2021