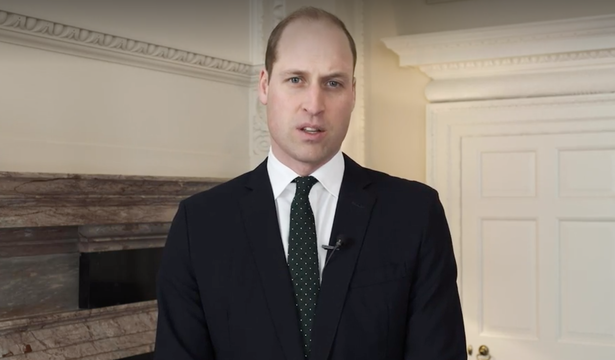 The Duke of Cambridge, Prince William, was the first of the British Royal Family to address the nation amid the Coronavirus pandemic. 
Prince William, the Duke of Cambridge, addressed the British nation calling on Britons to "pull together" and "overcome the challenge" that coronavirus currently poses the nation and the world. 
William, a former emergency pilot, knows what it is to work on the frontline and understands the challenges emergency staff in Britain and around the world are facing. 
Read more: Bad news for Princess Beatrice
Some media outlets are reporting that Prince William is the first of the Royal Family to address the nation shows that he's taking his first steps to take on the role of King of Britain. 
Prince William said "Whenever and wherever adversity strikes, the people of the UK have a unique ability to pull together.
"The way that local communities support those affected shows the very best of our values and human nature."
The @NatEmergTrust has launched an appeal to raise funds to help local charities support individuals suffering hardship as a result of the coronavirus outbreak.

Find out more https://t.co/aWvQCNUvdD pic.twitter.com/YaftXRtiWW

— Kensington Palace (@KensingtonRoyal) March 18, 2020
On Wednesday, the Duke of Cambridge said that he had "dreaded the day" that Britain's National Emergencies Trust would be needed. The trust was launched last year to help those who are affected in an emergency.
Speaking on behalf of The National Emergencies Trust, which is in partnership with the British Red Cross, William said: "I said at its launch last year that I dreaded the day when it would be needed." 
He added "Sadly, with the outbreak of COVID-19, that day has come faster than any of us would have hoped.
"But now, more than ever, I am grateful that The National Emergencies Trust exists. It will ensure that support reaches those across the UK who need it most, as quickly and efficiently as possible.
"And it will help to ensure that all our efforts to overcome this challenge are channeled in the best possible way."
Read more: Prince George is doing his bit to fight coronavirus