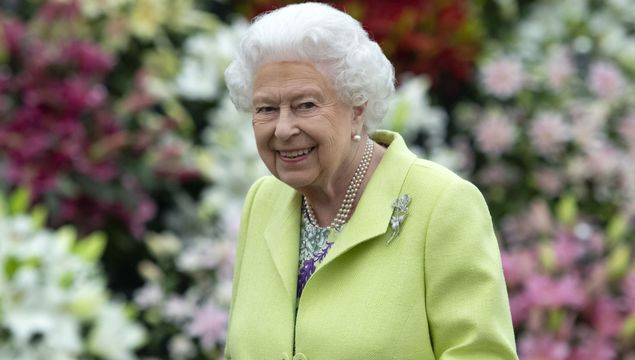 As Her Majesty Queen Elizabeth and Prince Philip, have self-isolated to Windsor Castle, to weather the Coronavirus COVID-19 outbreak, she sent a message of support to her people. 
Queen Elizabeth II (93) and her husband Prince Philip (98) have left Buckingham Palace in London central for Windsor Castle in Berkshire. It's expected that they will remain there until Easter.
Read more: Prince William shows King-like reassurance in COVID-19 address
Before Queen Elizabeth left for Windsor she released the following statement:
"As Philip and I arrive at Windsor today, we know that many individuals and families across the United Kingdom, and around the world, are entering a period of great concern and uncertainty.
"We are all being advised to change our normal routines and regular patterns of life for the greater good of the communities we live in and, in particular, to protect the most vulnerable within them.
"At times such as these, I am reminded that our nation's history has been forged by people and communities coming together to work as one, concentrating our combined efforts with a focus on the common goal.
"We are enormously thankful for the expertise and commitment of our scientists, medical practitioners, and emergency and public services; but now more than any time in our recent
past, we all have a vitally important part to play as individuals - today and in the coming days, weeks and months.
"Many of us will need to find new ways of staying in touch with each other and making sure that loved ones are safe. I am certain we are up to that challenge. You can be assured that my family and I stand ready to play our part."
Read more: Bad news for Princess Beatrice
The Queen is not the only one who's been affected by the COVID-19 outbreak. Harry announced that the Invictus Games 2020 (the competition for wounded warriors) scheduled for May in The Hague, will be postponed until May or June 2021.
Harry and Meghan are now living with their 10-month-old son, Archie, in Canada, which shares a nearly 4,000-mile border with the United States. 
On Wednesday Kennington Palace also announced that Prince George (6) and Princess Charlotte (4), the children of Prince William and Duchess Kate, are learning at home since their school has been closed due to the coronavirus. 
Read more: Your Royal self-isolation guide: What are Queen Elizabeth's hobbies?