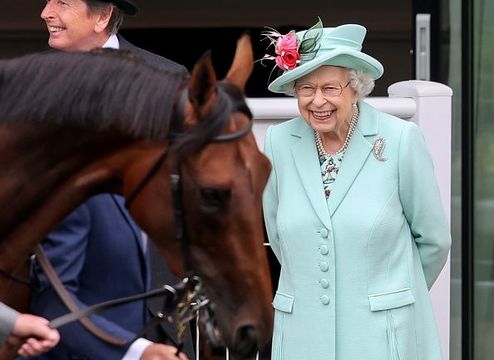 Queen Elizabeth has returned to the Royal Ascot racecourse
One of the biggest events in the Royal Calendar is the races at Royal Ascot. 
Due to the pandemic, the races had to be severely curtailed last year. This year, thankfully, the restrictions were not as strict, and Queen Elizabeth was able to attend.
Queen Elizabeth attended the final day of races which was held this weekend on Saturday.
Now 95-years-old, Queen Elizabeth is an owner of a racehorse and a keen fan of the sport. Throughout her reign, she has always attended Royal Ascot apart from last year.
Queen Elizabeth was applauded by the crowd as she arrived to cheer on four horses she owns that were racing on Saturday. She smiled broadly as she inspected one of her horses, Reach for the Moon after it finished a close second.
Every year Royal Ascot is an opportunity for punters to get out to the racecourse to see who can dress the best. Fancy suits and extravagant hats are the norm. 
Protesters from the environmental group Extinction Rebellion unfurled a banner reading "Racing to Extinction" at the racecourse on Saturday. The group said four women glued themselves to their banner and chained themselves to the fence in a protest intended to be seen by the queen. She was not believed to be close to the protestors at the time.
Royal Ascot: Queen waves to the crowd as she arrives to cheer on four of her horses https://t.co/5e6aAmoCFw

— Sky News (@SkyNews) June 19, 2021
Queen Elizabeth appeared to be in great spirits while at the races. She could be seen laughing and joking while enjoying all of the festivities.
While none of the Queen's horses managed to finish first, they did finish 2nd and 3rd respectively on the day.
🏆👑 The highs and lows of Royal Ascot - Oisin Murphy has had a rollercoaster week but it ended with meeting the returning Queen and winning the top jockey award!

👏 @oismurphy pic.twitter.com/7F3Ojf3AA2

— Sporting Life (@SportingLife) June 19, 2021