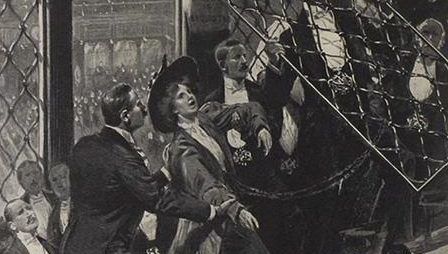 What was the grille and what role did it play during the suffrage movement? 
The Grille in the House of Commons Ladies' Gallery had always been unpopular and during the 'Suffragette Years' was the focus of much anger. For behind the grille women had only a distorted view of proceedings. 
Read more:  History of UK Suffrage - The Ventilator 
The most famous protest in the Ladies' Gallery took place on 28th October 1908, when suffragettes from the Women's Freedom League carried out a number of protests in and around Parliament and some men shouted slogans from the public gallery (women were not admitted to this gallery). Several women demonstrated in St Stephen's Hall and  Muriel Matters and Helen Fox chained themselves to the grille in the Ladies' Gallery, shouting: "We have been behind this insulting grille too long!'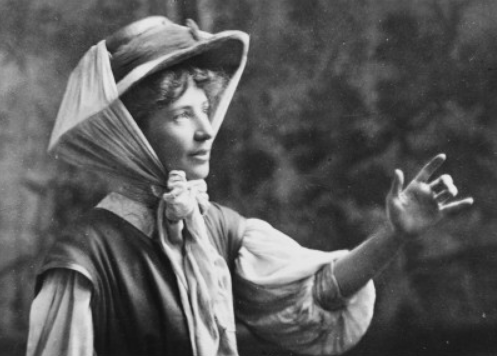 2
Violet Tillard thrust a banner through the grille and lowered it down into the chamber. The authorities were unable to get the suffragettes off the grille, which had to be removed from the window. They were taken to a Committee Room still attached to the grille, where the chains were filed through.
Find out more about the history of UK Suffrage
Join Mari Takayanagi, senior archivist at the Houses of Parliament, and Melanie Unwin, deputy curator of the art collection of parliament as they take us behind the scenes of the suffrage movement in the UK. 
Not all of the suffragettes were well-to-do women with lovely dresses and hats? Not so. Alice Hawkins, a shoe machinist showcases the difficult challenges faced by working-class women. The podcast ends with the dashing Countess Markievicz from Dublin, the first woman elected to Parliament in 1918.
Listen to the podcast:
Read more: How many of these famous British women through history do you know?
* Originally published in July 2018.