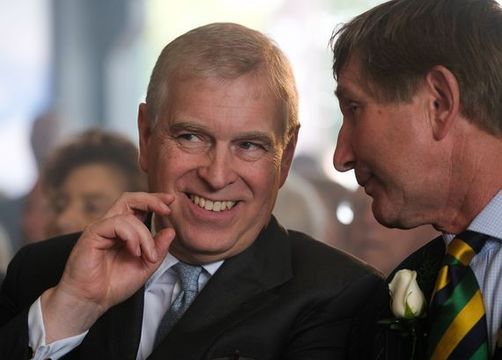 Prince Andrew, the Duke of York, has released a statement relating to his relationship with sex offender Jeffrey Epstein
The Duke of York has had a nightmare of a year. Once beloved by many and viewed as Queen Elizabeth's favorite child, Prince Andrew has completely fallen from grace, and has been totally stripped of his Royal duties due to his relationship with Jeffrey Epstein.
When the Duke's relationship with Epstein became public knowledge, pressure mounted to a point that Prince Andrew clearly felt the need to speak out and address the situation. This culminated in a disastrous BBC Newsnight interview that quickly became a viral sensation and left Andrew with egg on his face.
Read more: Happy Birthday Prince Philip!
Andrew made several calamitous statements that drew extreme ridicule from the British press and public. His controversial interview would lead to him being stripped of all Royal duties, and it has been clear that the Royal Family would prefer for Andrew to stay out of the public eye.
Now, however, it appears that Andrew feels he must speak out to defend his name amid the ongoing Department of Justice investigation into the crimes committed by Epstein and his cohorts.
According to the DOJ, the Duke of York has 'sought to falsely portray himself' as willing and able to co-operate with the investigation.
Geoffrey Berman, who is the lead attorney in the investigation, says that Prince Andrew 'has repeatedly declined our request' for an interview and it appears that that won't change any time soon.
 Andrew's response 
The Duke of York chose this week to break his silence on the issue and speak out to defend himself. Through his representatives, Prince Andrew has accused the DOJ of breaching confidentiality rules, and of lying about his refusal to co-operate.
Prince Andrew's lawyers claim that they had been promised that any dealings between the Duke and the DOJ would remain confidential. They said 'We were given an unequivocal assurance that our discussions and the interview process would remain confidential. Unfortunately, the DOJ has reacted to the first two offers by breaching their own confidentiality rules and claiming that the duke has offered zero co-operation. In doing so, they are perhaps seeking publicity rather than accepting the assistance proffered.'
Read more: The history of Buckingham Palace
Mr. Berman fired back at this statement, claiming 'Today, Prince Andrew yet again sought to falsely portray himself to the public as eager and willing to co-operate with an ongoing federal criminal investigation into sex trafficking and related offences committed by Jeffrey Epstein and his associates.'
This whole affair has seemingly turned into a war of words in the public sphere. No doubt Queen Elizabeth will be unhappy with this - especially considering its Prince Philip's birthday!
Time will tell as to whether or not Andrew will be brought before a court, but this is most definitely bad news for the Royal Family.