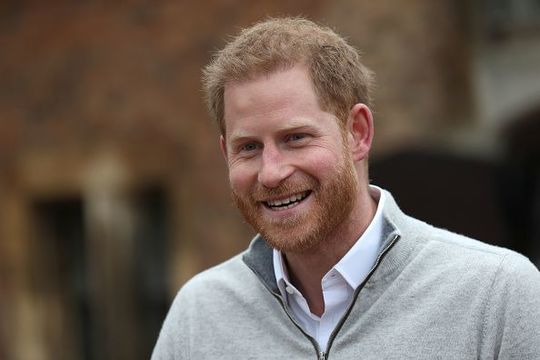 Prince Harry has spoken out about the Invictus Games, and how Covid-19 is affecting them
Every year, one of the most important events of the Royal calendar is the Invictus Games. The event was created by Prince Harry in September 2014, and gives sick, wounded, and injured armed service members the chance to compete in their chosen sport.
This year's games were set to be held in The Hague, Netherlands, from the 9th May to the 16th. The games were guaranteed to showcase some fierce competition, and the tournament this year was set to be the biggest to date so far.
Read more: Queen Elizabeth...As a mechanic?
Unfortunately, due to the coronavirus pandemic, the games this year have been postponed, and will instead be held in 2021. 
This means that the years 2021 amd 2022 will both see an Invictus Games (normally a bi-annual event).
Last Saturday what marked what would have been the opening ceremony of the Invictus Games. In a surprise move, Prince Harry shared a video on Saturday evening, commemorating the opening ceremony that never was, as well as shedding some light on what is in plan for the future.
The Duke of Sussex spoke about how life had 'changed dramatically'  in the wake of the Covid-19 crisis, and thanked everyone involved with the Invictus Games for their tireless work in the face of a global pandemic.
Harry filmed this message from the comfort of his Los Angeles home, and touched on the poignancy of the weekend's VE Day celebrations. He said 'As we commemorate VE Day this weekend and pay tribute to the service and sacrifice of the entire Second World War generation, we should also have been gathering together in the Netherlands to kick start The Invictus Games 2020 in The Hague'.
Harry urged everyone watching to remain staying at home to save lives and take pressure off the NHS, and shed some light on some of the virutal events that will be taking places instead of the games.
Harry said
'Throughout this week we will be seeing and hearing from many Invictus competitors; their experience and resilience in dealing with mental health challenges is something we could all learn lessons from. Alongside all the virtual activity from the team in The Hague, I'm delighted that The Invictus Games Foundation will be hosting a virtual conference with international speakers and participants sharing their thoughts and experience of resilience and why the Invictus spirit is so important.'



Have a look at the full clip below, and stay tuned to BHT for all Royal updates
Marking what would have been the Opening Ceremony for the @InvictusGamesNL, our Patron The Duke of Sussex shares his best wishes to supporters and competitors, and outlines plans this week to bring The Hague home to you: pic.twitter.com/HLRnzCk9cu

— Invictus Games Foundation (@WeAreInvictus) May 9, 2020