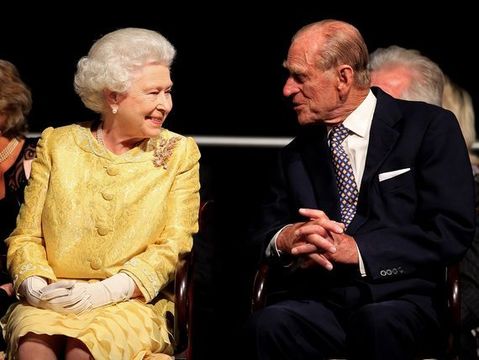 Have you seen these pictures of Queen Elizabeth as a mechanic?
Today marks the 75th Anniversary of VE Day. VE Day marks the date of Nazi Germany's formal surrender in WW2. After 6 years of brutal combat, Adolf Hitler had killed himself and the war had come to a close.
The effects of WW2 were understandably huge on Great Britain, and were still strongly felt in the country for over a decade after the fighting had ceased.
Read more: The Cornish Pasty
Now, at 3pm on the 8th of May every year, a moment of silence is observed across the whole of the United Kngdom to honor the brave soldiers who lost their lives fighting in WW2.
While usually a ceremony is held to mark the day across Europe, this year will of course be different due to the coronavirus lockdown. Having said that, Queen Elizabeth is set to address the nation by video later in the day.
To mark the date, the Duke and Duchess of Cambridge paid tribute to Queen Elizabeth in an Instagram post shared to their page.
The @kensingtonroyal Instagram page shared a series of photos taken from the original VE Day.
These photos are a look into the celebrations that were held in London on the day the fighting stopped, and offer up some fantastic insight into just what the day was like.
Queen Elizabeth and her sister Margaret were in London for the celebrations, and joined the joyous crowd in the city. Unthinkable!
The Cambridges shed some light on the situation in their captin 'When the guns fell silent on this day in 1945, Princess Elizabeth and her sister Princess Margaret joined the jubilant crowds in central London - the future Queen attempted to stay anonymous during the celebrations by pulling her cap down over her eyes.'
Can you imagine this happening today? One thinks it may be a little bit difficult to remain anonymous.
One of the photos shows Queen Elizabeth smiling as she sits a car. Did you know Queen Elizabeth trained as a mechanic? Neither did we!
Have a look at the images below, courtesy of the @kensingtonroyal Instagram page