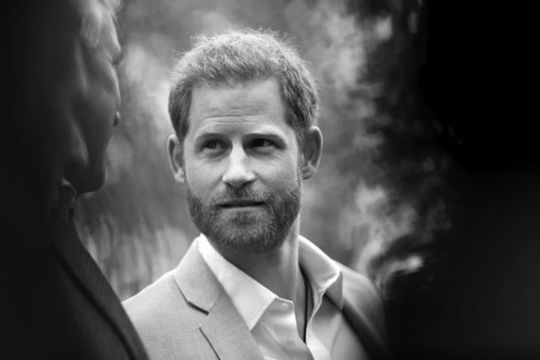 Prince Harry has shared a heartfelt video on what would have been his mother's 59th birthday
The 1st of July marks the late Princess Diana's birthday. The late mother of Prince William and Prince Harry would have turned 59 this year, and yesterday was filled with heartfelt tributes to Lady Diana.
On what is surely an emotional day for Harry regardless of the distance since the death of his mother, the former Duke of Sussex shared a video for his mother's legacy charity, the Diana Awards. 
Read more: Queen Elizabeth's secret hand signals
The charity encourages young people to do all they can to affect positive change in the world. This year, due to the coronavirus pandemic, the awards were held virtually. Prince Harry's video will have taken many of the attendees by surprise. 
In the clip, filmed from Harry's new home in Los Angeles, he speaks about the issues of race that are currently dividing society, particularly in the United States. Harry spoke about the discomfort caused by this ongoing issue and seemed genuinely sorry that we don't yet live in a fair and just society when it comes to race.
In his speech, Harry had this to say; 
''My wife [Meghan Markle] said recently that our generation and the ones before us haven't done enough to right the wrongs of the past. I too am sorry - sorry that we haven't got the world to a place you deserve it to be. Institutional racism has no place in our societies, yet it is still endemic, unconscious bias must be acknowledged without blame to create a better world for all of you.''
Clearly, this is an issue that is close to Prince Harry's heart. Having witnessed first hand the problems his wife has faced with racism in the British media, there is no doubt that the Sussex's will continue to battle racism everywhere they can. 
Read more: Top tips to know before you visit Britain
Harry's message was aimed at the young people involved with the awards and spoke about his mother's legacy.
''I know that my mother has been an inspiration to many of you, and I can assure you she would have been fighting your corner. Like many of you she didn't take the easy route or the popular one or the comfortable one. But she stood for something and she stood up for people who needed it.''
Despite speaking on the current injustices across the globe, Harry's message still delivered some hope.
''I see the greatest hope in people like you, and I'm confident about the world's future and its ability to heal because it is in your hands.''
Systemic racism is an issue that won't simply go away overnight. No doubt there will be more to come from Harry and Meghan on this.
Have a look at the clip below, courtesy of The Royal Family Channel on YouTube