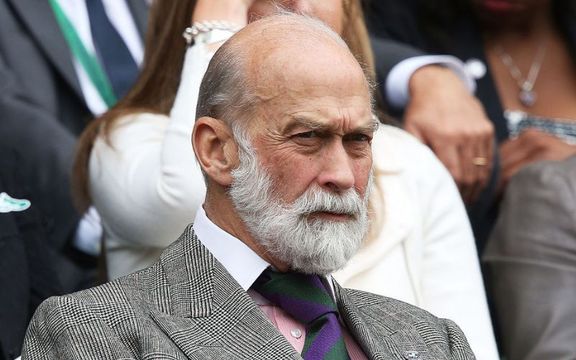 Happy 81st birthday to Prince Michael of Kent!
Prince Michael of Kent, a prominent member of the British royal family, has had a remarkable life intertwined with the reign of the late Queen Elizabeth II. Known for his dedication to public service and his extensive philanthropic efforts, Prince Michael has left a lasting legacy that extends far beyond his royal lineage.
Early Life and Royal Heritage
Prince Michael George Charles Franklin of Kent was born on July 4, 1942, in Iver, Buckinghamshire, England. He is the grandson of King George V and Queen Mary, and his father, Prince George, Duke of Kent, was a younger brother of King George VI. Growing up within the royal family, Prince Michael was well aware of the expectations and responsibilities that came with his heritage.
Education and Military Service
Like many members of the royal family, Prince Michael received a comprehensive education. He attended Sunningdale School and then went on to Eton College. After completing his education, Prince Michael joined the Royal Military Academy Sandhurst, where he trained as an officer in the British Army. He later served in Germany, Hong Kong, and Cyprus.
Relationship with Queen Elizabeth II
Prince Michael's relationship with his late cousin, Queen Elizabeth II, has been a significant part of his life. Although not a direct line to the throne, his close connection with the Queen has allowed him to participate in various royal events and engagements. Prince Michael and his wife, Princess Michael of Kent, have attended numerous state functions, representing the royal family both at home and abroad.
Life's Work and Philanthropy
Prince Michael of Kent's true passion lies in his commitment to public service and philanthropy. He has dedicated much of his life to supporting charitable causes, particularly in the fields of healthcare, education, and culture. Prince Michael is the patron or president of numerous organizations, including the British Red Cross, the Royal National Lifeboat Institution, and the Heritage of London Trust. His tireless efforts to raise awareness and funds have made a significant impact on these causes.
Legacy and Impact
Prince Michael's legacy extends beyond his royal status. His commitment to public service and philanthropy has inspired others to get involved in charitable work and make a positive difference in their communities. Throughout his life, Prince Michael has used his position to advocate for causes close to his heart and has actively worked to improve the lives of others. His dedication and tireless efforts have earned him respect and admiration from both the public and his fellow royals.
Conclusion
Prince Michael of Kent's life story is one of royal heritage, dedicated service, and unwavering commitment to philanthropy. His close relationship with Queen Elizabeth II has allowed him to carry out royal duties while simultaneously pursuing his own charitable endeavors. Prince Michael's legacy will be remembered for his contributions to numerous charitable organizations and his unwavering commitment to making a positive impact on society. As a prominent figure within the British royal family, he has left an indelible mark on the world, inspiring others to follow in his footsteps and serve their communities with passion and dedication.