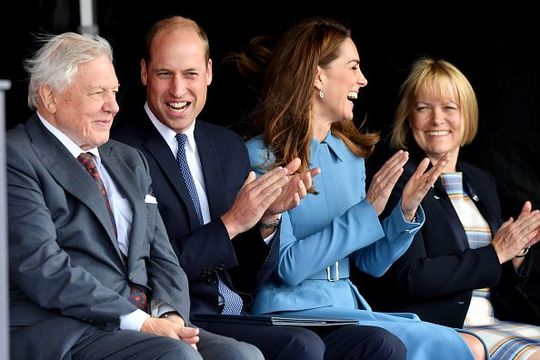 Prince William has joined forces with David Attenborough
Prince William has linked up with renowned broadcaster and naturalist David Attenborough, who just had a Skype call with his children this week!
The Duke of Cambridge has partnered with Attenborough to launch a new environmental award Thursday, the Earthshot Prize, which has grand ambitions to "incentivize change and help to repair our planet over the next 10 years."
Read more: Is this Queen Elizabeth's secret to good health?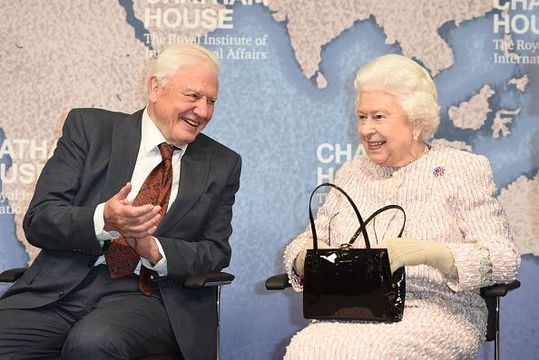 2
The prize came to fruition as a means to pay homage to the Moonshot challenge that President John F Kennedy set for the US in 1961 to put a man on the moon by the end of the decade.
Prince William has been invested in protecting the environment for most of his career as a working Royal and has stressed that the same resources that have been used to fight the coronavirus pandemic must be used to protect the environment.
"According to the experts, it really is the point of no return," he told Sky News. "We have 10 years to fundamentally fix our planet."
"We very much hope that even if we can't necessarily change the world in ten years' time just from the prize alone, what we do hope is that, just like the Moonshot landings where they developed cat scanners, X-ray machines, breathing apparatus, stuff like that I think has been really, really important to come out of that," William said.
The first five Earthshots will be focused on restoring nature, clean air, reviving oceans, building a waste-free world and fixing the climate.
Attenborough also spoke about the importance of acting quickly in order to address environmental issues. He said "Suddenly there are real dangers that there may be a tipping point in which the icecaps of the North Pole begin to melt, which it's doing already," he told BBC radio. "It's a matter of great urgency now."
Clearly, this is a cause that both Attenborough and the Duke of Cambridge feel passionate about. Watch this space!