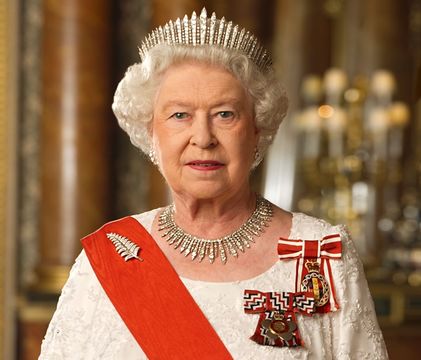 She's been on the throne for 70 years, but what is the secret to Queen Elizabeth II's good health? Could it be her daily glass of Champagne?
Most people retire in their mid-60s, after 50+ years spent working, yet Queen Elizabeth II is a 93-year-old woman who has been a reigning monarch for 70 years. So how does she stay healthy?
Well, according to the Queen's cousin Margaret Rhodes, HRH likes to have a glass of Champagne with her evening meal. While we don't know what brand she prefers, it's likely to be one of the eight brands that have a Royal Warrant, including Bollinger, Lanson, Moet & Chandon, Veuve Cliquot, Laurent Perrier, Krug. 
The Queen is also partial to a tipped at lunchtime too, according to her former chef Darren McGrady, who says Her Majesty enjoys a gin and Dubonnet (a sweet wine-based aperitif) with a slice of lemon and a "lot of ice" shortly before lunch. 
While experts say drinking more than 14 units of alcohol a week is bad for your health, we say if it's good enough for Queen Elizabeth, then it's good enough for us. 
* Originally published in March 2019.