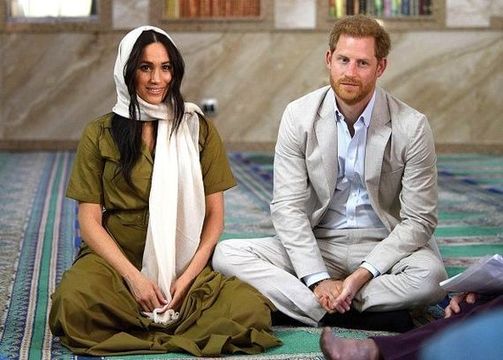 Royal insiders have spoken out about Harry and Meghan's time with the Royal Family
Palace insiders have been speaking about Harry and Meghan. The controversial couple has attracted headlines this year for their very public and painful exit from the Royal Family, sparking outrage from many in the Royal sphere.
According to the palace insiders, Harry and Meghan have 'burned their bridges' with the Royal Family, and won't be making a return anytime soon.
Read more: Queen Elizabeth's new portrait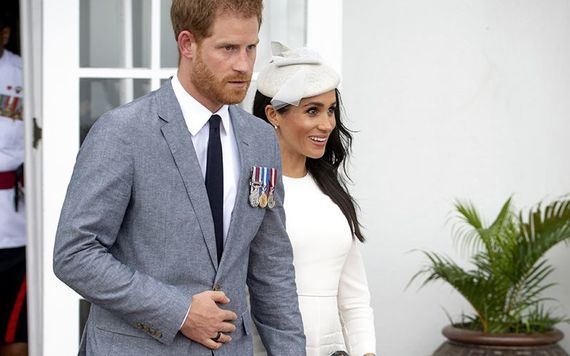 2
Allegations have emerged that claim that Harry and Meghan even collaborated with the creators of 'Finding Freedom', a book written about their high-profile exit from the family.
Omid Scobie, one of the authors of the book, is a well-known associate of Meghan, so Royal commentators have suggested that it is 'very naive' for the Sussex's to claim that they had no hand in the book's creation. 
One source said 'The bridges are well and truly burned. Harry and Meghan's time as part of the team is done and dusted. In fact, I'd be amazed if you could find anyone here who would want to work for the Sussexes if they wanted to return to the fold. Their whole attitude was always incredibly self-serving and now it's been laid bare for all to see'
Clearly, Harry and Meghan have ruffled some feathers both in the media and the Royal Family itself.
After making their ill-fated announcement, the pair announced that they would be reviewing their decision to leave the family after 12 months. However, with how the year has gone so far, palace insiders suggest that there may not be much of a welcoming back party should Harry and Meghan wish to return. They said 'Even when the time comes for the review, as promised, there will be no welcome back party, not that it appears they would want it.'
Harry and Meghan's actions have no doubt angered many. There has been an alleged 'lack of remorse' for the pain caused by their exit, and many have criticized the Sussex's for their actions during the pandemic. One insider said 'While the rest of the family have been busy putting their time into good causes and adapting their roles amid the coronavirus outbreak, Harry and Meghan have fast become a complete sideshow.'
What do you think? Have Harry and Meghan burned their bridges with the Royal Family completely? Or could there be a way back for the Sussex's? 
Let us know!