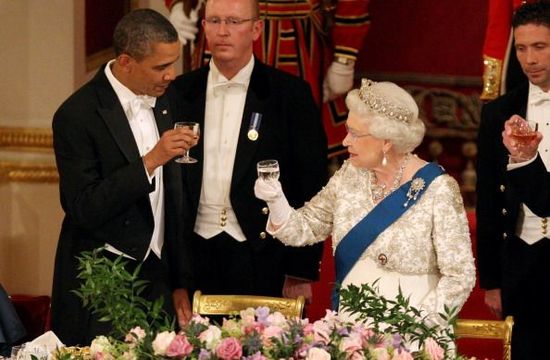 As you can imagine, Queen Elizabeth regularly meets with world leaders and politicians
But, according to one Royal commentator, there was one politician who managed to stand out from the rest and really captured Her Majesty's heart.
The United Kingdom and the USA have always enjoyed a 'special relationship'. This has meant that over the years, American presidents have spent time with the Royal Family at events and receptions. Queen Elizabeth has met every American president in her time as Queen.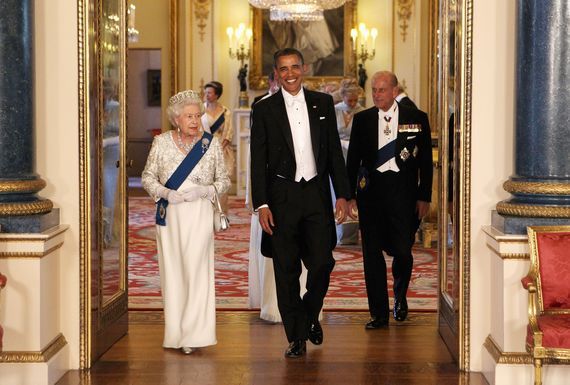 2
Who was it?
It was in fact the 44th president, Barack Obama, who left such a strong impression on Queen Elizabeth. 
Her Majesty enjoyed Obama's company so much that she even requested that he keep coming to visit - despite not being president!
According to Tom Quinn, a Royal author, Obama and the Queen got on so well that he influenced her view on America as a whole.
He had this to say; 'The Queen has a soft spot for Americans after meeting Barack Obama who she completely fell in love with – so much so that she has frequently asked her courtiers if they could arrange for him to come to Britain now he is no longer president.'
Over their 8 years spent in the White House, Barack and Michelle Obama visited Buckingham Palace 3 times. It seems, however, that if Queen Elizabeth could have had her way it would have been more!
Everyone remembers Michelle Obama's faux pas when she first visited Buckingham Palace in 2009. The First Lady placed her hand over the Queen's shoulder in a move that was highly criticized by the British press at the time.
Of course, Queen Elizabeth didn't seem to mind too much, as she and Michelle appeared to hit it off from there on in.
Queen Elizabeth was also reportedly quite friendly with the Eisenhowers, but it is clear to see that the Obamas certainly left the biggest mark on Her Majesty.