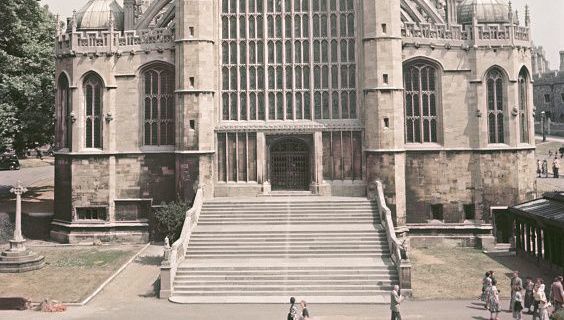 St. George's Chapel is one of the most iconic of its kind, and regularly plays host to members of the Royal Family.
Now, thanks to British Pathe, we have access to footage that shows the Royals coming out of the church in 1967.
Queen Elizabeth, Prince Philip, Prince Charles and the rest of the family can be seen marching down the steps of the church, while they speak to a priest. 
Read more: Does Queen Elizabeth watch The Crown?
Prince Charles and Princess Anne can be seen chatting between themselves. This footage is taken from Christmas Day. 
We then see the family jumping into some incredible looking vintage cars, before setting off to enjoy the rest of the festivities.
Have a look at the footage below, courtesy of British Pathe
Read more: The weird and wonderful Suffolk coast