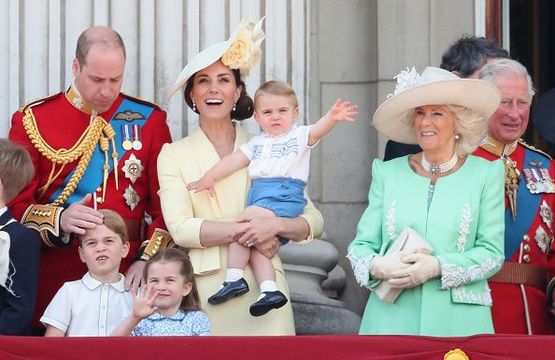 Prince Louis celebrates his 2nd brithday today, the 23rd April
The Duke and Duchess of Cambridge have shared some brand new pictures of Prince Louis, to celebrate his 2nd birthday.
The pictures, taken by Kate, who clearly has some talent behind the camera, show Louis joinging children all over the UK in creating pictures of rainbows as a symbol of hope for everyone struggling during the coronavirus pandemic.
Kate and William have been doing everything they can to spread a positive message throughout the pandemic. Whether it's Zoom calling with NHS workers, or sharing these lovely pictures of Louis, the Cambridges have ensured that their corner of the internet has been a positive one.
Read more: Rare footage of Queen Elizabeth
The Cambrdges joked about the difference between Instagram and reality in one of their photos of Louis. Prince George even makes an appearance.
Instagram Vs Reality

Thank you for your lovely messages on Prince Louis's second birthday . pic.twitter.com/42IauvVpEB

— Kensington Palace (@KensingtonRoyal) April 23, 2020
Kate and William made sure to thank everyone for their kind messages.
While schools are closed, no doubt William and Kate have their hands full with their 3 children. Speaking earlier this month, Kate said 'It's great, there are so many great tips online and fun activities that you can do with the children so it hasn't been all hardcore.'
The Cambridges also shared this photo, showcasing some of Louis' handiwork.
Sharing a sneak peek of Prince Louis's handiwork ahead of his second birthday!

We are pleased to share images ahead of Prince Louis's second birthday tomorrow, taken by The Duchess this April. pic.twitter.com/HLm5tXVYHy

— Kensington Palace (@KensingtonRoyal) April 22, 2020
Happy birthday Louis!