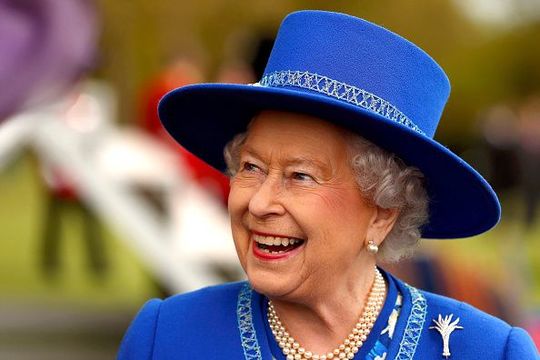 This rare footage of Queen Elizabeth as a child is amazing
Yesterday, April 21st, marked Queen Elizabeth's 94th birthday.
It was an unusual day due to the ongoing situation with Covid-19 around the world. Her Majesty was unable to spend the day with family and friends, and instead had to turn to zoom calls in order to speak with the rest of the Royal Family.
Read more: Prince Philip steps out of retirement
The day was filled with tributes to the Queen. She is one of the longest serving monarch's we've ever seen, and has re-defined what it means to be Queen.
For the Queen's birthday, the Royal Family Twitter account shared a never-before-seen home video of Queen Elizabeth as a child.
In the footage, courtesy of the Royal Collection Trust, we can see Queen Elizabeth (who was Princess Elizabeth at the time) playing with a yong Princess Margaret. Queen Elizabeth can be saying playing in the garden and horseriding in this incredible black and white footage.
Have a look below
Thank you for your messages today, on The Queen's 94th birthday. 

 In this private footage from @RCT, we see The Queen, then Princess Elizabeth, with her family, including her younger sister Princess Margaret. pic.twitter.com/T5IUS8MmQj

— The Royal Family (@RoyalFamily) April 21, 2020
The @royalfamily account also shared some lovely photos of Queen Elizabeth over the years, and shared some information regarding the work that Queen Elizabeth carries out. After outlining everything that Queen Elizabeth does in her work, they stressed the important role the Royal Family plays in supporting her; 
'The Queen carries out all of her duties against the backdrop of a full personal life which has seen her raise four children and welcome grandchildren, and now great-grandchildren to the Royal Family. The Duke of Edinburgh has been – in her own words – her 'strength and stay' during her reign, whilst other members of the Royal Family continue to offer vital support through their work in the UK and overseas.'
Head of the Commonwealth, Head of the Armed Forces, Head of State in 16 countries and the longest reigning Monarch in British History. Wife, mother, grandmother and great-grandmother.

Happy birthday, Your Majesty! ✨ pic.twitter.com/fusEVFsAJT

— The Royal Family (@RoyalFamily) April 21, 2020
Read more: Harry and Meghan send a message to the tabloid press