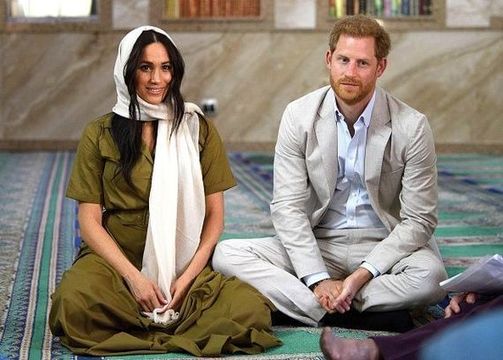 Some news has emerged about Harry and Meghan's plans for the new year
This week, news has emerged out of Buckingham Palace that details how Harry and Meghan may in fact be planning to make the trip over to London this June, to celebrate Queen Elizabeth's 95th birthday.
This year, the Queen's 95th birthday celebration is set to be the first major national celebration since the initial outbreak of COVID-19.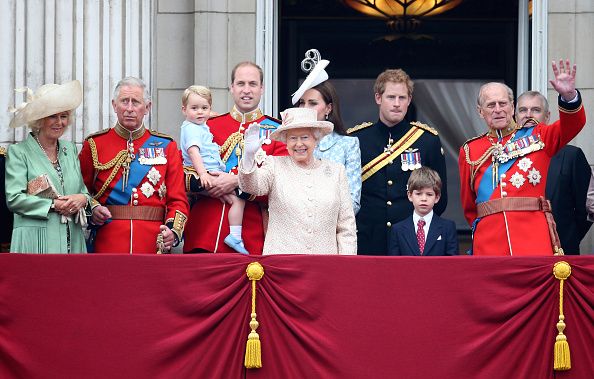 2
For the first time in history, last year's 'Trooping the Color' parade was not held at Buckingham Palace and instead was held at Windsor Castle. The ceremony was significantly reduced compared to its usual attendance numbers.
The military parade on June 12 marking the Queen's official birthday will fall two days after the Duke of Edinburgh's 100th birthday and is set to be the first public reunion of the royal family since "Megxit".
Sources close to the Royal Family have explained that while the event is considered 'official', it will also hopefully be somewhat of a family occasion. 
As we know, last year saw Harry and Meghan step down from the Royal Family, and chose to no longer use their Royal titles. 
They chose to stop performing their Royal duties and took steps to become fully financially independent.
Harry and Meghan's last public appearance here was at the Westminster Abbey Commonwealth service on March 9, an occasion that was overshadowed by visible tensions between the Cambridges and the Sussexes, who left for their new life in America soon afterward.
Speaking on the prospective ceremony, a Royal source said ''The current plan is for the Queen's birthday parade to go ahead in London as normal, with the acceptance that it may need to be adapted or scaled back depending on what guidelines are in force at the time. But the aspiration and the ultimate desire is to make it happen."
Of course, a decision will not be made on the parade until closer to the date. Should the pandemic continue to rage on as it has been, it is highly likely that the ceremony will not go ahead.
A socially-distanced ceremony is possible, but the family will no doubt want to celebrate the occasion on as large a scale as possible.
There does, however, remain a question about what to do with the Duke of York. Andrew disgraced the Royal Family with his antics in recent years, as well as his disastrous Newsnight interview. Andrew is yet to appear at any Royal events since the interview, but reports have emerged detailing his wish to do so in the future. Time will tell.