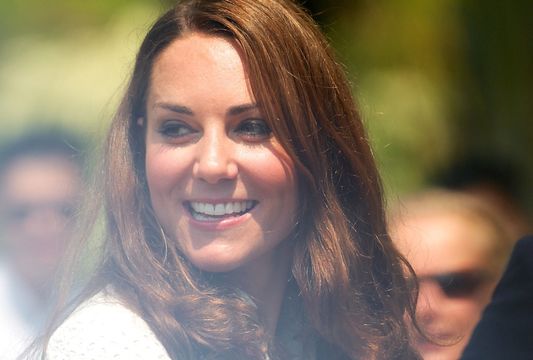 To celebrate Princess Kate's 8th wedding anniversary in 2019, Queen Elizabeth made her a Dame Grand Cross of the Royal Victorian Order - the highest honour she can bestow. But what exactly does it mean?
Well, awards under the Royal Victorian Order are made personally by the Queen or King, for services to the sovereign. Buckingham Palace made the announcement in April 2019.
Her Royal Highness The Duchess of Cambridge has been appointed Dame Grand Cross of the Royal Victorian Order, for services to the Sovereign.

— The Royal Family (@RoyalFamily) April 29, 2019
What is the Royal Victorian Order?
The order was started by Queen Victoria in 1896 so that she could personally reward people who had helped her as a monarch.
The highest class of the order is to be a Knight or Dame Grand Cross (GCVO), which is what Kate Middleton has now been awarded.
Other classes include Knight or Dame Commander (KCVO or DCVO), Commander (CVO), Lieutenant (LVO), and Member (MVO).
The two highest classes come with admission into knighthood if the awardee is not already a knight or a dame. This means they can be called sir or dame.
Once part of the Order, members are given a badge which is a Maltese cross surrounded by a blue ring and featuring a Tudor crown.
* Originally published in April 2019.