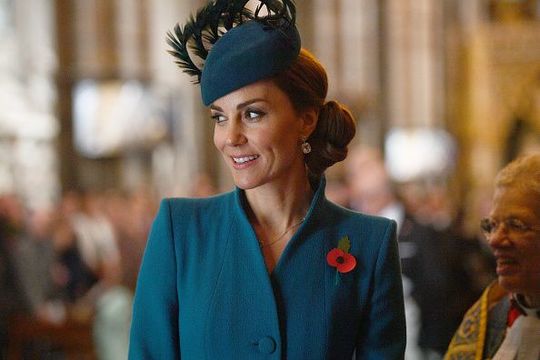 From the moment she stepped in front of the cameras with Prince William in 2010 to announce their engagement, Kate became an instant fashion icon.
Since then, her star power has only grown thanks to her youthful beauty, natural warmth, and increasingly sophisticated dress sense. Worldwide fame was, of course, inevitable after marrying into the House of Windsor. But the Princess of Wales has emerged a star in her own right—and much of that is due to her unmistakable style.
In December 2022, Kensington Palace announced that they will no longer disclose details of her outfits to the media going forward, with some believing this is due to the discussion of her clothes often taking focus away from her charitable duties and engagements. 
We take a look back on Princess Kate's fashion through the years:
For her first "official" appearance, Kate stunned in a royal blue Issa wrap dress, coordinated perfectly with her sapphire ring. The look was glamorous without being showy, appropriate without being dowdy and, quite simply, unforgettable. The company's website was inundated and the $535 piece sold out immediately.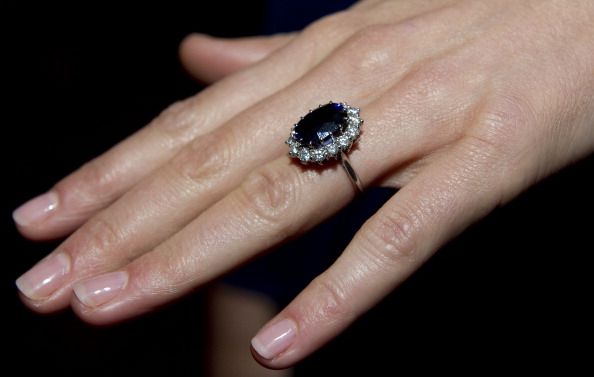 4
Kate's style
"Kate has done a brilliant job," says designer India Hicks, whose godfather is none other than King Charles. "She has been a great ambassador for British fashion. She wears [British] high street and luxury [designer] labels beautifully. She's an antidote to all the gloom and doom out there."
Though the future Queen of England has long been a fan of popular affordable labels like Zara and Topshop, as time has gone on Catherine has added several of the world's most luxurious designer brands to her wardrobe befitting her status.
Most of these labels are, as you might expect, British: Burberry, Alexander McQueen, Temperley  London and Erdem. But others, like Diane von Furstenberg (she is a huge fan of DvF's signature wrap dress) and Max Mara, are worn when the occasion calls for something modern and relatable. "She is such a beautiful young woman who is comfortable in her own skin," says von Furstenberg. "Everything she wears looks so modern and beautiful on her."
Charles Manning, style editor of cosmopolitan.com, says Catherine is very savvy in her fashion choices. "She dresses for the specific role she has. Catherine has a seemingly unwavering ability to assess a situation and dress accordingly."
From the very beginning, Catherine has understood the importance of decorum and appropriateness in dressing for her official royal duties. Like her mother-in-law before her, she has often used these occasions to pay tribute to her hosts.
She wore a dress by Canadian-born British designer Erdem Moralioglu on her first day of the royal tour in Ottawa and even managed to pull off a maple leaf-shaped hat on another appearance. She donned Hollywood favorite DvF during the royal California trip. On tour in Asia for the Queen's Diamond Jubilee, Catherine wore a colorful silk dress by Prabal Gurung, a designer born in Singapore.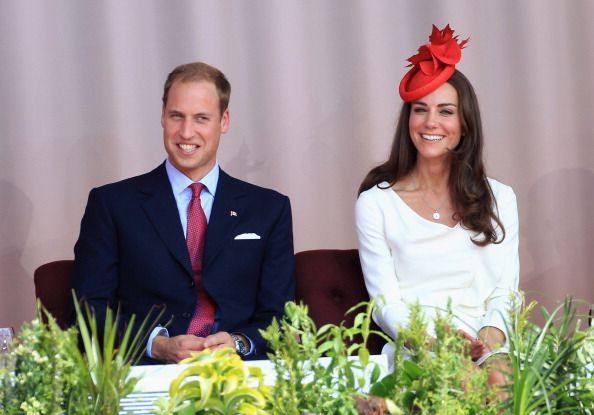 4
Kate's Christmas clobber
For what is arguably one of the most important annual events on the royal calendar, Christmas services on the Queen's country estate in Sandringham, Catherine tends to wisely downplay, so as to not outshine other members of the family. "Her style is very traditional," said Hicks of these holiday sartorial choices. But Kate still stands out in this crowd.
In a sea of fusty coats and fussy hats (Princesses Eugenie and Beatrice, we're talking to you!), her understated elegance sets her apart from her stylistically challenged in-laws.
This past Christmas, she received high marks in the British press for one of her most sophisticated holiday fashion choices ever: an evergreen Sportmax coat accessorized with a matching fascinator, chic crocodile belt and high black suede boots. "Her style is elegant and timeless," says Donna Karan.
"Someone in her position isn't able to make waves in fashion," says Manning of Catherine's tendency to gravitate towards the conservative. "Her look isn't about fashion. She sees clothes as a way to influence the discussion that is being had [about her]."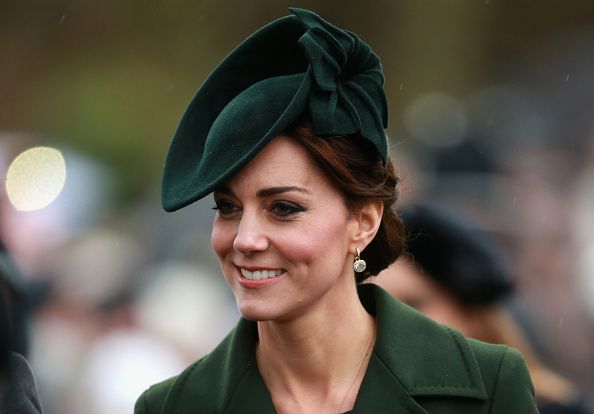 4
Kate's favorite brands
One of the messages that has always come across loud and clear is that Catherine believes in recycling—like most women living in these economically challenging times. She's extremely loyal to her favorite brands and has no problem wearing things over and over again.
She's worn her nude patent leather pumps by LK Bennett too many times to count. Her J Brand skinny jeans and Russell & Bromley rope espadrilles, the uniform of many a Sloane Ranger, have been her longtime go-to sporty look. "There is an accessibility to her look that makes her style easily understandable to a lot of people which is a big part of her appeal," says Manning.
While some stylistas argue Catherine hasn't taken enough fashion risks, it seems now, as she's settled into royal life and is the mother of two, she's trying slightly more dramatic looks.
Last fall, Catherine selected a flowing pale blue silk gown by Jenny Packham for the London premiere of Spectre. While the flowing, glamorous dress was appropriately modest in the front, the opening in the back of the gown revealed she was braless, which was enough to send the British tabloids into overdrive.
Kate's biggest risk 
Perhaps the most daring fashion choice Catherine has made was deciding to chop off several inches of her long chestnut tresses and adding bouncy bangs. Her longtime stylist Richard Ward has said the look "takes half the time to blow dry" and described it as a "practical style" for a mom "who has a busy life and is short on time."
Trading glamour gal luxe locks for new-mom practicality is just another reason to love her. Unlike celebrities who parade down red carpets in borrowed dresses selected by others, Kate never accepts free frocks, doesn't rely on stylists, and does her own makeup—even on her wedding day!
Still, says Manning, don't be fooled. The Duchess is not just like us. "People like to romanticize Kate's story. I wouldn't be surprised to learn she has known what she wanted from Day One. She's incredibly self-confident. She knew she had it in her to be Queen." And she knows how to dress the part royally.
* Originally published in June 2014. Updated in 2023.