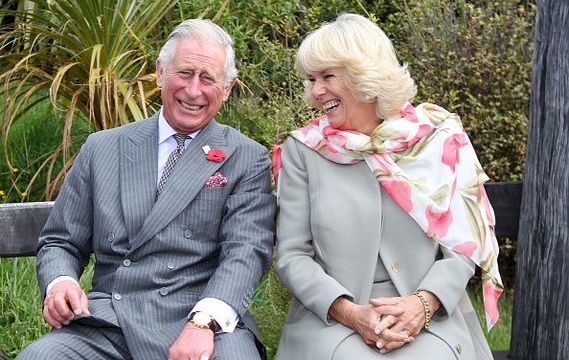 Plans are in place for Prince Charles's coronation
Prince Charles and his wife Camilla will be crowned side-by-side in a small-scale ceremony when the time is right, it has been revealed.
The news comes after it was revealed that it is the Queen's "sincere wish" that Camilla is crowned as Queen Consort when Charles takes the throne - the last time the honor was bestowed was in 1937 when the Queen's mother sat alongside King George VI.
Queen Elizabeth was crowned in 1953 in what was to that point one of the most spectacular and expensive ceremonies ever seen. The next coronation will be far less expensive and low-key.
A source speaking to the Mail detailed the plans that are in place for the Coronation. It is claimed that the ceremony will be "shorter, sooner, smaller, less expensive and more representative of different community groups and faiths."
As well as this, it alluded to the fact that the service will be slimmed-down across the board. "It will be a slimmed-down Monarchy on display throughout. I wouldn't be surprised to see just Charles and Camilla, Kate and William and their children on the Buckingham Palace balcony afterwards."
It has been a difficult few months for the Royal Family, with a host of various health issues affecting Queen Elizabeth and, more recently, Prince Charles and Camilla both testing positive for COVID.
As well as this, Prince Andrew's legal troubles are a cloud that continues to follow the Royals.
All of these factors will undoubtedly play a part when it comes to organizing the Coronation. A large-scale event is clearly not on the cards with Charles opting for a more low-key start to life as a King.
Find out about #Charles' and #Camilla's plans for his coronation 👇 https://t.co/3OSxKktFhh

— Scottish Express (@ScotExpress) February 14, 2022