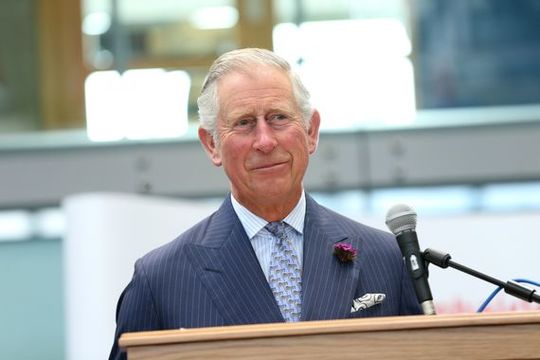 The Prince of Wales has asked companies to join the 'Earth Charter'
Prince Charles has been outspoken in urging international companies to join what is known as the 'Terra Charta' or the 'Earth Charter'. 
The aim of this charter is to raise over 7 billion British pounds in order to invest in the natural world.
The Prince of Wales recently appeared virtually at the One Planet Summit, which was also attended by world leaders such as French President Emmanuel Macron, and Canadian Minister Justin Trudeau.
Prince Charles could be heard addressing world leaders in both French and English as he explained the need for a united effort when it comes to combatting climate change.
In his foreword to Terra Carta, the prince wrote: "If we consider the legacy of our generation, more than 800 years ago, Magna Carta inspired a belief in the fundamental rights and liberties of people. As we strive to imagine the next 800 years of human progress, the fundamental rights and value of nature must represent a step-change in our 'future of industry' and 'future of economy' approach."
Today The Prince of Wales's Sustainable Markets Initiative (@TheSMI) announces the Terra Carta – an 'Earth Charter' that puts sustainability at the heart of the private sector.

The Prince will speak about the Terra Carta at the @OnePlanetSummit later today. pic.twitter.com/sPjFGrnAPn

— The Prince of Wales and The Duchess of Cornwall (@ClarenceHouse) January 11, 2021
Prince Charles has shown throughout his career that issues relating to the environment are close to his heart, and he has proven to be a useful actor in forging bonds between the cause and multinational companies. BlackRock, Bank of America and HSBC have all committed to the Terra Carta project. These commitments signal an intention to transition to a low-carbon future that also backs biodiversity restoration. 
Have a look at this clip below