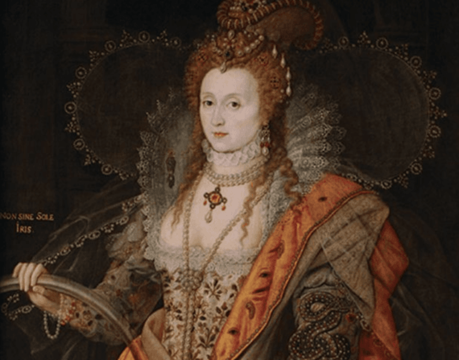 Queen Elizabeth I was born on the 7th of September 1533
Elizabeth I was often referred to as the Virgin Queen and Good Queen Bess. Elizabeth I's era is generally referred to as the Elizabethan period and was a time when England flexed its muscles, establishing itself as one of the preeminent powers in the European landscape.
Queen Elizabeth I was born at Greenwich Palace, the daughter of the Tudor king Henry VIII and his second wife, Anne Boleyn. Henry had defied the pope and broken England from the authority of the Roman Catholic Church in order to dissolve his marriage with his first wife, Catherine of Aragon, who had borne him a daughter, Mary.
Since the king ardently hoped that Anne Boleyn would give birth to a male heir, regarded as key to stable dynastic succession, the birth of a second daughter was a bitter disappointment that dangerously weakened the new queen's position.
After a tumultuous upbringing, Elizabeth I became Queen on November 17, 1558.
Queen Elizabeth I was a female leader in what was, at the time, an extremely patriarchal, male-dominated world.
Elizabeth made it immediately clear that she intended to rule in more than name only and that she would not subordinate her judgment to that of anyone individual or faction. 
During Elizabeth's reign, there was much speculation as to who would take on the role of her husband. Many suitors stepped forward and were swiftly pushed back before it became clear that the Queen would go on to be the only unmarried Queen in the British Royal Family.
Many scholars think it unlikely that Elizabeth ever seriously intended to marry any of these aspirants to her hand, for the dangers always outweighed the possible benefits, but she skillfully played one off against another and kept the marriage negotiations going for months, even years, at one moment seeming on the brink of acceptance, at the next veering away toward vows of perpetual virginity. "She is a Princess," the French ambassador remarked, "who can act any part she pleases."
Interested in learning more about Queen Elizabeth I's life? Check out this fascinating docuseries by British Documentaries, with commentary by expert presenters Susanna Lipscomb and Dan Jones.