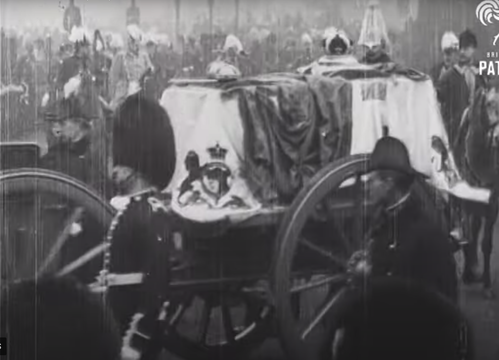 The funeral of Queen Victoria broke royal protocol in every way and changed the way we mourn monarchy forever 
Queen Victoria ruled Britain for 64 years, so her death on 22 January 1901, sent the country, royal family, and parliament into panic as they realised they had no protocols in place for the death of a reigning monarch.
While previously all royal funerals had been quiet, private affairs held at night, Victoria had left very clear instructions about what she wanted for a funeral, and she wanted a full military and state funeral. 
Queen Victoria wanted no embalming, no lying-in-state, and no mourning black. Instead, she wanted a white funeral, with white ponies and a gun carriage. She also didn't want to be buried within the confines of Westminster Abbey, the first monarch since George I to be buried elsewhere.  
The first bone of contention was who should take control of the funeral. King Edward VII's staff didn't want to take control as the late Queen was technically still around, while the Queen's staff felt it was inappropriate as she was no longer a reigning monarch.  As such the Earl Marshal [the royal officer in charge of organising royal ceremonies and processions] and Lord Chamberlain [in charge of the royal household] were at loggerheads as to who should take charge. Eventually, the Accession council was convened where the present king extemporised his accession speech.
On the day of the funeral itself, 2 February 1901, panic broke out when the horses pulling the gun carriage on which the coffin rested broke free. The day was saved by Prince Louis Battenberg (grandfather of Prince Philip, the Duke of Edinburgh), who said: "If it is impossible to mend the traces you can always get the naval guard of honour to drag the gun carriage."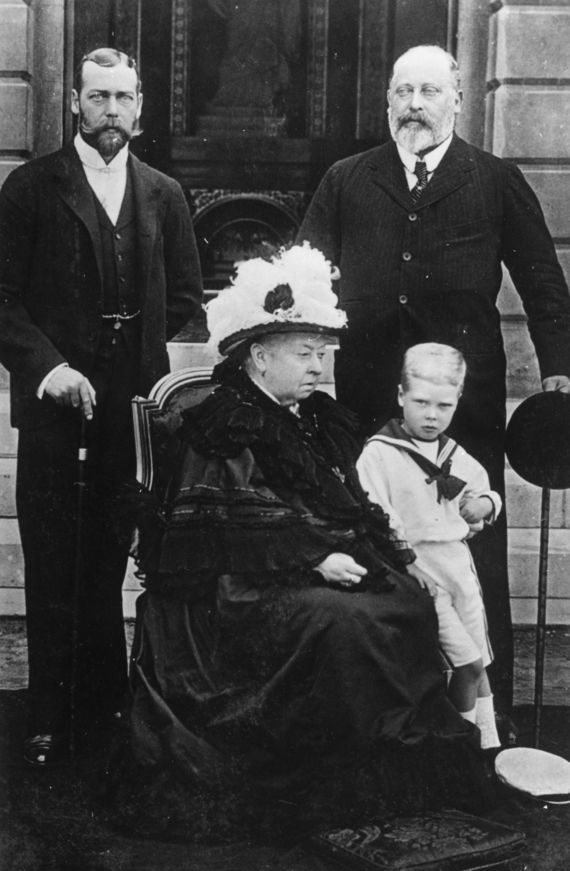 2
And so, 138 bluejackets piled their arms [propped up their weapons], attached ropes to the carriage where the harnesses had been, and dragged the gun carriage to St George's Chapel by hand, giving birth to a new royal tradition.
* Originally published in Jan 2019.