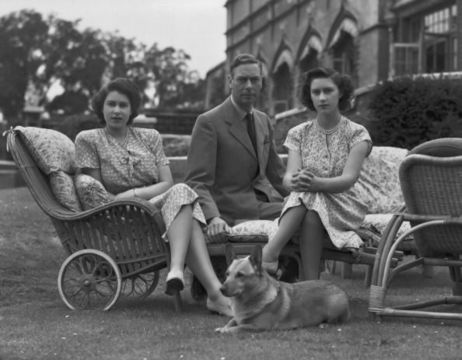 On February 6, 1952, a young Queen Elizabeth was informed that her father, King George VI, had passed away. 
The Queen and Prince Philip were in Kenya on official Royal business when they were told of his death.
The nation was shocked. No one had seen the King's death coming and the whole of the United Kingdom went into a state of mourning.
King George was actually an unlikely King. His brother, Edward, abdicated the throne in order to marry Wallis Simpson. George certainly had never anticipated that he would be King but didn't shy away from his Royal duty.
Just two years after taking the throne, King George would have to deal with the horror of World War 2. He led the country through this difficult time with aplomb and gained real respect around the country for his leadership.
Queen Elizabeth, while naturally heartbroken over her father's death, responded with a real sense of duty to the throne. She stepped into her new role as Queen, and would, of course, go on to become the best of her kind.
King George VI was a nervous man. Have a look at this video below, commemorating his famous speech in Glasgow in 1938, courtesy of British Pathe