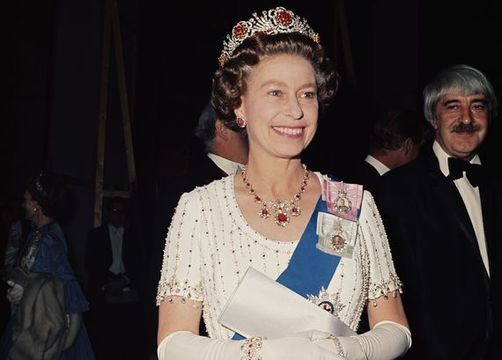 The Royal Family have always had quite the collection when it comes to expensive jewelry 
Whether it's rings, bracelets, necklaces, or crowns, the Royals are always adequately equipped when stepping out in public and showing off their expensive jewelry collection.
As you can imagine, the family has assembled a collection of jewelry that costs a huge amount of money.
On.Buy.com and Roseanna Croft Jewellery recently decided to put their heads together and estimate just which pieces of jewelry are the most expensive in the Royals' collection.
Unsurprisingly, in first place sits Queen Elizabeth's Oriental Circlet Tiara. On.Buy.com said: "Throughout her reign, Queen Elizabeth II has been seen in many crowns. A particularly significant one is the Oriental Circlet Tiara, originally designed by Prince Albert for Queen Victoria. Her Majesty has only been seen wearing it once and the dazzling diadem could fetch upwards of £6million."
£6 million! Queen Elizabeth hasn't been seen wearing the tiara since 2005, so it certainly is an expensive item to have sitting around catching dust.
The second most expensive piece of jewelry found by the site was Queen Mary's fringe tiara. The site explained that this was a family heirloom that had been passed down through the generations, so its value is very high. Queen Elizabeth has been seen wearing the tiara at several events. The value of the tiara is believed to be over £5 million.
In third place is Queen Mary's diamond bandeau, which is valued at £2 million. 
This could be seen on Meghan Markle's wrist in 2018 when she married Prince Harry.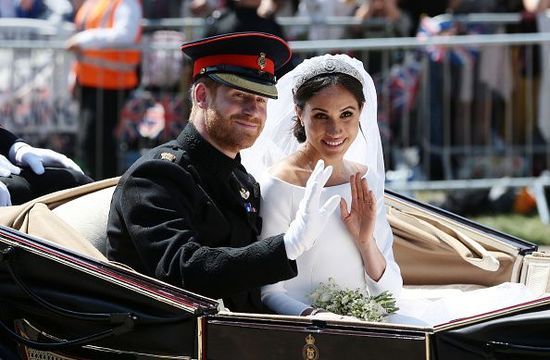 2
Clearly, the Royals are in possession of some of the most expensive items of jewelry that are to be found.
Queen Elizabeth is known to loan out some of her favorite pieces to other members of the Royal Family. Several members have worn her Maple Leaf Brooch, which is worth in excess of $100,000 and qwas given to Queen Elizabeth by King George V.
One thing is for sure, if you ever wanted to get your hands on some of this jewelry, it would cost a pretty penny.
What is your favorite piece of Royal jewelry?
Let us know in the comments.