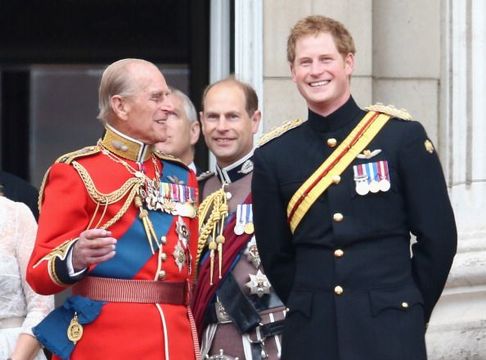 What are the military ranks of each Royal Family member?
Prince Philip
Prince Philip held a number of military ranks during his life, and had a distinguished military career. After serving the Royal Navy during WW2 as a Commander, the Duke was made Admiral of the Sea Cadet Corps, Colonel-in-Chief of the Army Cadet Force and Air Commodore-in-Chief of the Air Training Corps. 
He was then made Admiral of the Fleet and made Field Marshal and Marshal of the Royal Air Force.
Philip was also Colonel-in-Chief and Colonel of many British and overseas regiments.
Prince Harry
While Prince Harry may have had his military titles removed, he served in the army for ten years, rising to the rank of Captain and undertaking two tours of Afghanistan. 
Harry still works with veterans and promotes support for wounded men and women who served in the British armed forces. 
In June 2018, Harry was promoted to Major in the British Army, Lieutenant Commander in the Royal Navy, and Squadron Leader in the Royal Air Force, though those titles have since been stripped.
Prince Harry is also the founder of the Invictus Games – the competition for injured, sick and wounded Armed Forces personnel and veterans which he established in 2014.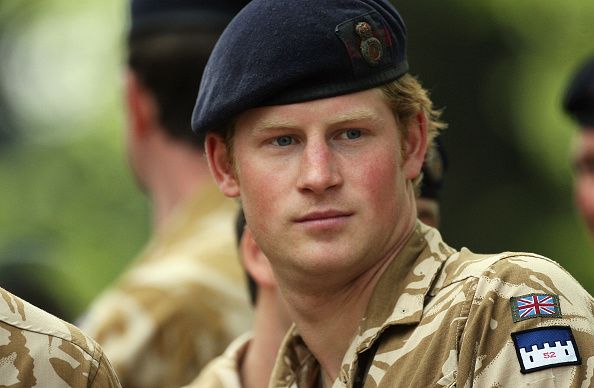 2
Prince William
Prince William completed seven-and-a-half years of full-time military service. 
He initially completed training as an officer (eventually being commissioned as a lieutenant in the Blues and Royals Regiment), and a pilot (earning his wings by completing pilot training at Royal Air Force College Cranwell) in the British military. He then underwent helicopter flying training in order to become a full-time pilot with the Search and Rescue Force.
William is Patron of the Royal Air Force Battle of Britain Memorial Flight and Honorary Air Commandant of Royal Air Force Coningsby. 
Prince Charles
Charles served in the Royal Air Force and, following in the footsteps of his father, grandfather and two of his great-grandfathers, in the Royal Navy. During his second year at Cambridge, he requested and received Royal Air Force training. 
After the passing-out parade that September, he embarked on a naval career and enrolled in a six-week course at the Royal Naval College Dartmouth. He then served on the guided-missile destroyer HMS Norfolk and the frigates HMS Minerva and HMS Jupiter. In 1974, he qualified as a helicopter pilot at RNAS Yeovilton, and then joined 845 Naval Air Squadron, operating from HMS Hermes
Prince Edward
After joining the Royal Marines, Prince Edward would go on to actually drop out of training after only completing a few months of the difficult 12-month training course.
In 2007, The Earl of Wessex became Royal Colonel of 2nd Battalion The Rifles, and is Royal Honorary Colonel of the Royal Wessex Yeomanry and The London Regiment and meets servicemen and their families whenever possible.