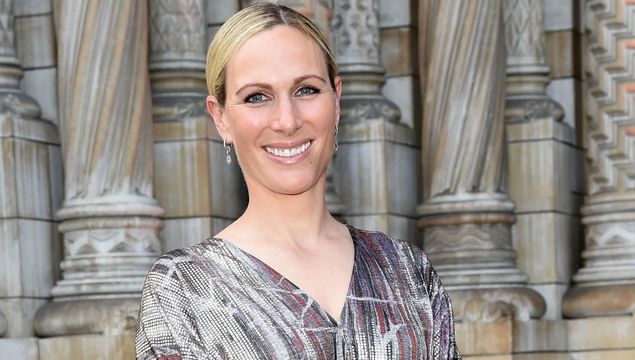 Zara Tindall, also known as Zara Phillips, is a member of the British Royal Family and a renowned equestrian. Today, May 15, she celebrates her birthday.
Zara Tindall is the daughter of Princess Anne, the Queen's daughter, and her first husband, Captain Mark Phillips. Zara is the eldest granddaughter of Queen Elizabeth II and Prince Philip, Duke of Edinburgh. She was born on May 15, 1981.
As the granddaughter of Queen Elizabeth II, Zara is a member of the British Royal Family. However, she does not hold a royal title, as her mother, Princess Anne, declined the offer to give her children titles. This means that Zara is free to pursue a career outside of royal duties, without the pressure that comes with being a working member of the Royal Family.
Life and family
Zara grew up in the Gloucestershire countryside, where she developed a love for horses and riding. She attended Beaudesert Park School and Port Regis School before going on to Gordonstoun School in Scotland, where both her mother and uncle, King Charles III, also studied.
In 2011, Zara married former rugby player Mike Tindall, and the couple has two daughters, Mia and Lena. Zara's cousin-in-law is Catherine, Princess of Wales, who is married to Prince William, heir to the throne. Zara and Mike lead a relatively low-key life compared to other members of the Royal Family, and they often attend public events as private citizens.
Education and horse-riding
Zara's love for horse riding started at a young age, and she began competing in the sport when she was just six years old. She won her first eventing medal, a silver medal at the European Young Riders Championships when she was 19.
Zara went on to compete in the 2004 Olympic Games in Athens, where she won a silver medal as part of the British eventing team. She also won the World Equestrian Games in 2006, and she is one of the few riders to have won both the World Championships and the European Championships.
In 2008, Zara was selected for the British Olympic team for the second time, but she had to withdraw after her horse sustained an injury. She continued to compete in eventing, winning numerous titles and awards over the years. In 2012, she was named BBC Sports Personality of the Year.
Charity
Zara is a patron of several charitable organizations, including the Riding for the Disabled Association, which provides therapeutic horse riding for disabled people. She is also a patron of the Catwalk Trust, which raises money for spinal cord injury research.
Zara's passion for charity work extends to her involvement with the Zara Tindall Foundation, which supports a variety of causes, including animal welfare, education, and the welfare of people with disabilities.
Zara Tindall is a highly accomplished equestrian and a beloved member of the British Royal Family. Her dedication to her sport and her charitable work are admirable, and her decision to lead a low-key life outside of royal duties has allowed her to pursue her passions while still supporting her family and her country.