Yes, there really is a desert in Kent
[caption id="SafariintheDesertofDungeness_Feature" align="aligncenter" width="1024"]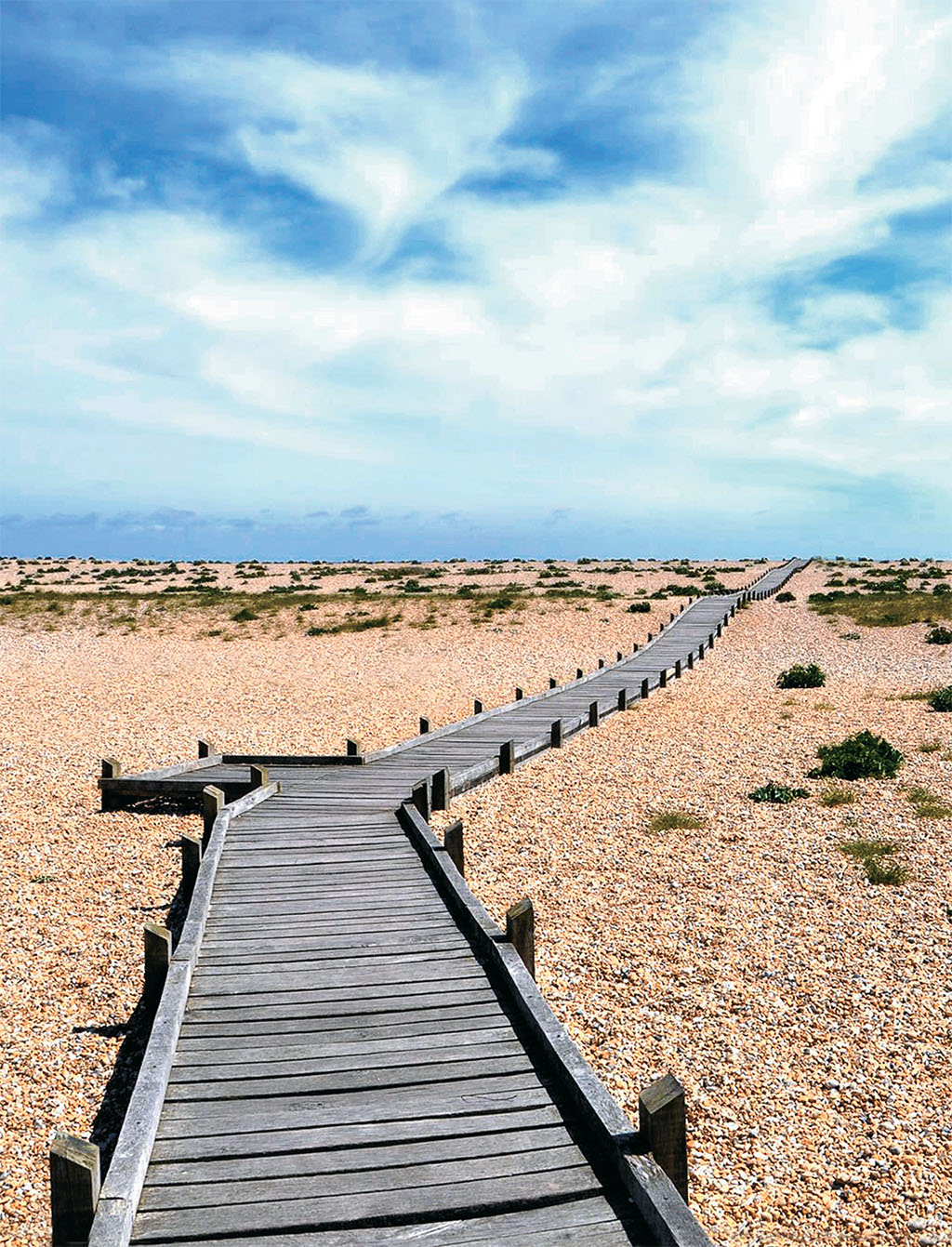 9
[/caption]
THE LAST THING visitors to Britain expect to encounter is a desert. Sand dunes, palm trees and sweltering heat? It doesn't sound like the UK. In fact, a desert is defined as a place that, on an average annual basis, loses more moisture than it receives, and is incapable of sustaining more than a certain percentage of plant life. Since that applies to Dungeness, it is officially designated as Britain's only desert.
If you like your coastal resorts to be traditional and predictable, then Dungeness is not for you. If, on the other hand, you prefer places that are wonderfully wild, seriously strange and bordering on the surreal, then come visit this curious corner of Kent.
Dungeness stands at the most southerly point of the county, and, although surrounded by sea and man-made lakes, its climate is unusually dry. You get there by taking the A259 to Lydd and then the Dungeness road. You will soon see a sign for the nature reserve run by the Royal Society for the Protection of Birds (RSPB).
The region abounds in bird life. Its position in the English Channel makes it the place to watch migrating birds that include wheatears, swallows, martins and warblers, as they arrive in spring or depart in the fall. Redshanks, lapwings and reedbed birds breed there during the summer.
The RSPB was set up in 1889 to fight the killing of birds that provided feathers for women's hats. Today, the society operates conservation centers and nature reserves to protect birds all across the UK. The society's oldest reserve is at Dungeness, where a nature trail leads around a series of hides for bird watching. The visitor center offers a huge picture window with binoculars available for viewing wildlife protected form the elements.
A few miles farther on, you arrive at the center of Dungeness and soon start to sense its weirdness. It does indeed look like a desert. A Sahara of stones dotted with small shrubs, it is Europe's largest stretch of shingle (pebble) beach.
[caption id="SafariintheDesertofDungeness_img1" align="aligncenter" width="909"]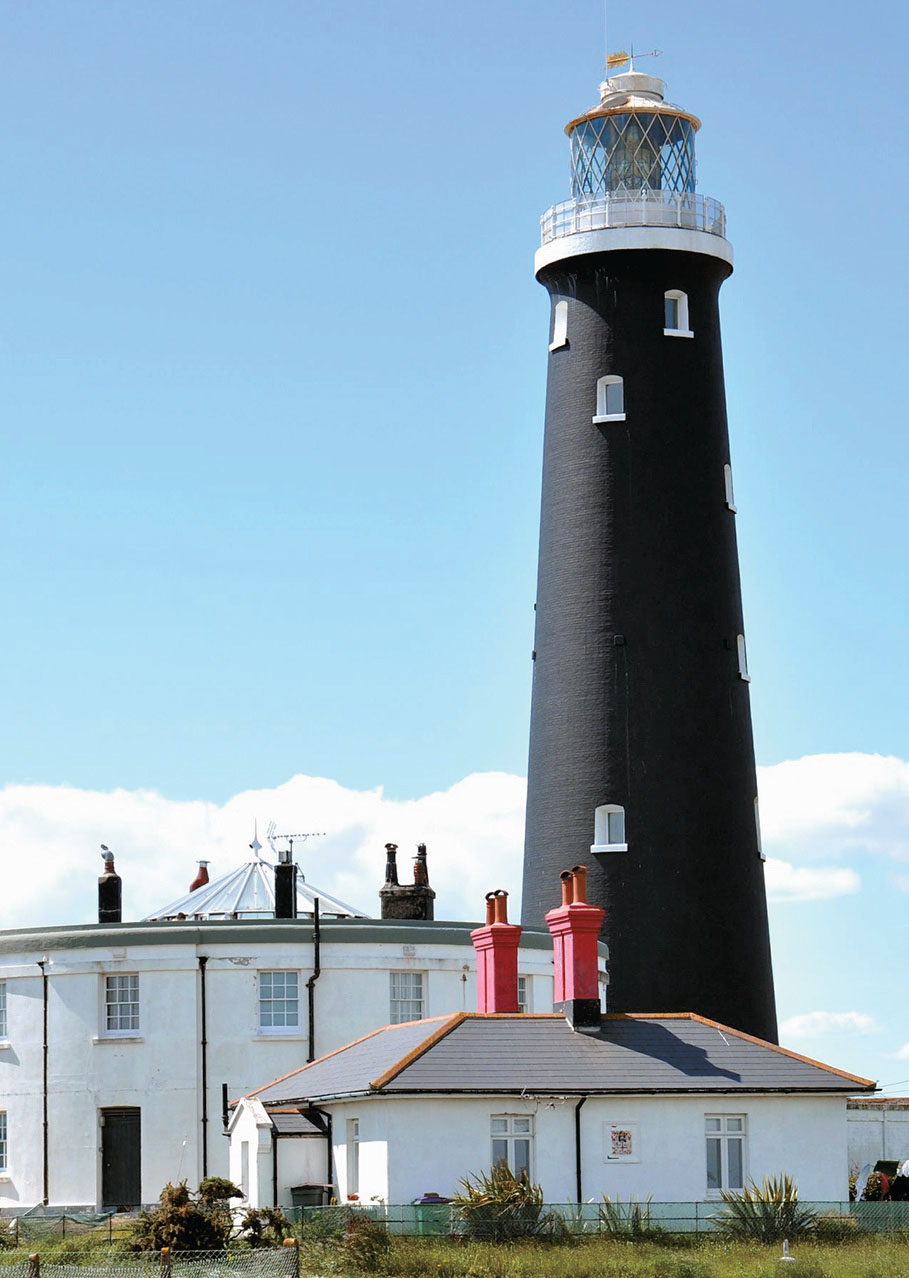 9
Built anew in 1904 because the sea keeps retreating, a lighthouse in a desert is something of a peculiarity.
[/caption]
Unlike some deserts, however, it is far from uninhabited. The beach is populated by an eclectic collection of colorful cottages and eccentrically built shacks, many of which started life as railway carriages. Fabricated by current inhabitants and former owners, they are home to fishermen, artists and escapees from the rat race of modern living. The homes are much sought after, selling for up to £250,000.
Dungeness is a Special Area of Conservation, under the European Union's Habitats Directive, which provides protection for a variety of animals, plants and ecosystems to conserve the world's biodiversity. The plant life might be sparse, but the sheer size of the place means it is also extensive—home to around 600 species. Botanists spot rare flora with emotive names like sea kale, viper's bugloss, Nottingham catchfly and wild carrot.
From Europe's largest shingle beach and Britain's oldest RSPB reserve, we move to the world's smallest public railway. Constructed in the 1920s, the Romney, Hythe and Dymchurch Railway (RHDR) starts at Hythe, farther along the coast, travels across Romney Marsh and some 13 miles later terminates at Dungeness.
The railway was built by millionaire and miniature railway enthusiast Captain J.E.P. Howey and racing driver Count Louis Zborowski. It was opened in 1927 and today runs 11 steam locomotives from the 1920s with two later-built diesel engines.
From a distance, the RHDR looks like a full-size railway. Closer to, you realize that the top of the engine is only shoulder-high to the driver, and his passengers tower over the carriages. Some serious stooping is required to get into one. Closed during World War II, the Dungeness stretch was reopened in 1947 by the comic duo of Laurel and Hardy. On special days, The Sons of the Desert—Laurel and Hardy's official fan club—dress up and reenact the event.
Opposite the tiny train station stands one of Dungeness's two lighthouses, incongruously located next to a couple of residential homes and in the shadow of a nuclear power station.
One of the many peculiarities of Dungeness is the way shingle is continuously thrown up, effectively extending the beach and pushing back the sea more every year. That's one reason why the region has seen five lighthouses built over four centuries. The first, no more than a wooden tower with a coal fire at the top, was opened in 1615. As the sea retreated, this was replaced by a second lighthouse closer to the water's edge in 1635, and again, for similar reasons, with a third lighthouse in 1792. In 1904, lighthouse number four was opened, and that served its purpose well until 1961, when the building of the power stations obscured the light from the sea and lighthouse number five was built.
[caption id="SafariintheDesertofDungeness_img2" align="aligncenter" width="1024"]

9
Both manmade lakes and salt marshes draw waterfowl to the RSPB nature reserve.
[/caption]
[caption id="SafariintheDesertofDungeness_img3" align="aligncenter" width="1024"]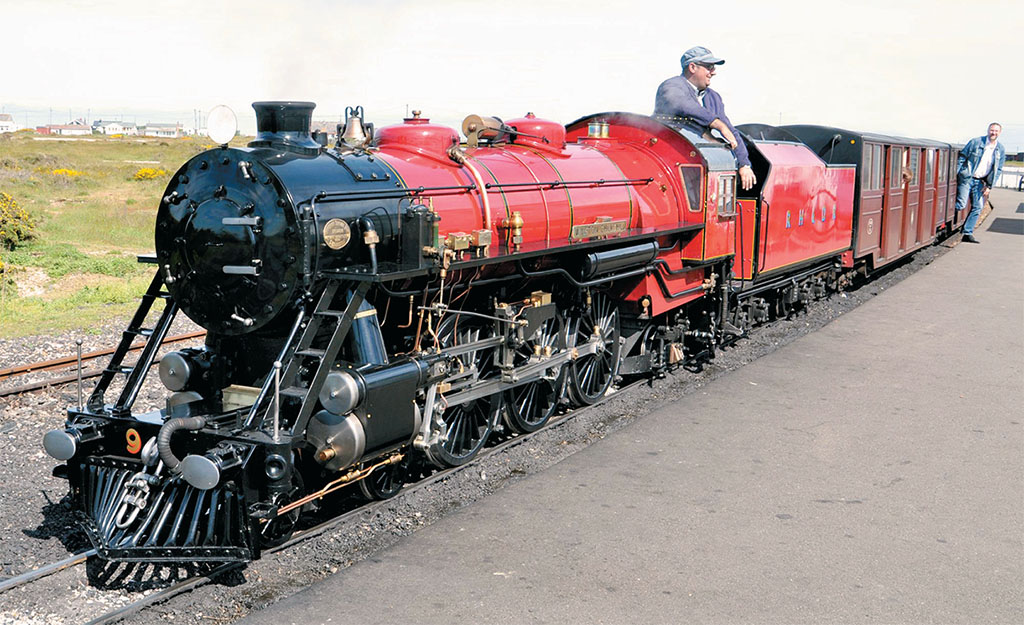 9
[/caption]
[caption id="SafariintheDesertofDungeness_img4" align="aligncenter" width="1024"]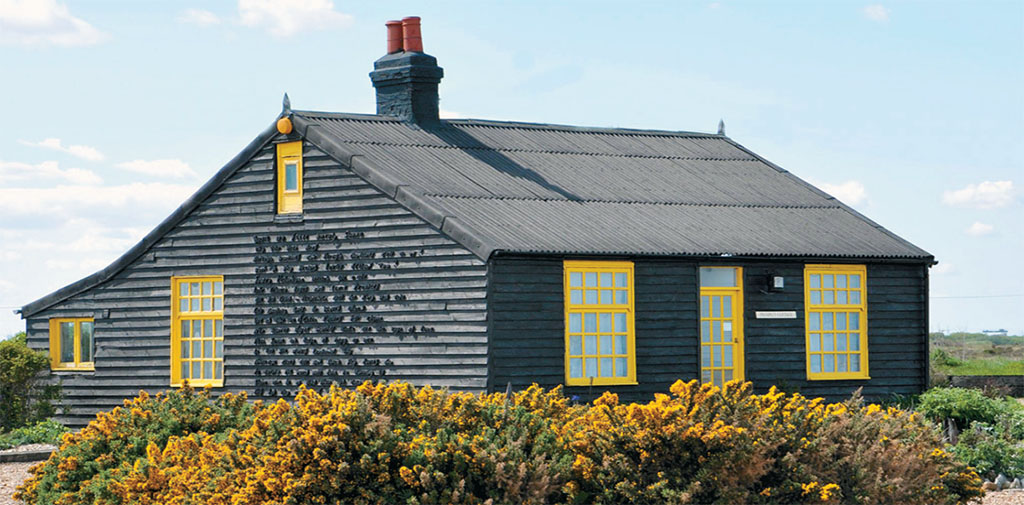 9
[/caption]
WHERE TO STAY AND EAT
Dungeness is not known for its hotels and restaurants, so you'll need to look outside the immediate area for both.
Mercure Hythe Imperial Hotel & Spa
Close to Hythe Beach, Elham Valley Railway Museum and Folkestone Racecourse. Offers a spa, golf course and indoor pool. Princes Parade, Hythe
Best Western Stade Court Hotel
On the seafront at Hythe, with individually furnished rooms, some offering views of the English Channel. The restaurant serves fish caught 200 yards away, with ingredients from local producers. West Parade, Hythe
The Ship Inn
Dating back to the 16th century, and immortalized in books about Dr. Syn, the famous swashbuckling smuggler. Today, the hotel is more famous for the quality of its home cooking. Dymchurch, Romney Marsh
Britannia Grand Burstin Hotel
Looking like a huge land-locked liner, and overlooking Folkestone Harbour, some rooms have private balconies with views of the English Channel. Three restaurants, a health and leisure club, indoor pool, sauna and gym are available.
[caption id="SafariintheDesertofDungeness_img5" align="aligncenter" width="1024"]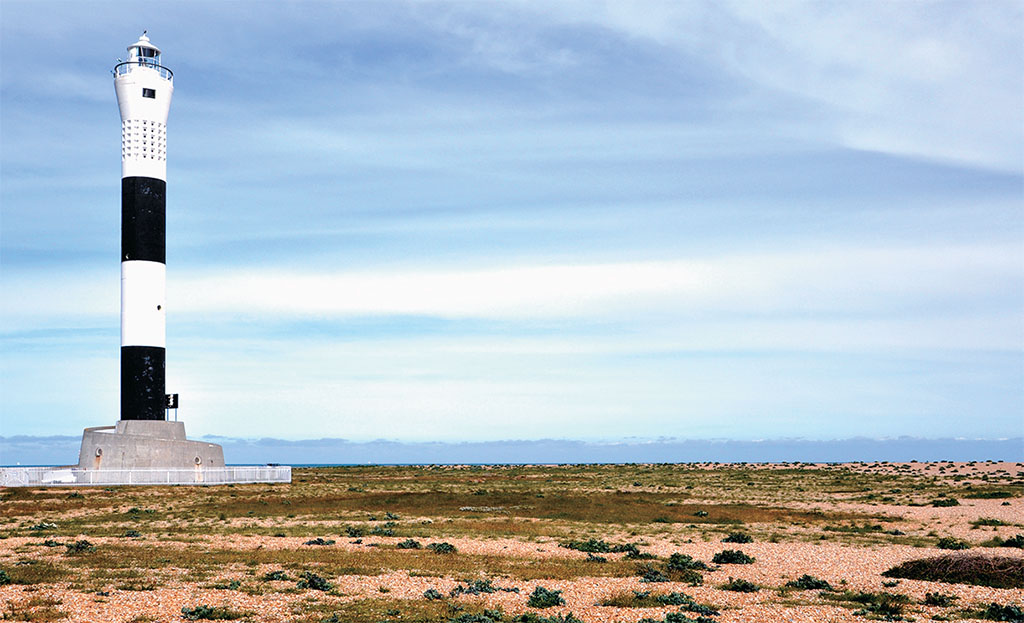 9
Above left: Take a ride on the Romney, Hythe and Dymchurch Railway along the desert's coast. Left: Trim cottages are bathed in colorful wildflowers. Above: The current lighthouse, Dungeness' fifth, is remotely controlled 100 miles north in Essex. Right: 12thcentury St. Clements Church in Old Romney is one of the oldest churches in Kent.
[/caption]
[caption id="SafariintheDesertofDungeness_img6" align="aligncenter" width="678"]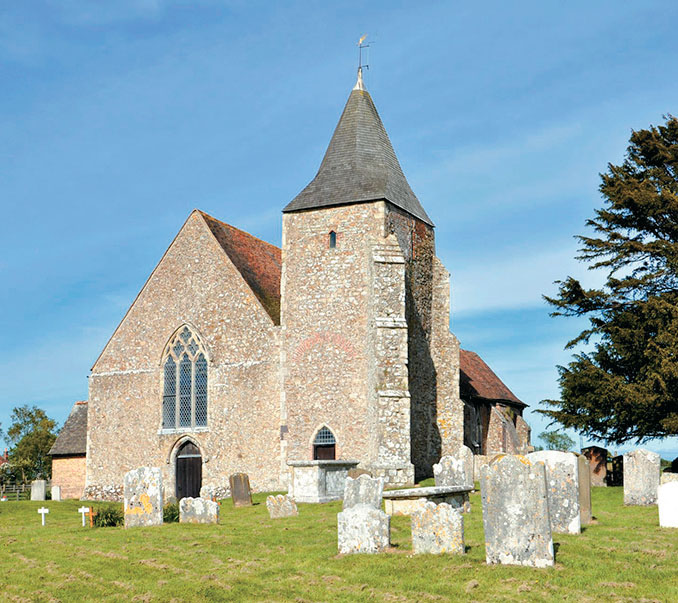 9
[/caption]
OTHER INTERESTING PLACES NEARBY
New Romney, 7 miles: On the edge of Romney Marsh, reclaimed from the sea, the town was once a seaport, but now lies a mile inland. Three miles away, Old Romney is notable for its 12th-century St. Clements Church, one of the oldest in Kent.
Dymchurch, 10 miles: Colorful seaside village known for its five-mile stretch of sandy, award-winning beach. Home to Edith Nesbit, the children's writer who wrote The Railway Children.
Hythe, 15 miles: Seafront town with a narrow high street full of individual shops, a canal dug in Napoleonic times as a defense against the French and a wide promenade overlooking a long stretch of shingle beach.
Folkestone, 20 miles: Small town with an attractive harbor and vibrant creative quarter, home to a thriving collection of artists, studios, boutiques, restaurants and bars. Along The Leas cliff-top walk, on a clear day, you can see France.
That fifth lighthouse, tall and slender and standing in splendid isolation farther along the desert-like beach, works automatically, controlled from more than 100 miles away in Essex. Meanwhile, its predecessor is open as a visitor attraction. At 135 feet high and 36 feet in diameter at the base, the fourth lighthouse has 169 steps, worth climbing for the views from the top.
The aforementioned nuclear power stations—one still working, the other decommissioned in 2006—might not sound like tourist attractions, but Dungeness is one of the few places in the UK where you can get close to one of these buildings. They are impressive and unexpectedly beautiful when lit up at night. Locals call them "the candle factory."
Predating the nuclear age by many decades are the Dungeness sound mirrors. These huge concrete listening devices were built in the 1920s and 1930s as part of a national early warning system against enemy aircraft that picked up and amplified distant sounds. They became redundant with the development of radar and faster aircraft. The sound mirrors stand on private land, but can be visited by joining regular walking tours with a knowledgeable historian as a guide.
Local lore says that it's only a matter of time before the sea returns to cover the flat land of Dungeness that within 150 years the area will be under water with only the tops of the lighthouses and power stations eerily visible above the waves. Better visit the UK's only desert now, while you still can!
[caption id="SafariintheDesertofDungeness_img7" align="aligncenter" width="1024"]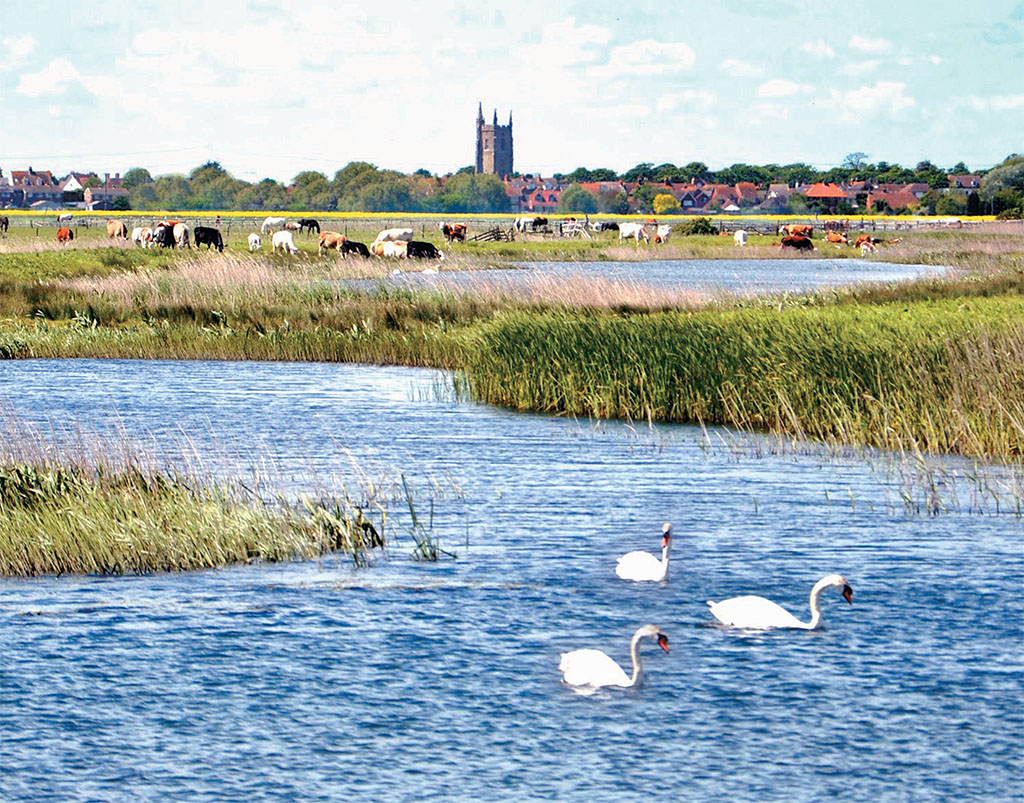 9
The meadows and wetlands of Romney Marsh meld into the vast shingle beach of Dungeness—the largest in Europe.
[/caption]